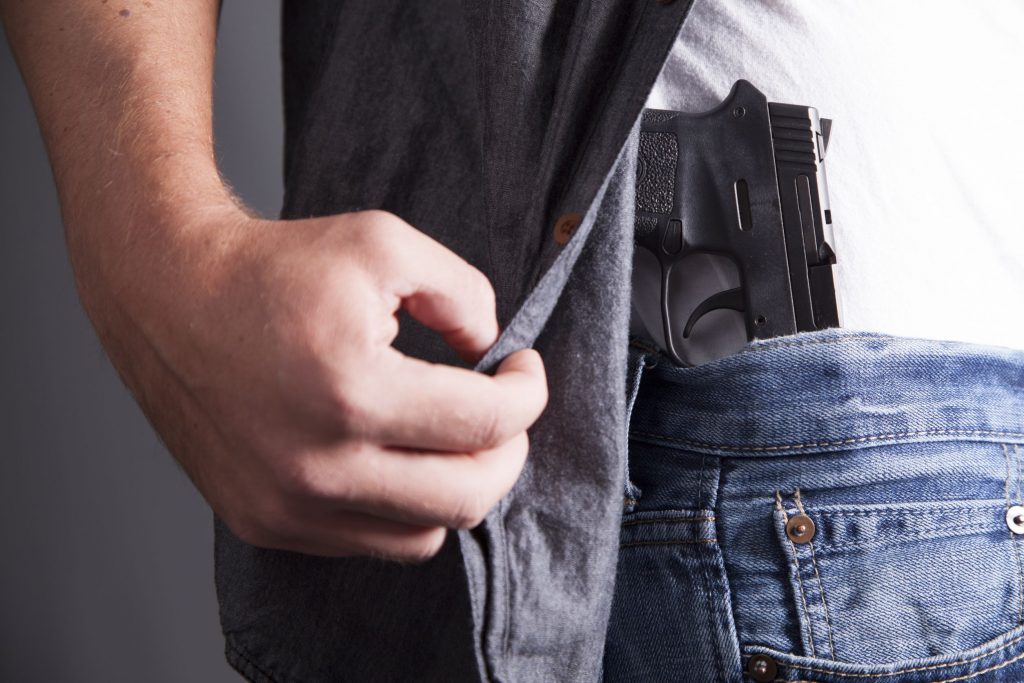 One of the most contentious legal issues in the United States today, social rights notwithstanding, is the issue of the 2nd Amendment. The country has simply not been able to decide the full scope of the amendment which guarantees Americans the right to bear arms, largely because the it is not very specific in the way it is written. Every state is free to make its own gun control laws, and due to the lack of specificity some states have extremely strict gun control laws, while others are far more relaxed. A recent federal appeals court ruling continues the trend of conflicting federal court rulings.
In a 7 to 4 ruling the United States Court of Appeals for the Ninth Circuit ruled that the 2nd Amendment does not guarantee U.S. citizens the right to carry a concealed weapon, a decision which overturns a prior decision by a three judge panel of the same court. At issue is the state of California's requirement that concealed carry applicants demonstrate "good cause" for carrying a concealed firearm, such as those who work carrying large amounts of cash.
In the ruling, written by Judge William A. Fletcher, the Court reasoned that regardless of the actual scope of the 2nd Amendment's protection of the right to bear arms, such protection does not extend to an individual's right to carry a concealed weapon. The ruling was hailed as a significant victory for gun control advocates.
The plaintiffs in the case, gun owners from Yolo, CA who were denied concealed carry permits, have not yet signaled whether or not they plan to appeal to the Supreme Court. In the high court's last major 2nd Amendment related case, the Court ruled that citizens have the constitutional right to possess a firearm in the home. But that was a court which had the influence of controversial, and now deceased, Justice Antonin Scalia, who voted in favor of the expanded gun rights. If the current case were to be heard by the current court, it could very well result in a 4-4 ruling, which would leave the recent appeals court decision standing.