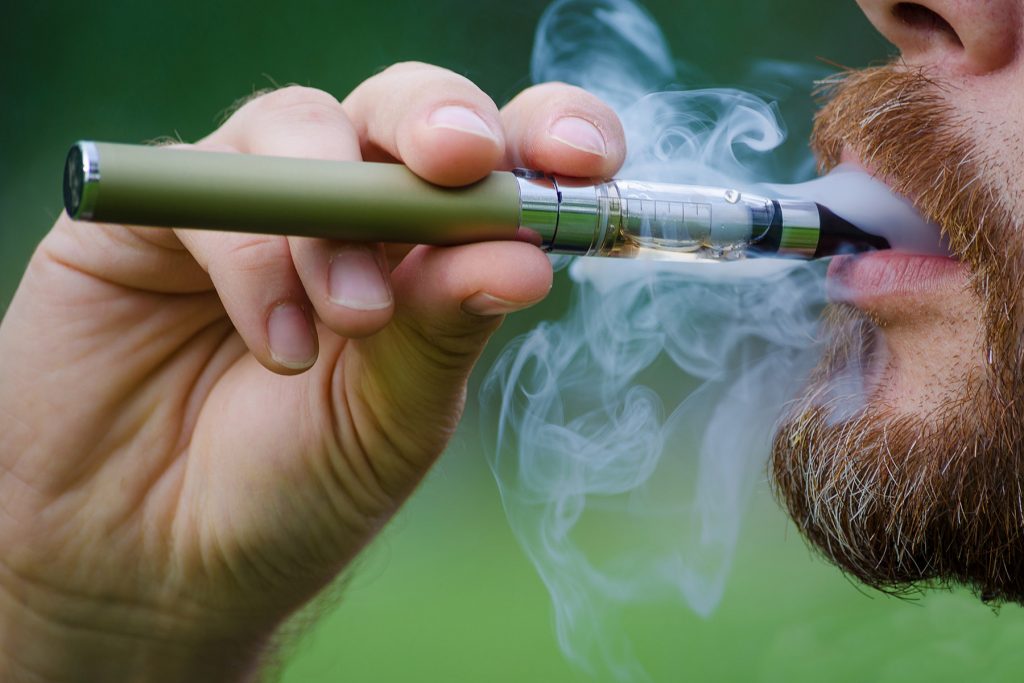 In 2019, there were at least 2,506 cases of vaping-related lung injury (EVALI) in the U.S., according to the U.S. Centers for Disease Control and Prevention (CDC). That includes 54 deaths. 
It was a sudden spike in patients with respiratory harm that initially confounded emergency room doctors. The symptoms of EVALI mimic the symptoms of the flu and other illnesses. It took time for doctors across the country to make the connection, to see the one common thread in their patients was that they had used e-cigarettes or other vaping products. Once we knew that vaping was involved, we still didn't know why and experts were scrambling to find the ingredient or contaminant that was suddenly sending so many otherwise healthy people to the hospital.
Vitamin E Acetate
Vaping isn't new. Medical experts needed to figure out what had changed to cause the sudden illnesses and deaths. Vitamin E acetate was soon suspected as the ingredient behind the epidemic, but more research was needed.
A study published in the New England Journal of Medicine in December and cited by the CDC, looked at 51 samples of lung tissue from people with EVALI and found that Vitamin E acetate was present in 48 of the samples. According to CDC principal deputy director Anne Schuchat, the study along with other finding have convinced the CDC that, "the explosive outbreak of cases of EVALI can be attributed to exposure to THC-containing vaping products that also contained Vitamin E acetate."
Schuchat also said, "That doesn't mean that there are not other chemicals or substances in e-cigarettes or vaping products that can or are causing lung injury. So there is a lot more work to do."
Vitamin E acetate is not an illegal product. It's not even poisonous. It has been approved by the U.S. Food and Drug Administration (FDA) for use in food. But it has not been approved for vaping.
The CDC is still trying to figure out exactly how or why the substance causes lung injury. It is not yet known if vaporizing it creates a toxic byproduct, if the substance itself interferes with the fluids in the lungs, or if it is causing harm in some other way.
And why is it being used in vaping products? It's a money thing of course. THC oil is expensive. Vitamin E oil is not. Makers of THC vape products can use Vitamin E acetate to stretch out their supply of THC oil, making it cheaper to produce their products. It is believed that Vitamin E acetate is primarily found in black market THC vape products, but some EVALI victims report only using nicotine vape products. The CDC recommends that consumers avoid all e-cigarettes and vaping products at this point but cautions most strongly against THC vaping products.
Symptoms of EVALI
Although EVALI is a lung injury, and respiratory symptoms are the most common, it can also have gastrointestinal and other symptoms. Symptoms of EVALI include:
Shortness of breath
Coughing
Chest pain
Abdominal pain
Nausea
Vomiting
Diarrhea
Weight loss
Fever
Chills