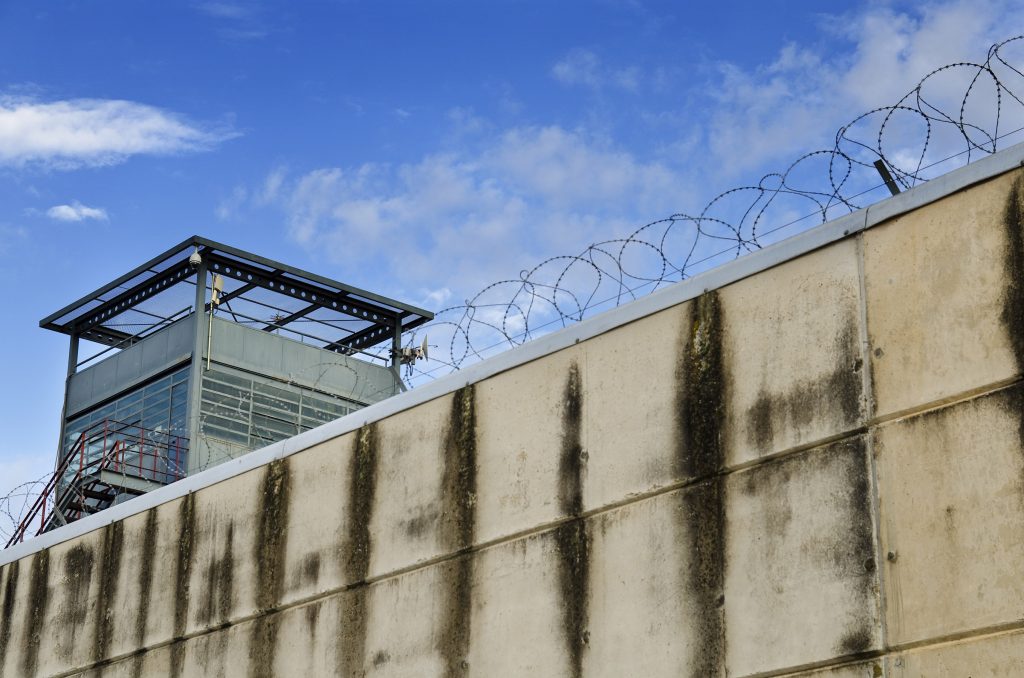 Starting on January 1, 2020, California prison authorities will be barred from entering into or renewing contracts with private prisons and immigration detention centers, a victory for human rights activists and a blow for the three companies that have cornered the inmate housing market: GEO Group Inc., CoreCivic Inc., and Management and Training Corporation.
In January, 2028, four private facilities owned by the three companies will be banned from California altogether, The Wall Street Journal reports.
"All are operated by private prison companies that have seen increased business from the Trump administration's stepped-up immigration enforcement and now account for the bulk of migrant detentions in the state of California," The Journal states.
The Atlantic reports the showers are infested with maggots, the water is pure bleach and the dentist extracts teeth when a filling would do, according to human rights visitors, who toured an Elizabeth, N.J., private prison.
In April, ICE said it was seeking to expand its capacity in the state by 5,600 detainees.
Currently, ICE has a total capacity in California of about 4,000 beds, which represents less than 10 percent of the agency's national detention capacity.
Mother Jones reports, since January 2017, when President Trump was inaugurated, GEO's PAC and employees have made more than $800,000 in political contributions to Republicans including former Florida Governor, Rick Scott, when he made his successful Senatorial bid during the 2018 midterms.
GEO's contribution runs afoul of Federal campaign finance laws that forbid government contractors from making political contributions, Brendon Fischer, a lawyer at the Campaign Legal Center tells Mother Jones.
Intriguing that GEO's annual leadership conference last October was held at a Trump-owned golf resort near Miami, Mother Jones reported.
GEO Says California Law will be Struck Down
The Guardian reports a Geo Group spokesperson said the company has been in talks with ICE and US Marshals Service and believes the new law will be struck down by the courts.
UC Berkeley law dean, Erwin Cherminksy, wrote in an analysis of the bill that "the state had broad powers to protect citizens and non-citizens within their borders," The Guardian reported.
"I do not believe that this is pre-empted by federal law or violates any intergovernmental immunity doctrine," Cherminsky wrote.
"California is not regulating the Federal government. It is regulating private companies, which is very much within the state's Constitutional authority."
An ICE spokeswoman, Paige Hughes, said "the idea that a state law can bind the hands of a federal law enforcement agency managing a national network of detention facilities is wrong."
Hughes said the law could result in ICE transferring detainees out of the state and far away from families and attorneys.
Proximity to families and attorneys has never been an ICE consideration – at least not in the last 2-1/2 years.
Grisel Ruiz, the supervising attorney for the Immigrant Legal Resource Center told the Guardian any such attempt would result in retaliation by California.
Newsom and Assemblyman Bonta Undeterred
Gavin Newsom said, "During my inaugural address, I vowed to end private prisons, because they contribute to over-incarceration, including those that incarcerate California inmates and those that detain immigrants and asylum seekers.
"These for-profit prisons do not reflect our values, Newsom said.
Assembly member, Rob Bonta, who wrote the law, AB 32, said, "we are sending a powerful message that we vehemently oppose the practice of profiteering off the backs of Californians in custody, that we will stand up for the health, safety and welfare of our people, and that we are committed to humane treatment for all."
Three other states, New York, Illinois and Iowa, have prohibited their prison systems from using private facilities.