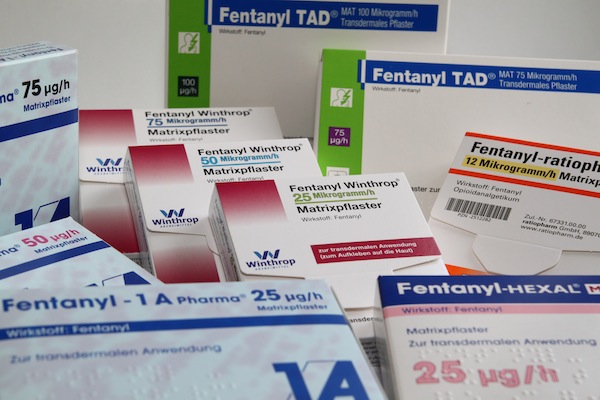 The U.S. and Canada have been flooded with Fentanyl and the machinery used to create the product. The drug is an extremely powerful, synthetic opioid analgesic, similar to but more potent than morphine, binding the body's opiate receptors that are highly concentrated in areas of the brain that control emotions and pain.
A dozen packages from China have been shipped to mail centers and residences in Southern California, initiating what has been called the biggest cluster of poisoning associated with the powerful narcotic to ever hit the U.S. West Coast.
There have been over 42 reported drug overdoses in Northern California, and 10 fatalities. The highest incidences of overdoses have been centered in the vicinity of the state capital in Sacramento County. Of the 10 fatalities, 9 of them were reported in the Sacramento County region as well.
Up until now, much attention has been focused on Mexican cartels due to their adding the drug into heroin that is smuggled into the U.S. However, focus is now beginning to shift, as Chinese suppliers have not only been providing raw fentanyl, but the machinery needed for assembly-line production of the drug.
The opioid is so potent that in some forms it can cause death by merely touching it. The drug is often being produced in pill form, sometimes disguised as other prescription painkillers such as OxyContin and Hydrocodone since they procure a higher price on the street.
The emergence of decentralized drug labs that obtain their materials from China has led to difficulty in combating the drug, resulting in a rapid rise of fatal overdoses across the United States and Canada.