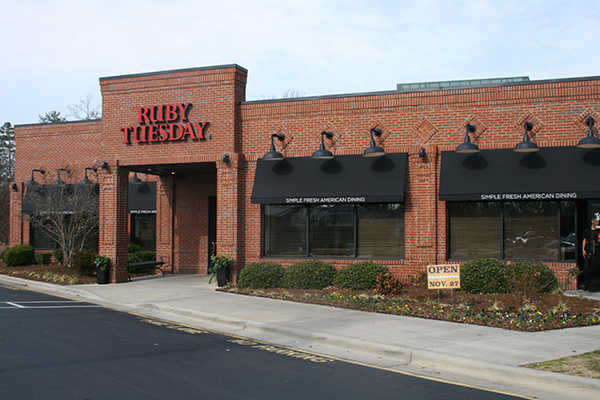 Restaurant chain Ruby Tuesday has found itself in some hot water after being slapped with a class-action lawsuit. The suit, which was filed by Charlene Craig, a waitress who works at the company's Hixson location, alleges that servers and bartenders are underpaid for "side work" and that working off the clock is something that is encouraged by the corporation.
Workers of the company have claimed that over 20 percent of their work consists of side work, while they are still being paid on a tip-wage basis, which is unlawful. Typically a server or bartender's day is not to exceed one-fifth of their shift doing non-tipped side work, allowing them to earn the minimum wage on any given day.
There have been several similar minimum wage lawsuits filed against restaurants, due to the large focus on labor costs. The last class-action lawsuit was against Applebee's, which was a precedent-setting case that stated that if a server exceeded spending 20 percent of their shift doing side work, then they were entitled to full minimum wage. The U.S. Supreme Court upheld the ruling in 2012.
If Ruby Tuesday is found guilty of the alleged accusations, they will most likely owe $10 per hour of back pay to workers across 658 locations.
The company denies all accusations.