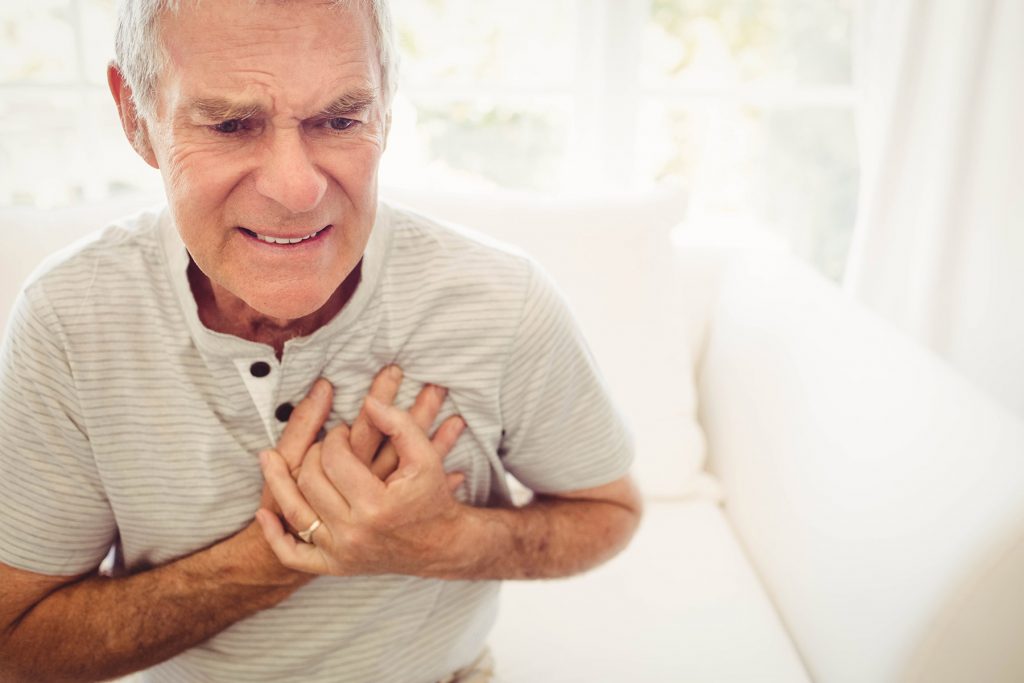 Extent of Patient Exposure Remains Unknown
All prescription medications have a risk of side effects. Typically, those side effects include sleepiness, nausea and other mild issues. Certainly, nobody expects to take a prescription drug and wind up with cancer as a result.
Unfortunately, a deadly carcinogen has contaminated an ingredient found in many popular heart medications, putting millions of people at risk of developing liver, rectal and other cancers.
In less than a year, valsartan has gone from a relatively unremarkable pharmaceutical ingredient to the subject of one of the largest drug recalls in history, sparking multiple defective drug lawsuits and likely a host of other legal problems.
A Popular Medication Develops a Big Problem
For over 20 years, the pharmaceutical ingredient valsartan has played a significant, if under-the-radar, role in the treatment of a variety of heart conditions. Approved in 1996, it was originally marketed by the pharmaceutical company Novartis under the brand name Dioval.
Dioval and generics are used to treat high blood pressure, heart failure and other heart-related maladies. Used by millions of people without incident, valsartan was widely considered a pharmaceutical success story – even if the ingredient itself was far from a household name. But that changed in July of last year, when valsartan was thrust into an unwanted spotlight.
The problem began in Linhai, China, at the Zhejiang Huahai Pharmaceutical headquarters and production complex. For at least four years, valsartan made at the Zhejiang plant was contaminated by the deadly carcinogen NDMA. This contaminated valsartan was sold to multiple U.S. drug companies for use in a variety of cardiovascular medications.
Did the FDA Drop the Ball?
Roughly one out of every 10 prescription medications sold in the U.S. originate in China. But FDA inspections of overseas production facilities isn't keeping up with the increased activity. As detailed by Bloomberg News, inspections fell 11% in 2017 to just 125 total.
Additionally, problems noted by inspectors can be overruled with management – with potentially disastrous results. Back in 2017, an FDA inspector determined some drugs made at the Zhejang plant might not be meeting U.S. safety standards. Additionally, the inspector found evidence the Chinese pharmaceutical giant was falsifying safety reports.
The inspector recommended what's considered a fairly standard course of action: a formal warning letter requiring the plant to improve production standards or else be prohibited from making any more drugs for U.S. markets.
But the inspector's concerns were overruled by FDA management. Instead of facing formal reprimands, Zhejiang Pharmaceuticals avoided penalties, financial or otherwise, and they were allowed to fix production issues on their own with no FDA oversight.
Whether they were unable to do so, or simply unwilling, remains unclear. Regardless, another year would pass before it was discovered the valsartan made at the factory contained NDMA.
NDMA is N-nitrosodimethylamine, a chemical classified as a probable human carcinogen. It's been linked to liver cancer, colorectal cancer, colon cancer and more.
Although formerly used to make rocket fuel, antioxidants and lubricants, NDMA currently has no commercial uses within the United States. Safer alternatives are used instead.
Unfortunately, the problem with NDMA exposure is two-fold:
The exact length and severity of NDMA exposure required to cause cancer is unknown.
The amount of valsartan contaminated by NDMA is unknown.
NDMA exposure might have occurred for over four years, and that exposed valsartan could have found its way into any number of both name brand and generic medications.
A Recall is Issued (and More Quickly Follow)
On July 13, 2018, the FDA issued a voluntary recall of several medications which contained valsartan. Impurities had been detected but the total scope of the problem wasn't fully understood. Not all valsartan is contaminated, so updates continued to roll out during the year as more tainted products and problematic manufacturing facilities were uncovered worldwide.
So far, the following manufacturers have been linked to defective valsartan:
Zhejiang Huahai Pharmaceutical in China
Hetero Labs Limited in India
Mylan Pharmaceutical Company
Additionally, similar drugs Losartan and Irbesartan have been added to the recall. They're all in a category called Angiotensin II Receptor Blockers.
Recall information is constantly updated on the FDA's site. Not all products with valsartan pose a danger. Medical experts warn patients to first talk to their doctor before discontinuing any medications to avoid any potential dangers.
A Legal Snowball Picks up Speed
The extent of the problem is still largely unknown. Andres Rivero, a Florida-based claims recovery attorney, estimates 1.5 million people took contaminated valsartan just in 2018. But nobody knows exactly how many of those people developed cancers.
Originally, the FDA estimated one out of every 8,000 people who took valsartan developed an increased risk of cancer. However, that estimate is now considered low. Aggregate data from 743,000 people who took valsartan shows 1,800 developed cancer.
As more people learn about their potential exposure, more lawsuits are then filed. Most lawsuits are directed at Zhejiang Huahai and affiliates. Other defendants include generic drug manufacturers Teva Pharmaceutical Industries Ltd. and Mylan NV. Even CVS Health Corporation, which operates a nationwide chain of pharmacies, has been named in several lawsuits.
Attorney Danial Nigh has filed 12 personal injury lawsuits related to valsartan contamination so far, but expects to file many more. At a recent conference in the U.S. District Court in New Jersey, he told judges, "My best estimate sitting here today is I expect that we will have approximately 2,000 personal-injury cases on file in the next two years."
Other attorneys such as Shaw Cowart LLP and Watkins, Lourie, Roll & Chance, PC are also seeking to represent victims who have been harmed by contaminated valsartan.
All these cases have been combined into multidistrict litigation. Judge Kugler in federal court in Camden, New Jersey, will oversee selection of plaintiff leadership, pretrial motions, evidence gathering and any initial trials. The lawsuits are combined in In Re: Valsartan Products Liability Litigation 19-md-02875, U.S. District Court, District of New Jersey (Camden).
Unfortunately, such gigantic legal issues can move slowly – and time isn't on the side of every plaintiff. However, one hopes that with so many people potentially affected, the extent of the problem will be uncovered soon.