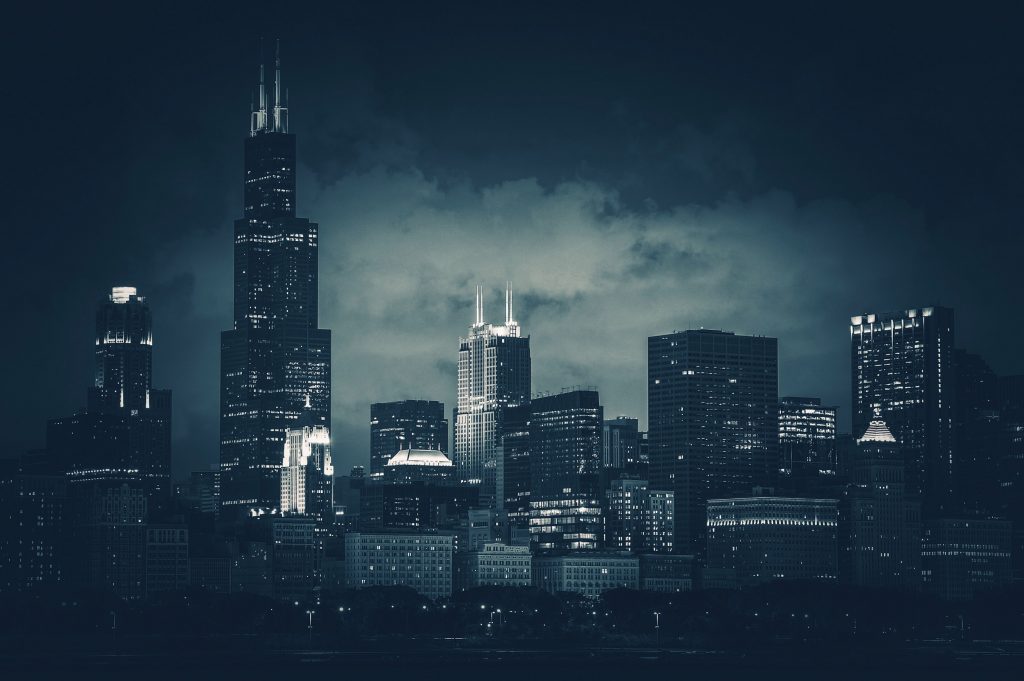 Cook County, Chicago, State's Attorney Kim Foxx on Friday won the Democratic Party's endorsement for her 2020 re-election despite the scandal that's dogged her since she dropped the 16-felony counts of disorderly conduct against the gay African American actor, Jussie Smollett, after he was accused in January of staging a hate crime.
While Smollett pleaded "not guilty", his alleged perpetrators admitted after an extensive investigation the hate crime was a hoax.
"We don't treat anyone differently, whether you are a celebrity or an average citizen," Foxx told The Chicago Tribune.
"How we disposed of the Smollett case … was no different than how we treated others with a non-violent offense, a class four low-level felony with no criminal background," she said.
She called the 16-count felony "excessive".
Rather than jailing the actor–who alleges he was attacked on January 29 by two masked men, who yelled racist and homophobic remarks–Foxx reached an agreement with Smollett whereby he would forfeit his $10,000 bond and perform community service.
She has endured withering criticism since city investigators found the crime was staged, including that of Democrats, who met with prospective candidates for two days at a South Side union hall before endorsing Foxx for the March 17, 2020 primary election, The Chicago Tribune reports.
The Chicago Police Department demanded Foxx' resignation after she dropped criminal charges against the actor.
Even former Chicago mayor, Rahm Emanuel, President Obama's former Chief of Staff and a former Democratic Congressman, sued Smollett for $130,106 in police-overtime expenses resulting from the case," The New Yorker reports.
Foxx launched her first campaign in 2016 against two-time incumbent, Anita Alvarez, who hid video evidence "showing the white Chicago police officer, Jason Van Dyke, shooting a black teenager named Laquan McDonald, as McDonald, seemingly disoriented, walked away from him," The New Yorker reports.
"Alvarez did not announce murder charges against Van Dyke until the day of the video's release 13 months after the shooting.
"Anger over McDonald's death and about a stunning series of police-misconduct allegations that came out around this time–including a revelation that Chicago had spent more than $600,000 in settlements and legal fees since 2004—propelled Foxx to victory by a wide margin and helped persuade Emanuel to give up his plans to seek a third term.
"Fox became Cook County's first elected black chief prosecutor, overseeing the second-largest district attorney's office in the country," The New Yorker concludes.
Republican Opponent Gets $500,000 from Dad
Foxx's Republican opponents, naval reservist, William Conway, is borrowing $500,000 from his father, William, a co-founder of the Carlyle Group investment firm, to run against her, The Chicago Tribune reports.
"Prosecutor Christopher Pfannkuche, Foxx' 2016 opponent, is also back for a rematch, "The Tribune writes.
George Soros a Big Supporter
Foxx' campaign is also well-funded.
Billionaire Democratic philanthropist, George Soros contributed more than $400,000, The New Yorker reports.
The Civic Participation Action Fund, a nonprofit organization that funds projects and policies to advance the interests of low income people of color, donated an additional $300,000.
"When I ran in 2015, I said that I was running to transform the way the Cook County state's attorney's office operated, to focus our attention on violent crime that has been plaguing our county and diverting resources away from minor offenses that could be dealt with outside of the criminal justice system," Foxx told the Chicago Tribune.
"I'm proud to say that I've delivered on the things that I said I was going to do.
Cash Bail System: a Debtors' Prison
Tops on Foxx' first-term agenda was reforming Cook County's cash bail system, which granted bail to violent gangs with ample cash, while serving as a debtors' prison to less affluent people, who were left to rot in vermin-infested jails while awaiting trial for longer periods than their subsequent sentences mandated.
"I think there is a misperception when people are arrested–they are presumed innocent until proven guilty by a court of law," Foxx says.
Since assuming office, Foxx has raised the threshold for felony retail theft from $300 to $1,000, contending that people who steal are predominately poor or mentally ill and require the social and mental health services, not prison terms that prevent them from landing life-long employment.
Foxx says prison sentences for petty crimes also rip families apart.
New Report: Crime Drops During Foxx' Second Term
Foxx's progressive agenda is being vindicated by a new report, issued in July, entitled, "Sentences of incarceration Decline Sharply, Public Safety Improves During Kim Foxx's Second Term in Office."
The number of people sentenced to jail dropped by nearly 20 percent, while violent crime declined by eight percent under State's Attorney Kim Foxx, The Appeal reports.
The key drivers of the decrease, according to the report, appear to be:
Increasing the threshold for felony retail theft from $300 to $1,000.
Diversion programs, including help with mental health and substance abuse problems. [Diversion programs include: protecting juveniles as well as marijuana smokers from prosecution.]
Training frontline prosecutors to seek alternatives to jail terms and encouraging them to offer more reasonable plea deals.
Chicago Police Department Scapegoats Foxx
Amy Campanelli, the Cook County Public Defender, writes in a Chicago Tribune editorial that "the Chicago Police Department blames the violence on anything and anyone who can serve as a convenient scapegoat, flooding the media with false information to distract from CPD's embarrassingly low clearance rate for murder and other violent crimes.
"Last year, it was a false narrative around carjackings and mandatory minimum sentences; this year it's about Kim Foxx and bond court reform.
"Whatever your opinion of Foxx, her career as a prosecutor should not be viewed only through the lens of her handling of one high-profile case involving the TV actor Jussie Smollett.
"We have never had a more transparent or innovative state's attorney's office; nor have prior state's attorneys relied as heavily on data to inform prosecutorial decisions aimed at reducing the number of people who are unnecessarily dragged into the criminal justice system.
"Never before have had we had a prosecutor prioritize resources for more serious cases, while diverting less serious cases–until Foxx.
"Amid the outcry around her dismissal of felony charges against Smollett, let's not forget that it's because of Foxx that dozens of innocent men have been released from prison.
"Where is the outcry over the fact that these innocent men were prosecuted in the first place?" Campanelli asks.