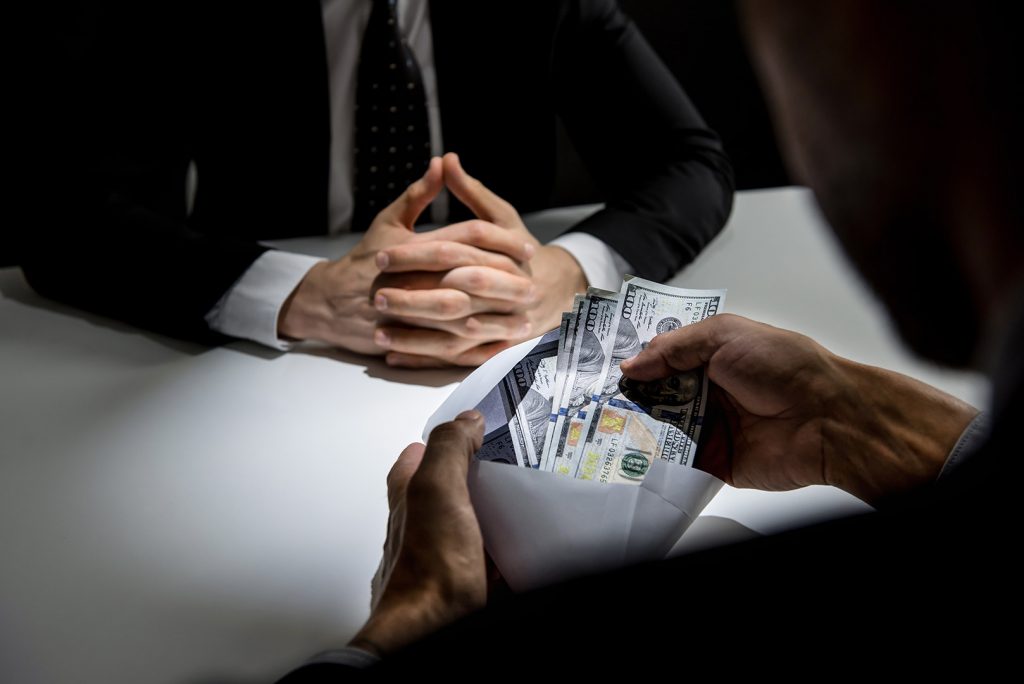 The Federal Election Commission will have to re-write a regulation governing disclosure of dark money donors after the Supreme Court refused to stay an order from a federal judge.
The Court made its decision in September, ending a brief drama that had been sparked by Chief Justice John Roberts' initial decision to issue a temporary stay of the judge's order. Chief Justice Roberts, who is responsible for hearing emergency filings from the Washington DC courts, was overruled by a Court that, at the time, had only eight members.
The Structure of Crossroads
Crossroads Grassroots Policy Strategy (more popularly referred to as "Crossroads GPS") is a 501(c) non-profit spun off from American Crossroads, a conservative super PAC founded by Karl Rove, the (in)famous Republican political operative and former adviser to President George W. Bush.
While the American Crossroads super PAC raises money and advocates for Republican politicians, Crossroads GPS is, in theory, supposed to be an organization primarily devoted to advancing public welfare. However, under federal law Crossroads GPS is allowed to spend money on elections, provided it's not the organization's "primary purpose."
The Details of the Case
The case, Crossroads Grassroots Policy Strategies v. Citizens for Responsibility and Ethics in Washington, has its roots in the 2012 election.
Crossroads GPS attempted to defeat Democratic Senator Sherrod Brown of Ohio in a closely contested race against Republican Josh Mandel (Brown ended up winning the race by six percentage points). The organization failed to disclose its donors, and the Citizens for Responsibility and Ethics in Washington (CREW) filed a complaint – and, eventually, a lawsuit.
The case eventually worked its way into the federal court system, and in August of this year District Court Judge Beryl Howell ruled that the FEC rule under which Crossroads GPS and similar organizations were regulated was inadequate. Under current regulations, these 501(c) groups are allowed to spend money without disclosing their donors.
Judge Howell held that the FEC regulation did not meet the standards Congress set when it required campaign spending to be disclosed. Judge Howell, an Obama appointee, wrote in her opinion that the existing federal regulation effectively encouraged organizations to undermine the Congressionally-mandated disclosure system.
According to The Center for Responsive Politics, "the ruling only applies to what the FEC terms 'independent expenditures'" – money spent to advocate for or against specific candidates.
Supreme Court Drama
The ruling was set to take effect on September 17. Crossroads GPS requested an emergency stay from the DC Circuit, but a three-judge panel of the circuit court turned down that request.
Chief Justice Roberts initially stepped in on September 15 with a one-sentence order staying the district court ruling. It wasn't immediately clear whether Chief Justice Roberts was merely referring the matter to the full court or issuing a longer term stay.
That question was answered quickly when the full court overturned the Chief Justice's stay on September 18.
New Transparency In The Campaign Finance System?
The FEC had 45 days from the time Judge Howell's order went into effect to write a new regulation that complied with the ruling. Barring any unexpected legal developments, such a regulation should be arriving soon.
Campaign finance reform advocates are waiting anxiously to see the details of the new rule. A regulation that forces groups like Crossroads GPS to fully disclose its donors would greatly increase transparency and provide voters with information as to who, exactly, is funding the ads inundating their local airwaves.
Reasonable people can disagree on what sort of limits – if any – should exist for political spending. However, it is difficult to argue that the country's richest and most powerful men and women should be able to influence the electoral system in complete secrecy.