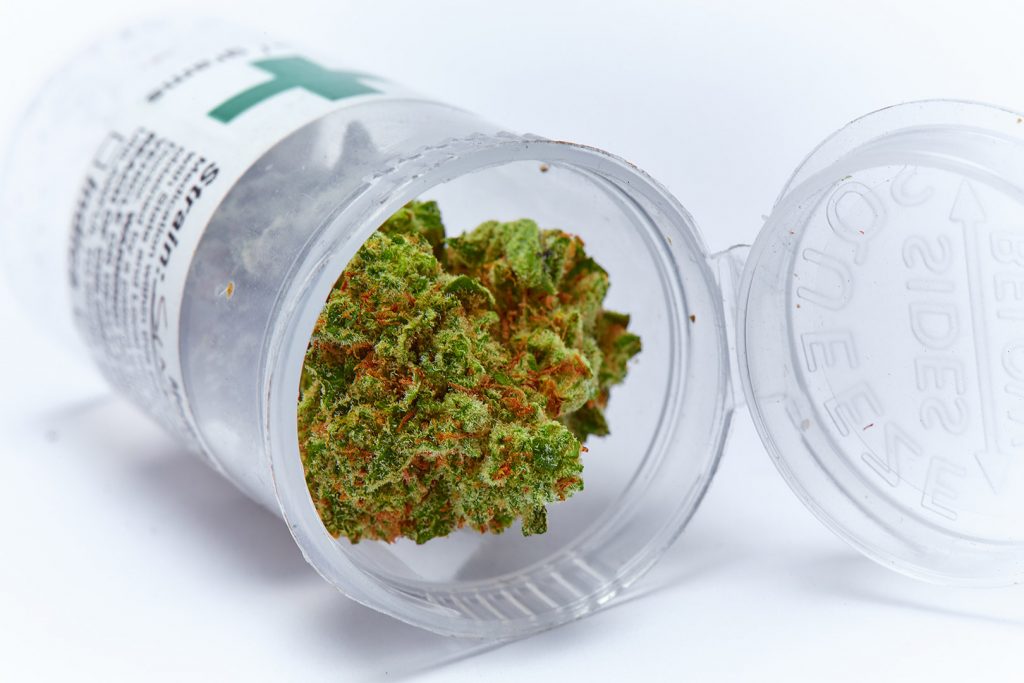 "Legal adjudication has no natural or even constitutional basis; instead it comes down to weighing questions of social advantage according to the exigencies of the age."
~ Justice Oliver Wendell Holmes, Jr.
Two distinct cases decided in July, 2018, as to whether felons who are on supervised release can smoke marijuana, demonstrate how out of synch the conservative judges on the three-panel U.S. Court of Appeals for the Eighth Circuit are, compared to the progressive ruling by U.S. District Judge Jack Weinstein of  the Eastern District of New York.
Judge Weinstein's jurisdiction includes the famously progressive New York City and its surrounding borroughs.
In the Eighth circuit ruling which was issued earlier this month, John Edward Schostag, a Minnesota resident, pleaded guilty in 2008 to firearm possession and attempted possession of methamphetamine with the intent to distribute, according to United States of American v. John Edward Schostag.
Although Schostag carried a medical marijuana card in Minnesota–where medical marijuana has been legal since 2014 for serious conditions like Schotag's chronic pain–the court sided with the Federal cannabis law.
The Federal law states, "Schedule I substances [such as marijuana and heroin] have a high potential for abuse and do not currently have accepted medical use in treatment in the United States."
The Eighth Circuit ruled that "while some states have legalized the use of marijuana for medicinal purposes, where federal and state law conflict, federal law is controlling. (United States Constitution, Article Six, Clause Two.).
The court did not jail the defendant. Instead, the judges gave Schostag a mere two weeks to find an alternate treatment for his chronic pain, other than opioids.
Trump Appointee Steve Grasz: "Not Qualified"
The Eighth Circuit, recently-appointed Trump pick and former Omaha, Nebraska attorney, Steve Grasz, who the American Bar Association unanimously declared in 2017,  was "not qualified" to serve on the bench according to the World-Herard Bureau.
The two other conservatives on the Eighth Circuit's three-panel bench, Senior Judge Michael Melloy and Judge Bobby Shepherd also presided over the case. The Eighth Circuit includes the lone Blue state of Minnesota—as well as districts in the more conservative states of Arkansas, Missouri, Iowa, Nebraska, North Dakota and South Dakota.
Medical Cannabis: The Right to Privacy
Schostag pleaded guilty in 2008 to possession of a firearm and attempted possession of methamphetamine with the intent to sell the drug.
He was sentenced to 10 years in prison and five years of supervised release.
Mr. Schostag's attorney, Manny K. Atwal, Assistant Federal Defender for the District of Minnesota, said that "appellant John Schostag, suffers from a number of health problems, including addiction disorder as well as a vexing chronic pain condition due to severe physical damage.
"While on supervised release, Schostag made good progression with addiction treatment, but was unable to solve the chronic pain problem.
"After trying numerous medicinal and non-medicinal therapies for months on end, he consulted a physician who recommended a regimen of state-permitted medical cannabis.
"All of his healthcare providers—his pain specialist, addiction specialist and primary care physician–concurred with the course of treatment," Atwal argued.
Atwal urged the appellate court to leave the defendant's medical decisions in the hands of a qualified health professional–rather than in the Federal government's–an argument reminiscent of the right to privacy underscoring Roe v. Wade.
Atwal didn't return phone calls when asked whether she'd appeal the decision to the Supreme Court.
Felons on Supervised Release No Longer Jailed in New York City
In the New York cannabis case, U.S. District judge Jack Weinstein ruled in United States of America v. Tyran Trotter, that Trotter and others like him on supervised release would no longer be jailed for smoking pot, even though it's illegal in the state.
"After revisiting and reconsidering these issues, I conclude that … like other trial judges, have in many cases imposed longer periods of supervised release than needed, and I, like other trial judges, have failed to terminate supervised release early in many cases where continuing supervision presents such a burden as to reduce the probability of rehabilitation and I like, other trial judges, have provided unnecessary conditions of supervised release and unjustifiably punished [ex-convicts] for their marijuana addiction, even though marijuana is widely used in the community and is an almost unbreakable addiction or habit for some.
"As a result of these errors in our sentencing practice, money and time of our probation officers are wasted, and supervisees are unnecessarily burdened.
"…..The United State Probation Department monitors individuals on supervised release and can help a supervisee with his or her reintegration into lawful society by providing drug treatment, mental health counseling, vocational training and many other services to help reduce recidivism.
"[They should be] focused on assisting those defendants with the potential for success, not on those doomed to fail."
Blacks Arrested at 8 Times the Rate of Whites.
Judge Weinstein claims that "in New York, where marijuana policy is evolving in favor of decriminalization, serious racial and social-class disparities exist in the enforcement of anti-marijuana laws.
"African Americans are arrested at eight times the rate of white people in New York City despite equal marijuana usage rates," Judge Weinstein claims.
Furthermore, Judge Weinstein quoted from a Wall Street Journal article "Sessions Struggles to Get Planned Marijuana Crackdown," that calls for a bipartisan bill which would prevent the federal government from interfering with state laws legalizing marijuana.
The Culture of Poverty
"Tyrant Trotter, like many of his peers who fall into crime, comes from a broken home. He never knew his father. His mother struggles with drug addiction. His brother was apparently murdered," Weinstein wrote.
"Now, 22 years old, Trotter is on federal supervised release, trying to lead a productive life, with a chronic problem holding him back: marijuana addiction.
"Trotter began smoking marijuana when he was 12 years old. "After serving his prison term, he has stayed out of trouble. Rehabilitation and reintegration into society are the most important roles the criminal justice system ought to play in his life….
"Supervised release is now being terminated by this court for Tyran Trotter, "Judge Weinstein ruled, finally giving the youth freedom from further arrests for smoking the drug that's known to otherwise law-abiding citizens as "the miracle herb."