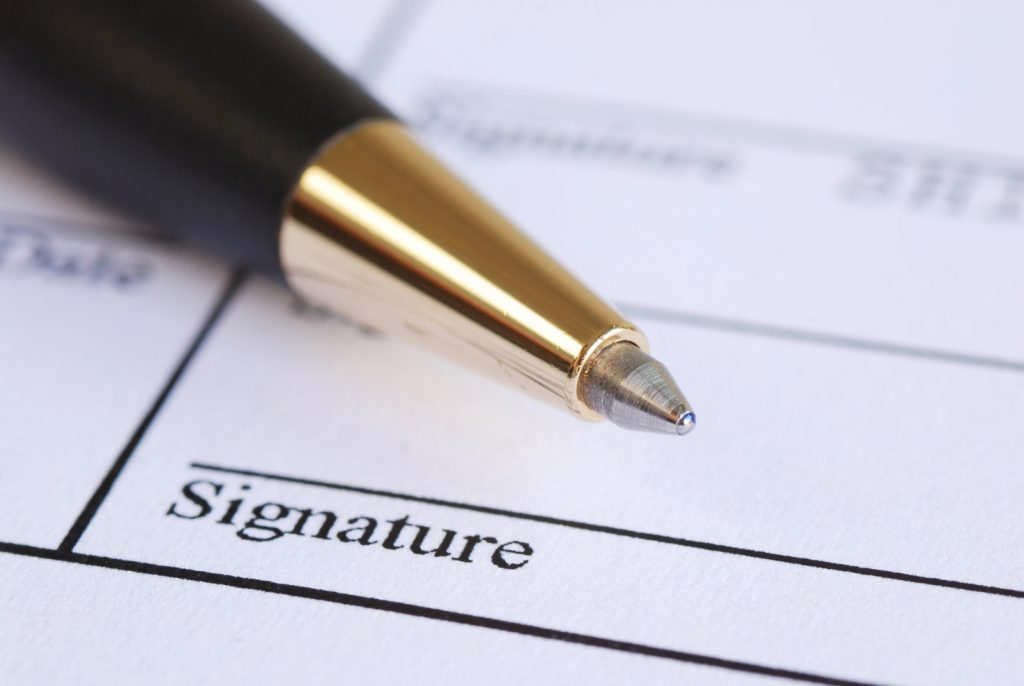 New Hampshire local vote moderators can no longer throw out absentee ballots just because they don't like the look of the signature on the ballot. On August 16, 2018, a federal judge said the 40-year-old election law that allowed absentee ballots to be thrown out is unconstitutional. Why, exactly, were these absentee ballots thrown out and not counted in the elections? Because the signature on the affidavit did not match the signature on the voter's completed ballot.
The Judge and the ACLU
U.S. District Court Judge Landya McCafferty, in a 49-page ruling, said that it was unconstitutional for the moderators to cast aside absentee ballots rejecting the votes without giving prior notice to the voter and providing him a chance to contest the decision to reject the ballot. Judge McCafferty's ruling was in favor of New Hampshire's American Civil Liberties Union and three voters who had their ballots rejected back in 2016. The ACLU discovered approximately 800 voters whose ballots were rejected for this very reason in the last three general elections.
According to the federal judge, the New Hampshire law that is in place for 40 years violated the 14th Amendment of the U.S. Constitution, which "prevents any state from depriving someone of life, liberty or property without due process of law."
Signatures Didn't Match?
Most of us have the same signature on documents we sign, but there are places we sign that our signature may look a little bit different than the hundreds before it. Imagine your absentee ballot being thrown out because your signature didn't exactly match another one the moderator was inspecting. Now think about people with eyesight issues, fine motor skills disabilities and the like. Imagine their surprise when they found out their vote didn't count because their spouse or some other loved one helped them sign their name on an absentee ballot? Or that their signature has changed over the years due to some form of physical impairment?
Ninety-four year old Mary Saucedo worked for the Department of Veterans Affairs for decades; she is legally blind and had been casting her ballot for 12 years with her husband's help. Because her signature didn't match the affidavit proving that was, indeed, her ballot, her vote was rejected.
Handwriting Experts? No!
In the ruling, McCafferty wrote, "…moderators receive no training in handwriting analysis or signature comparison; no statute, regulation, or guidance from the state provides functional standards to distinguish the natural variations of one writer from other variations that suggest two different writers; and the moderator's assessment is final, without any review or appeal."
Of course, the judge's ruling did not come without some dissension. Assistant Attorney General Matthew Broadhead asserts that New Hampshire's process for absentee ballots is "constitutionally sound," and that given the hundreds of thousands of ballots cast in each election "erroneous disenfranchisement" is extremely rare.
While poll workers and moderators will have to be retrained with the judge's new ruling, McCafferty's ruling is spot on according to most. At the time of this writing, the Attorney General's office is still reviewing the ruling and the Secretary of State's office did not respond to a request for comment.