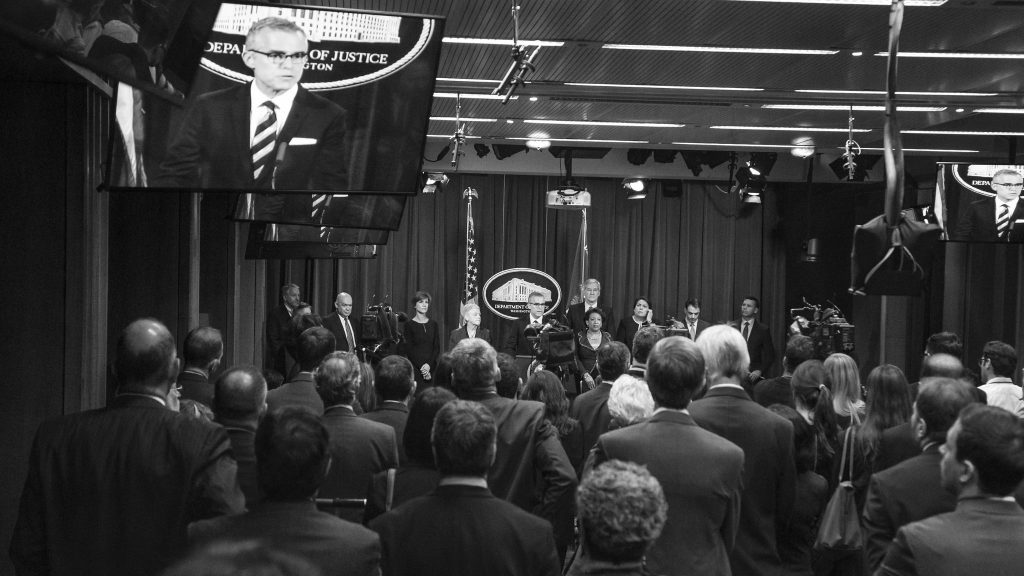 Former Acting FBI Director, Andrew McCabe, says he knew when he replaced FBI Director James Comey on May 9, 2017, following Comey's dismissal by President Trump, he had to speed up the Mueller probe before he met the same fate.
Ex-Attorney General Jeff Sessions axed McCabe just three months later on August 2, one day before his scheduled retirement, stripping him of his pension, his medical benefits and his honorable distinction in the FBI after 21 years of dedicated service.
In a November 1 complaint, McCabe v. Barr, the DOJ asked a federal district court in Washington, DC to drop McCabe's lawsuit, charging he was fired for "lacking candor" with investigators about his contact with the Wall Street Journal involving a Clinton Foundation investigation.
McCabe said his contact with the Journal was fully appropriate as he authorized an FBI spokesman and a bureau attorney to speak to Journal editors to stifle rumors he had slowed down the Clinton Foundation investigation.
Contrary to slowing the probe down, McCabe said he told the Journal the FBI had full authority to investigate the Foundation.
As McCabe's wife, Jill, unsuccessfully ran for a Democratic Virginia State Senate seat, Trump perceived McCabe as even more of an enemy.
The Washington Examiner reported McCabe's lawsuit against Barr—that also names FBI director Christopher Wray—seeks to clarify FBI rules stating McCabe must receive the 30-day response period customarily provided for a proposed removal.
Sessions gave him a mere seven days with no chance to rebut the Wall Street Journal allegations.
A Victory for Democracy; a Major Sleazebag
Citizens for Responsibility and Ethics in Washington (CREW) filed a Freedom of Information Act against DOJ to obtain documents written by Trump loyalists, attempting to purge the Bureau of officials intent on documenting the findings of Special Counsel Robert Mueller's probe into Russian efforts to meddle in the 2016 Presidential election.
Trump touted McCabe's firing as "A Great Day for Democracy", while calling him "a major sleazebag."
U.S. District Court Judge Reggie B. Walton warned DOJ prosecutors they have until November 15th to file formal charges against McCabe or drop their allegations, The Washington Examiner reported.
McCabe said he would "absolutely not" accept a plea deal in his case.
A Mob Boss and the Strain of Insanity
In his book, The Threat: How the FBI Protects America in the Age of Terror and Trump, published in February, 2019, McCabe accuses Trump of acting like a "mob boss" and blames him for the "strain of insanity" he has created in the United States government," according to an excerpt of the book The Atlantic published one week before it came out.
"The President steps over bright ethical and moral lines wherever he encounters them. Everyone in America saw it when he fired my boss. But I saw it firsthand time and time again," McCabe writes.