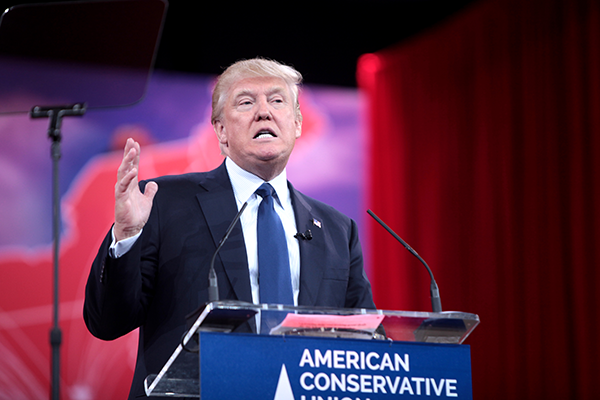 Republican presidential candidate, Donald Trump, has had a lawsuit filed against him by three individuals who claim to have been assaulted at Trump's rally in Louisville, Kentucky. The suit alleges that Trump encourages violence at his rallies and that he "incited a riot as defined under Kentucky penal code."
The lawsuit was filed last Thursday on behalf of Kashiya Nwanguma, Molly Shah, and Henry Brousseau, three protesters who had attended Trump's March 1st rally at the Kentucky International Convention Center. The plaintiffs in the case claim that the angry crowd assaulted them, both physically and in the form of racial slurs.
Additionally, the suit claims that Trump repeatedly called "get them out" at the rally, in a manner that was intended to direct his supporters to "use unwanted, harmful physical force to remove protesters, including the plaintiffs."
The lawsuit names the defendants as Matthew Heimbach, Alvin Bamberger, and an unknown female. All three were at the rally as Trump supporters, while Heimbach has been described as having an affiliation to the Traditionalist Worker Party, a known hate group.
This has not been the first incident of violence at a Trump rally, as many of his rallies are known for angry crowds inciting violence against protesters, many times with Trump's own encouragement, though the candidate denies that he condones any sort of violence.
The suit does not name a dollar amount. Neither Trump's campaign, nor any of the named defendants, could be reached for comment on the matter.