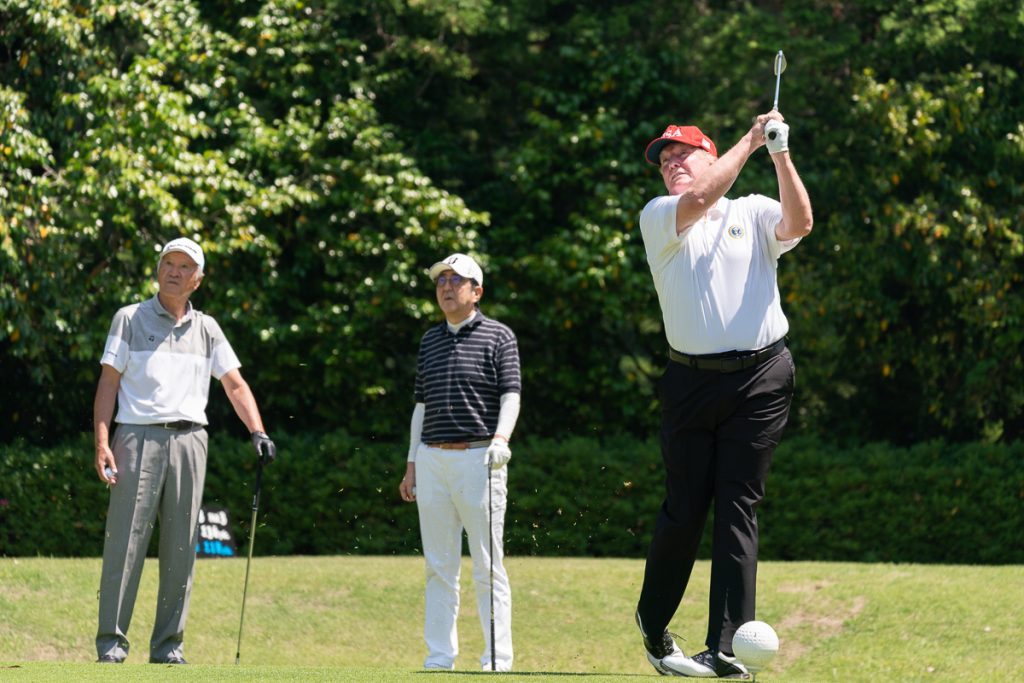 Starting in the 80's and extending to his stint as host of a successful reality show in the Aughts, Donald Trump successfully branded himself as the personification of wealth. "Trump" became the go-to name when looking for a quick way of referencing money – for example, the murderous protagonist in the infamous Bret Easton Ellis novel American Psycho worshiped Trump. 
It's hard to overstate the importance of this branding to Trump's eventual political success. Trump entered the 2016 presidential election with extraordinary name recognition and a reputation as one of the nation's most famous businessmen. 
Pretty much everyone in the business and financial communities understood that Trump's reputation as a shrewd businessman was a joke – he had repeatedly declared bankruptcy, once managing to utterly fail while operating a casino in Atlantic City. One issue that was only briefly litigated, however, was Trump's extensive track record of blowing off his financial obligations and not paying his bills.
This history goes back to Trump's earliest business dealings in the 1970's. And Trump continues the practice to this day, as his presidential campaign and private businesses have been repeatedly accused of failing to pay money they owe.
Failure to Pay For Security
Campaign rallies don't just happen, and they're not cheap. This is especially true for a rally involving a presidential candidate, and the logistics only get more complicated – and more expensive – when the candidate is actually the President of the United States. Everything that goes into organizing even a relatively simple rally costs money.
This includes security, and it's where the Trump re-election campaign is falling short. Every campaign rally requires an extensive police presence, especially when the President is involved. Cities and other municipalities across the country work with the Secret Service to provide officers as needed to protect rally sites.
At least 10 cities across the country have alleged that the President's campaign has failed to reimburse them for security and fire resources. The total outstanding sum, as of October, was more than $840,000.
This is according to a study by the Center for Public Integrity, which highlighted cities as diverse as Lebanon, Ohio; Mesa, Arizona and Erie, Pennsylvania. In fact, some of these unpaid bills go back to the 2016 presidential election. 
The largest unpaid bill comes from El Paso, Texas, where Trump held a rally in February. Officials in that majority-Hispanic city, where Trump is already deeply unpopular, allege that the President's campaign owes them more than $470,000 for security services.
The Money is Not Blowing in the Wind
Back in 2012, Trump became embroiled in a legal controversy with the government of Scotland, which wanted to build a wind turbine farm in Aberdeen Bay. Trump argued that the wind turbines would ruin the view from his nearby golf course.
Trump lost all of the ensuing legal battles, including a unanimous dismissal from the Supreme Court of the United Kingdom. And earlier this year, Scotland's supreme civil court ruled that Trump International Golf Club Ltd had to pay the legal bills resulting from the lengthy litigation. 
So far, Trump's firm has not paid those bills. The Scottish government has said that the firm has not accepted the sum the government originally proposed, and the parties have not been able to reach an agreement on how much is owed.
As a result, a court-appointed auditor will determine how much Trump's firm owes. A date for that hearing has not been set.
A Trump Never Pays His Debts
As noted above, Trump's refusal to pay what he owes is not a new development. In fact, he's been walking out on his financial obligations for decades. And in the past, those affected were much less powerful and had fewer resources than the Scottish government or an American city. 
In 2016, a USA Today investigation found thousands of lawsuits where individuals or organizations alleged that Trump had failed to pay his bills. Those making the allegations include carpenters, dishwashers, plumbers, painters and even bartenders.
USA Today noted that Trump had won many of those cases, but a broad pattern emerged: Trump's lawyers would use their massive financial advantage to grind down plaintiffs, burying them in delays and paperwork until they were forced to accept settlements for pennies on the dollar.
Trump has been unapologetic about those practices, claiming that he withheld payment only when the work provided by those under his employ was "inferior." In fact, when called on this history at a presidential debate in 2016 by Hillary Clinton, Trump didn't bother denying the claims, and instead argued that paying contractors much less than the parties initially agreed to was just smart business.