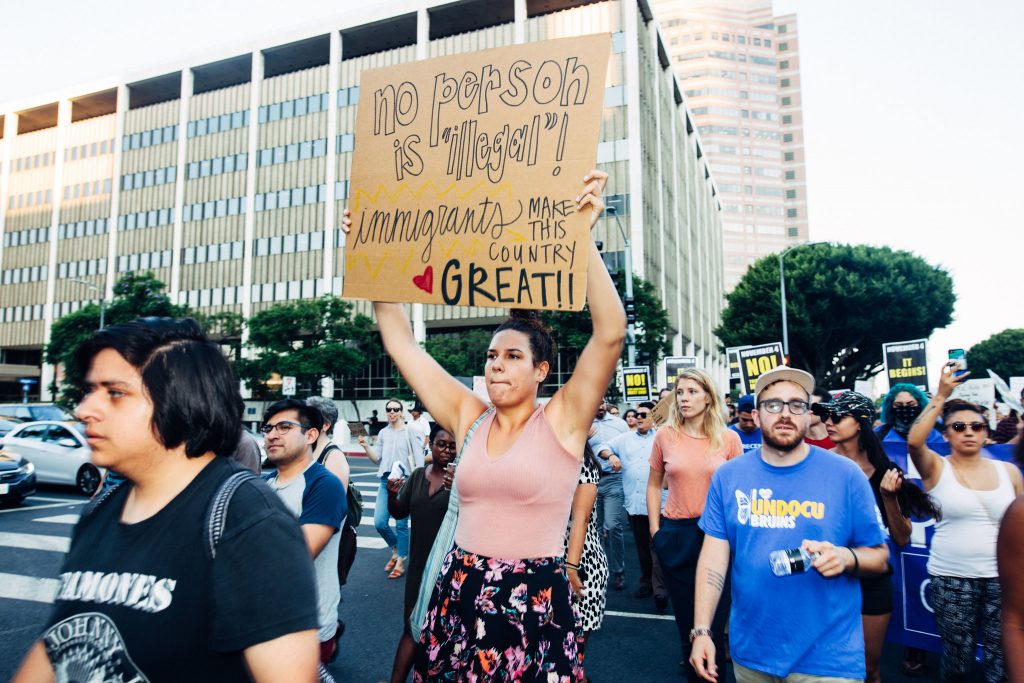 On November 12th, The Court will hear a case to decide the fate of approximately 800,000 Dreamers, undocumented immigrants brought to the United States as children. The Dreamers are championed in a brief signed by Apple's CEO, Tim Cook, as well as by more than 100 of the nation's largest businesses, and 109 cities and local governments.
Supporting President Trump's anti-immigration argument are a dozen states and Mississippi Governor, Phil Bryant, as well as Conservative immigration groups.
The case is known as Department of Homeland Security v. Regents of the University of California, which is being consolidated with two other cases, Donald Trump v. National Association for the Advancement of Colored People, and Kevin McAleenan v. Martin Jonathan Batalla Vidal.
The Dreamers Act, officially called DACA–Deferred Action for Childhood Arrivals–created by President Obama in 2012– has withstood several court challenges.
Last November, a three-judge panel of the 9th Circuit Court of Appeals upheld a lower court decision that barred the Trump administration from terminating the program.
Olsen and Napolitano Defend the Dreamers
The Dreamers chose Theodore Olsen, who defended George W. Bush in Bush v. Gore, to represent them, The National Law Journal reports.
Olsen has since allied himself with prominent liberal attorney, David Boise, joining forces with him in defense of the pivotal 2015 gay marriage decision.
Boise represented Al Gore in Bush v. Gore.
Janet Napolitano, President Obama's Homeland Security Director, will also argue for the Dreamers, as the University of California's President, and as an Obama official who was instrumental in creating DACA.
Olson said "we're going to have to win over some Conservative members of the Court, and so someone who has a background in executive power on the Conservative side of the political spectrum might help."
"They have been Americans all their lives, for all intents and purposes. And we're going to put them in peril, deprive them of the security the rest of us have?" Olsen asked.
President Trump's, solicitor general, Noel Francisco, will argue that the executive branch has the right "to revoke a discretionary policy of non-enforcement that is sanctioning an ongoing violation of federal immigration law by nearly 700,000 aliens."
President Obama enforced his 2012 executive order shielding Dreamers from deportation after Congress blocked his bill to offer immigrants a 13-year path to U.S. citizenship.
Trump tried to end DACA in 2017, calling it an "end-run around Congress" and saying that Obama's use of executive authority to protect immigrants violated "the core tenets that sustain our Republic," The New York Times' Adam Liptak, reported.
Trump made ending DACA a 2016 campaign rallying cry, firing up Trump's white evangelical base, Liptak writes.
In November, 2018, the Court of Appeals for the Ninth Circuit ruled not only did President Obama have the statutory authority to enact the Dreamers law, but that "the cruelty and wastefulness of deporting productive young people to countries with which they have no ties," made ending DACA a travesty of justice.
In May, 2019, second Federal appeals court, the Fourth Circuit in Richmond, Va., issued a similar ruling.
The administration's argument that DACA exceeded executive authority is based on a ruling from Court of Appeals for the Fifth Circuit in New Orleans, an arch-conservative jurisdiction.
The Fifth Circuit simultaneously struck down a related Obama initiative, Deferred Action for Parents of Americans and Lawful Permanent Residents, or DAPA, also arguing President Obama exceeded his authority.
Nearly 90% of Americans, including a majority of Republicans, believe that DACA recipients should be allowed to remain in the U.S., a CBS News poll found last year.
The Dreamers decision, to be handed down by June 30, 2020, is certain to electrify voters during the Presidential race.