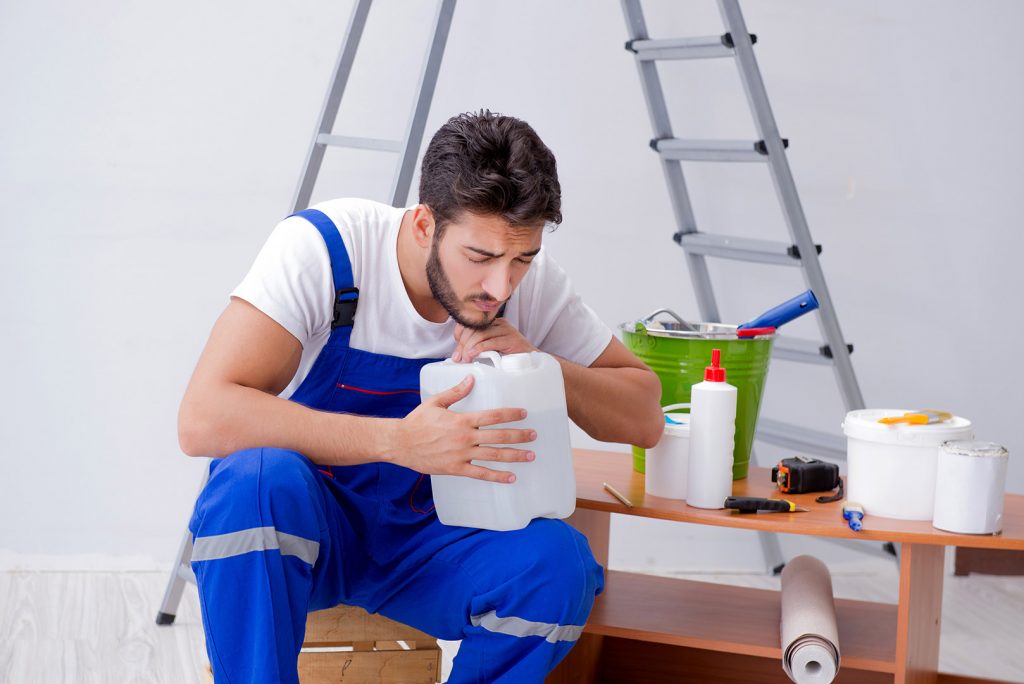 Dozens have people died since 1980 as a result of exposure to methylene chloride paint strippers, according to a 2015 report from The Center For Public Integrity. Widely available for purchase, these stripping products posed a hazard when used in confined quarters such as bathrooms.

Public outcry, including complaints from the families of victims, resulted in a proposed ban on methylene chloride paint strippers on the last day of the Obama Administration in 2017. However, that proposed rule languished under the Trump Administration's EPA.

Now, the EPA appears ready to act. But according to media reports, the EPA's new rule would allow commercial operators to continue using methylene chloride paint strippers, sparking strong criticism from Democrats and advocates.

Unimpressed by the proposed rule, public health advocates have filed a lawsuit against the EPA, claiming that the agency has failed to live up to its statutory obligations in not banning the controversial paint strippers.
The Danger of Methylene Chloride
Stripping paint is obviously not a simple task, and it will almost always require some potentially dangerous combination of rather frightening chemicals. Still, it's sometimes a necessary task, and those performing it – either at home or for a job – deserve the ability to do so safely.

Paint strippers containing methylene chloride are incredibly common across the country. Until recently, private individuals were able to buy these products in any big box or home improvement store around the corner. However, these products have proven lethal.

According to analysis by The Center for Public Integrity, accidental over-exposure to methylene chloride (in paint strippers and other products) has resulted in 56 deaths since 1980. And it's important to understand that these deaths were, generally speaking, not caused by users doing something profoundly foolish, such as drinking paint stripper or huffing the fumes. Instead, the deaths were often the result of using paint stripper in areas without proper ventilation. In close quarters, frequent exposure to fumes from products containing methylene chloride can kill the user through heart attack or asphyxiation.
A Long Regulatory Path
Concerns over methylene chloride were enough to induce the European Union in 2011 to yank paint strippers containing the chemicals from shelves. However, American regulators did not follow suit.

Families of methylene chloride victims have been agitating for a complete ban for years. Concerns about these products go back to the 70's, and in 1985 the Consumer Product Safety Commission refused to ban the use of the chemical in household products. Advocates have succeeded in getting companies such as Lowe's, Walmart, Home Depot and Amazon to stop selling methylene chloride paint strippers.

The solvent industry has, predictably, opposed any efforts to ban methylene chloride products or even increase regulation of them. The industry points out that paint strippers all contain warnings about only using the products in properly ventilated areas. However, the Center for Public Integrity reviewed these warning labels and found that they didn't warn about potential death from using the products in a poorly ventilated area.

In response to concerns, the EPA proposed a near-total ban on methylene chloride paint strippers in early 2017 (with exceptions for national security uses). However, this proposal came at the very end of the Obama Administration, and the Trump EPA under then-administrator Scott Pruitt delayed the rule.

Consumer advocates, families and elected officials pushed hard for a final rule, and Pruitt promised the EPA was close to one in May, 2017. But no word was heard of any action on methylene chloride paint strippers until January of this year.

The Washington Post reported that the EPA had sent a proposal to the White House Office of Management and Budget, which is one of the final steps for a new regulatory rule. According to The Post, the proposed rules would ban methylene chloride paint strippers for consumer sales. However, they would still be legal for commercial uses, provided workers underwent proper training.

At this point, details on the proposed rules are scarce due to the partial government shutdown which just ended last week. Spokespeople have refused to comment, citing the shutdown, and no new regulations can be registered while the government is shut down.

That has not stopped Democrats and environmental advocates from criticizing the proposal, however. And families of victims have followed through on their threats by suing the EPA. In a lawsuit filed in federal court in Vermont, the families and multiple public interest groups are asking the court to force the EPA to adopt the January, 2017 rule.

The lawsuit says that the EPA's delays are "completely unacceptable."