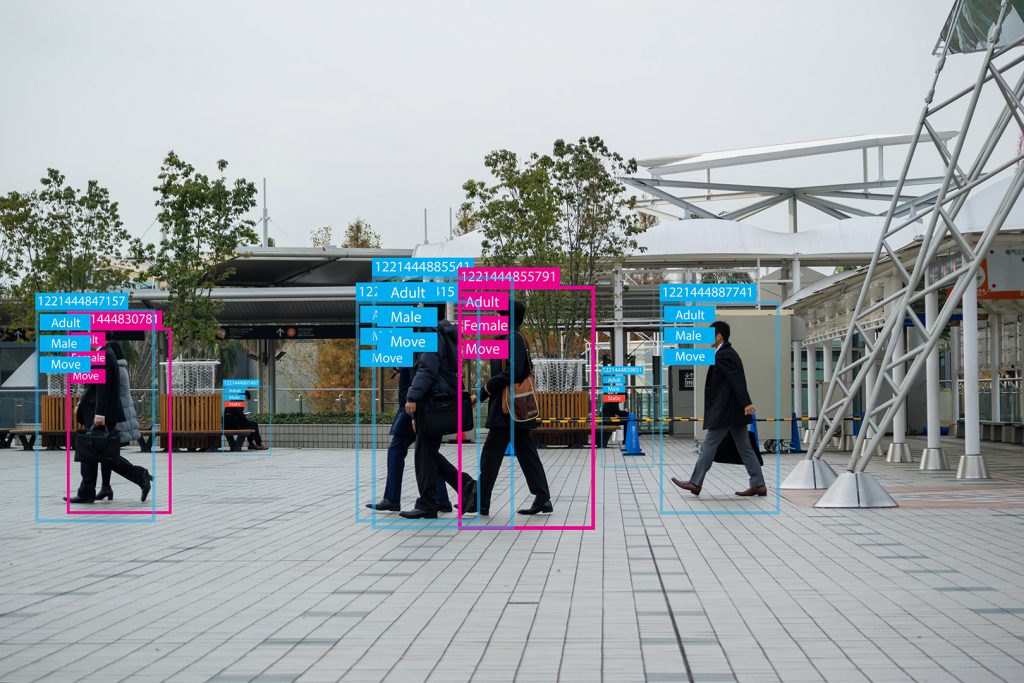 Whether law-enforcement officials should green light facial recognition technology searches of approximately 117 million Americans with drivers licenses,  both at U.S. airports and in police department investigations–or whether the sleuthing technique violates the right to privacy–is highly controversial at a time when 31 states already allow police departments to access drivers licenses and match them with current photos.
Maryland was already a leader in using facial recognition technology for its intended purpose, to solve crimes, not to mass surveil innocent people. In a stunning development, Maryland law enforcement used facial recognition technology to identify the perpetrator in last week's Capital Gazette mass shooting. This is the second case in which Maryland law enforcement used facial recognition to solve a crime.
In New York, the police would like to replace the grueling process of weeding out mug shots with facial recognition.
However, civil rights groups oppose the technology, as it opens the door to a Big Brother-style surveillance of minorities, immigrants, and political activists, not only in the U.S. but in countries where there are no civil rights.
Maryland Police Nab iPhone Burglar with Instagram Photo
The Wall Street Journal's Zusha Elinson, reporting on the crime-solving benefits of facial recognition, wrote that police "in the small Maryland city of Hagerstown used a cutting edge, facial recognition program … to track down a robbery suspect."
The victim, Raven Dennis, told police that a former co-worker, whose last name she didn't know, appeared at her apartment and stole her iPhone 8 and $650.
When she chased after him, the man brandished a hand gun.
Investigators solved the crime by feeding "an Instagram photo into the state's facial recognition system, which quickly spit out the driver's license photo of an individual who was then arrested and charged with armed robbery, theft and a handgun violation," Elinson writes.
Oregon: Civil Protections Enforced
In Washington County, Oregon, the technology is fully operational and has been used for about a year and a half,  Jeff Talbot, a deputy officer and the public-information officer for the Sheriff's Office, told The New York Times' Julie Creswell.
Talbot said the facial technology was used to identify criminal suspects against jail booking photos, which are part of the public record.
"The Sheriff's office has not, and will not, utilize this technology for mass or real-time surveillance," Talbot told the Times.
"That use is prohibited by both Oregon state law and our own policy."
Amazon "Rekognition" Scrapped in Orlando Airport
Caving into pressure from social justice activists, Orlando International Airport scrapped a pilot program unveiled on June 21 that would have installed Amazon's "Rekognition" software, invented by the company two years prior.
Amazon has aggressively marketed its system to law-enforcement officials since then.
Airport officials say "Rekognition" would have sped up the tedious check-in process by matching passengers' current and former photos.
However, on June 25, just four days after announcing the program, Orlando airport officials agreed to put the facial-patterning technology on hold while laws protecting citizens can be enacted.
Shareholders Warn 'Bezos Beware'
The Independent's Jeremy B. White reported from the UK on June 18th that Amazon shareholders sent a letter of protest  to Amazon CEO Jeff Bezos, urging him to stop selling its facial-pattern technology to "governments until appropriate guidelines and policies [are put] in place to safeguard the rights of our customers, shareholders and other stakeholders and citizens."
The technology—both Amazon's and other manufacturers'—is big business in China, for example, where it's certain to be abused, reports NPR's Rob Schmitz.
Parallel Construction is Surreptitious
In an article entitled: "What if Police use "Rekognition" without Telling Defendants?, Sarah St. Vincent, a Human Watch advocate and legal scholar, writes  that "among the many civil-liberties implications of programs like these is the real possibility that people in the United States facing imprisonment or deportation will never learn about law enforcement's use of such systems during investigations, thanks to the U.S. government practice known as 'parallel construction'.
Human Rights Watch noted parallel construction involves "deliberately concealing an investigative source or method by creating an alternative explanation for how a case began or evidence was found.
"Although the nature of parallel construction makes instances difficult to document conclusively, Human Rights Watch concluded that available information suggests the government routinely engages in this practice," St. Vincent concludes.
Facial Footprint Leaves Participants Unaware
"It's the fastest biometric technology that has one and only one purpose – to identify human faces," according to Upwork.com.
Although unobtrusive, individuals are unaware they're being spied on.
"Facial features are measured from approximately 80 nodal points, creating a face print – a numerical code," Upwork notes.
Some of these features include length of the jawline, cheekbone shape, distance between the eyes, depth of the eye sockets, and nose width. The biometric information gathered by the system is entered into a database and compared to other known images. Security algorithms sound an alarm when a match appears.
IPhone X Uses Facial Scanning
Apple's iPhone X represents the beginning of a new era, as facial recognition is used for unlocking smartphones, Upworks reports.
It's possible due to advanced infrared and 3D sensors that work non-stop within a front-facing camera.
Regulation a Must
A research report valued the global facial recognition market at $1.3 billion in 2014, due to double by 2022.
It's time a fair-minded Congress regulates this controversial technology so it will not fall into the wrong hands.