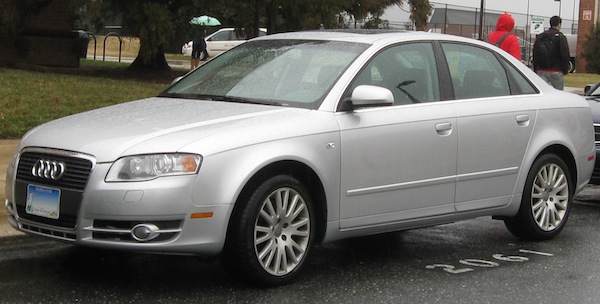 German auto manufacturer Audi has been ordered to pay $124 million to the parents of a boy who was left with permanent brain damage after being involved in a rear-end collision.
A defective front seat in the vehicle caused the boy's father, who was driving the car, to be launched into the back seat upon impact, colliding with his son's head.
Jesse Rivera Jr., who is now 11, is still dealing with the consequences of his traumatic brain injury that occurred in San Antonio in 2012.
Seatback failure is a rare phenomenon that happens when a car's front seat collapses after the vehicle is hit from behind, forcefully sending passengers into the backseat area. This puts backseat passengers, especially when they are children, at risk of serious injury.
"You just don't know this danger is […] in the back seat," said Jesse's father Jesse Rivera Sr. "We're constantly told to put children there".
Audi's vehicles, as well as many other auto manufacturer's, are designed so that the backseat passenger can "support the front seat with their knees", according to an Audi engineer.
The jury, however, ruled that Jesse Rivera Jr.'s injuries, which include permanent brain damage, partial paralysis, and partial vision loss, resulted from Audi's negligence.
Audi's seats previously passed inspection, but due to the rarity of seatback failures the inspection qualifications remain loose. Rather than pay a few extra dollars per vehicle to avoid the defect, Audi and other auto makers have chosen to allow the potential for injury.