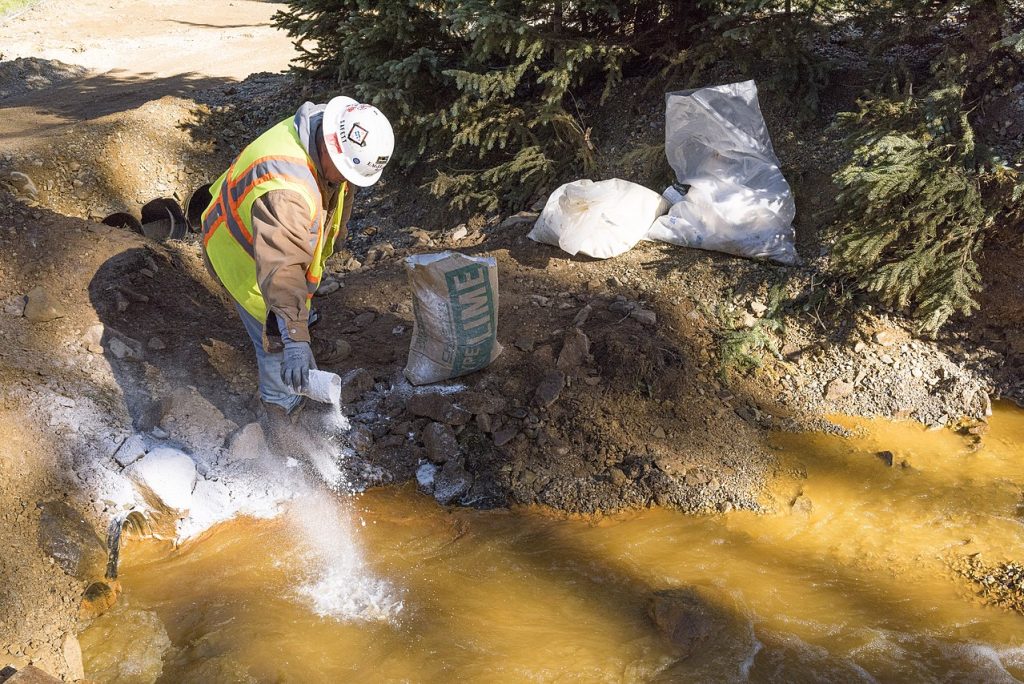 The Federal Government is under fire from three states, numerous individuals, and other entities awaiting payment for damages incurred in August 2015 when an EPA-led contractor crew doing excavation at the entrance to Gold King Mine in Silverton, Colorado accidentally allowed three million gallons of wastewater to spill out into the mine. Rivers in Colorado, Utah and New Mexico were inundated with polluted water that carried over 500 tons of metals mainly aluminum and iron.
The mine spill resulted in about $318 million in claims filed by farmers, rafting companies, homeowners and fishing guides impacted by the huge spill. Local, state and tribal government entities claimed even more costly losses, but the government is dragging its feet on paying for this damage, and people and agencies have grown impatient.
While the EPA did pay out millions to tribal, state and local governments for the cost of water tests and the response to the spill, that's about all that's been paid to date. In January 2017, the Obama Administration, which was in charge in August 2015 when the spill occurred, said it could not pay for the damages that resulted from the Gold King Mine spill citing sovereign immunity, which prohibits many lawsuits against the United States government. Now, this mess falls on the Trump Administration and acting EPA Chief, Andrew Wheeler.
According to EPA spokesperson, James Hewitt, the Environmental Protection Agency sent letters to 54 people who filed claims just this past June, and in those letters the EPA asked for more details and some clarification of previously received information regarding damages.
Tort Claims
Requests for compensation for the Gold King Mine Spill were filed under the Federal Tort Claims Act; under this act, people and businesses can request repayment for economic losses and injuries that resulted from negligence or wrongful action on the part of federal employees.
In addition to the tort claims, the following four environmental contamination lawsuits have been filed against the Environmental Protection Agency following the massive Gold King Mine spill: Utah $1.9 billion; New Mexico $130 million and the Navajo Nation $162 million. Approximately 12 residents of New Mexico have also filed suit seeking a combined amount of $120 million.
Cautiously Optimistic?
How long will the states and individuals have to wait for payment from the federal government? John Swartout, a policy adviser to Colorado Governor, John Hickenlooper, appears guardedly optimistic with this: He claims he has been "briefed by the EPA on the review and believes the agency is making progress…but it's slow going."
According to USNews.com John Flick and Tom Knopick own a fishing guide service and shop, Duranglers, in Durango, Colorado, which is about 50 miles downstream from where the spill took place, and they filed a claim of lost income when the river was shut down for days, causing them to lose retail and fishing guide sales. Flick said that had they gotten half of what they asked for, they would have been happy and could make a go of it again, but they have gotten absolutely nothing.