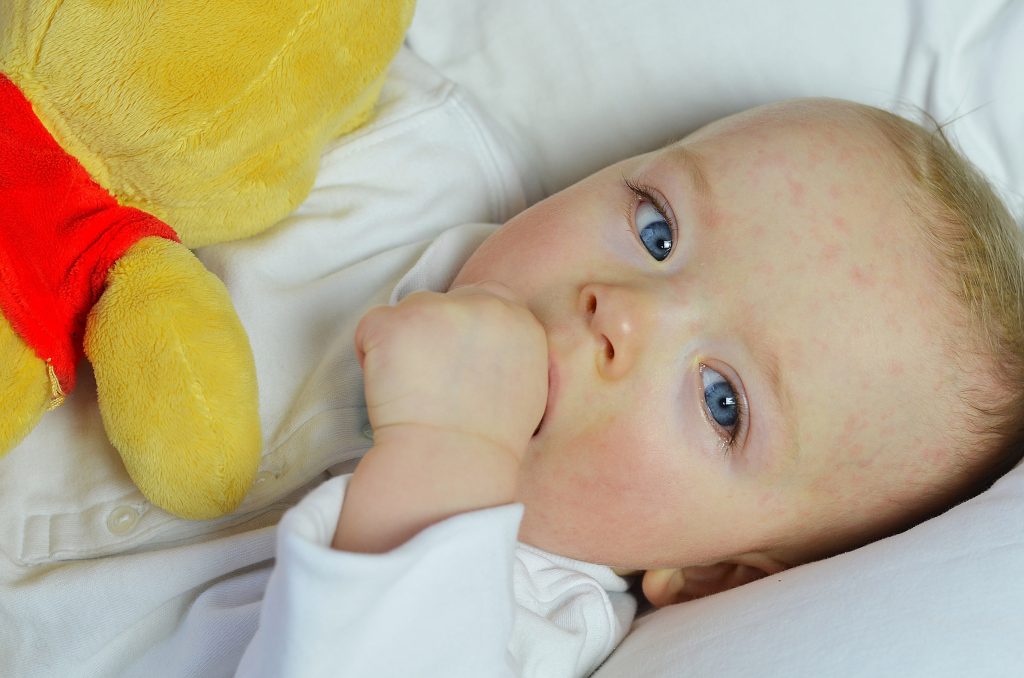 There's a lot of debate surrounding whether or not to vaccinate children, and with a recent rise in the number of unvaccinated children in the United States, there's been an increase in the risk of vaccine-preventable infectious disease outbreaks, according to researchers. Many parents are opposed to vaccinations and cite religious, philosophical, or societal beliefs for barring their children from what many consider to be life-saving vaccinations during infancy.

Recently, a federal judge in Rockland County, New York issued a temporary injunction barring 44 unvaccinated children from returning to school. Parents of unvaccinated children attending Green Meadow Waldorf School in Rockland County brought this suit challenging an exclusion order by the Rockland County Health Department barring unvaccinated children from attending schools where the vaccination rate is less than 95%. The exclusion order is part of the health department's efforts to slow a recent outbreak of the measles.
Arguments From Both Sides
The plaintiffs in the Rockland Country case argued that the exclusion order is too broad; they pointed out that the measles outbreak in Rockland Country was largely confined to Orthodox Jewish communities and that the exclusion order should not apply to schools like Green Meadow, where no measles cases have been reported. The County Attorney's office argues that it is because of the exclusion order that the measles has not spread to Green Meadow Waldorf School.

United States District Court for the Southern District of New York in White Plains Judge Vincent Briccetti sided with Rockland County officials and denied the parents' motion to allow their children to return to school. Judge Briccetti suggested the case should be brought in state court and did not schedule any additional hearings.

Measles was eradicated from the United States in 2000, and the measles outbreak in Rockland County, New York is one of the largest ever reported in the United States. The outbreak prompted New York legislators to introduce a bill, Senate Bill S4244 this month that would allow children 14 years and older to obtain vaccinations without prior parental consent.
Measles Outbreaks in U.S.
According to the Centers for Disease Control and Prevention (CDC), measles starts with fever, runny nose, cough, red eyes, and a sore throat, and then is followed by a rash that covers the whole body. It's highly contagious and spreads through coughing and sneezing. Also, according to the CDC, from January 1, 2019 to March 7, 2019, twelve states confirmed cases of the measles:
California
Colorado
Connecticut
Georgia
Illinois
Kentucky
New Hampshire
New Jersey
Oregon
Texas
Washington
The two main reasons that a measles outbreak will occur are:

An increase in the number of travelers who get measles abroad and bring it into the country
Spread of measles in communities with pockets of unvaccinated people
Inarguable Vaccine Facts
Regardless of your personal feelings on vaccines, the facts are clear. Before the measles vaccination program for children started in the early 1960's, an estimated 3 to 4 million people got measles each year in here in the U.S. Of these, approximately 500,000 cases were reported annually to the CDC.
Of the half of million cases reported to the CDC, 400 to 500 people died, 48,000 were hospitalized, and 1,000 developed encephalitis (swelling of the brain) from measles. Since then, widespread use of measles vaccine has led to a greater than 99% reduction in measles cases compared with time prior to the vaccine era.
Because measles is still common in other countries, unvaccinated people may get measles while abroad and bring the disease into the United States spreading it rapidly to others who are unvaccinated.