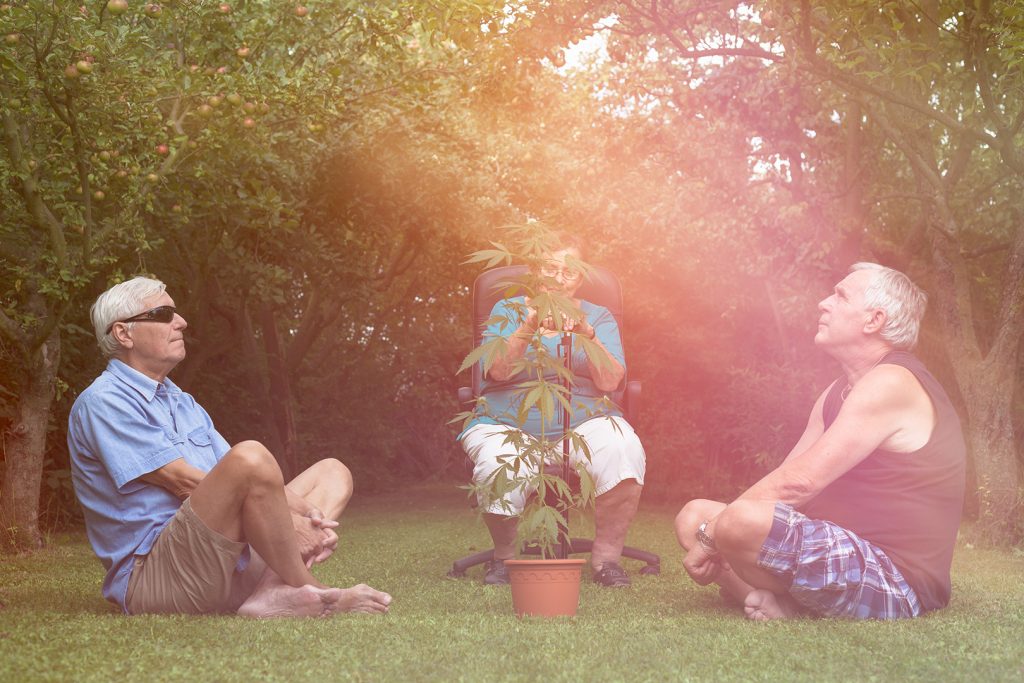 The New York Times reports four more states will vote on recreational or medical marijuana use this upcoming voting day. If the amendments are passed, Michigan, Missouri, North Dakota, and Utah will join 30 other states that have legalized the drug in some form. These four states are all proposing separate legislation that will affect marijuana laws in different ways.
Michigan – Recreational Use
Medical marijuana use has already been legal in Michigan for a decade, and this fall voters will determine if it will also be legal for recreational use. If the proposal is passed, individuals 21 years or older would legally be allowed to posses up to 71 grams of marijuana on their person. Amounts up to 238 grams of marijuana, or 12 plants, will be permitted within an owner's home. Individuals under 21 would not be permitted to possess or consume any marijuana, and smoking while driving would continue to be illegal.
The amendment defines six different categories of Michigan-licensed marijuana businesses: retailers, testing facilities, transporters, processors, microbusinesses, and growers. Legislators hope legalization of recreational marijuana will benefit communities through additional tax income. In addition to the existing six percent sales tax, recreational marijuana will be taxed an additional 10 percent. Public schools and roads would receive 70 percent of the money from this new tax, and the reset will go to the municipalities and counties that agree to host marijuana dispensaries.
Missouri – Restricted Medical Use
Three different measures are on the ballot for Missouri voters concerning marijuana legalization. All three offer increased access to medical marijuana for individuals suffering from conditions like cancer or epilepsy but differ in funding and taxation. The first is a constitutional amendment that would require a four percent tax on the retail sale of marijuana. Revenue from this tax would primarily fund care for veterans, while the rest would cover the state's cost of licensing marijuana businesses.
The second is another constitutional amendment that would require a 15 percent tax on the retail sale of marijuana. Under the amendment, marijuana cultivation facilities would impose a separate tax on marijuana flowers and leaves. All revenue from the tax would fund research for cancer and other diseases.
The third measure would amend state law rather than the state constitution. If either of the constitutional amendments pass, they would overrule state law, rendering this measure ineffectual. If passed and not overruled, the law would require only a two percent tax on marijuana retail sales. The revenue from this tax would be used for various services like early childhood education and drug rehabilitation.
North Dakota – Recreational Use
North Dakota's proposal on the fall ballot would legalize recreational marijuana use. No additional retail sales tax would be applied to marijuana sales and all limits on how much marijuana can be owned would be lifted. Although North Dakota is currently registering state dispensaries, no licensing system would be directly established by the proposal.
The proposal would also retroactively decriminalize marijuana for those who were 21 when the crime was committed. If it passes, 180,000 criminal records would be sealed or expunged of all nonviolent marijuana-related crimes. The vote arrives just two years after North Dakota voted to legalize medical marijuana use.
Utah – Restricted Medical Use
The Mormon Church's influence on Utah legislature has led to strict regulation concerning medical marijuana. If voters approve the amendment, it would be subject to revision following an agreement between the Church and Utah politicians. The proposal would not legalize marijuana smoking but would allow individuals with some illnesses to take the drug by other means like marijuana edibles, lotions or e-cigarette vapors.
Utah residents would still not be permitted to grow marijuana plants in their homes. Marijuana product sales would not be subject to state and local tax under this proposal. All marijuana growth and sale would be conducted by a private state dispensing operation.
The proposal follows 2018 Utah legislation that allowed doctors to prescribe marijuana to patients who are determined to have less than six months to live. If the proposal fails, state legislators will attempt to pass more acceptable marijuana laws by the end of 2018.