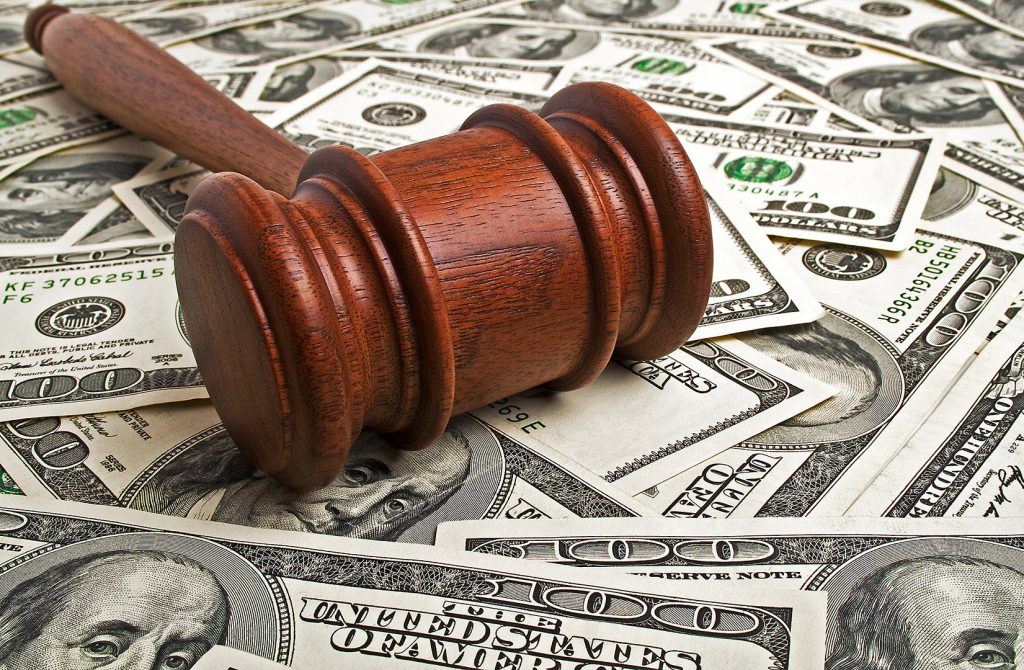 Most civil plaintiffs are not exactly wealthy. Those without much money are often more vulnerable to devastating accidents or to being exploited by unethical individuals or companies. And these clients, who could be depending on the compensation to which they are entitled, might need some help in making ends meet during the legal process – especially if they are unable to work and earn money.
This is where litigation financing comes in. Through litigation financing, plaintiffs can receive immediate access to much-needed capital, in exchange for which they pledge a certain amount of a future settlement or verdict award. This financing is provided by a third party uninvolved with the litigation.
However, these loans can be controversial, and they often exist in a kind of legal gray area, particularly in terms of their relationship to state and local usury laws. Now, a case out of Georgia will potentially make plaintiffs in need of litigation financing more vulnerable to predatory loans.
The Facts of the Case
The case, Cherokee Funding v. Ruth, involves a particularly unpleasant set of circumstances. The plaintiffs, Ronald Ruth and Kimberly Oglesby, were victims of auto accidents. They gave their personal injury lawyer limited power of attorney, and the attorney signed them up for a lawsuit loan.
Ruth received $8,000, while Oglesby received $400. But when the two received their settlements, Cherokee demanded $84,000 from Ruth and $1,000 from Oglesby. That equates to an annual interest rate of greater than 80 percent.
Ruth and Oglesby sued Cherokee as representatives of a class, arguing that those terms violated Georgia's usury laws. Under these laws, loans under $3,000 a year cannot have an interest rate exceeding 10 percent per year. According to the lawsuit, Cherokee's loans ran afoul of the state's Payday Lending Act and Industrial Loan Act.
Not Payday Loans
Last year, a state appeals court had ruled that Cherokee's loans did not violate the Payday Lending or Industrial Loan Acts. Specifically, the court determined that the financing instruments were really "investments" and not loans.
In October, the Georgia Supreme Court agreed. It held that the financing Ruth and Oglesby received was kosher under state law. The opinion, written by Associate Justice Keith Blackwell, focused on the fact that the plaintiffs were only obligated to re-pay the loans if their lawsuits were successful. And their financial obligations were limited to what they received in damages.
The litigation financing industry in Georgia applauded the decision, having argued that a decision in favor of the plaintiffs would have effectively eliminated the industry in the state, a claim that the plaintiffs strongly disputed.
State by State Rules
However, the Georgia ruling does not provide the final word on litigation financing. Instead, attorneys, plaintiffs and financing companies have to hash out a relationship under the rules and regulations of the states in which they are operating.
In Colorado, for example, the state Supreme Court ruled in 2015 that litigation financing qualified as loans under state law, a victory for the state attorney general's office. This meant that the loans were covered by the state's usury laws and consumer financing protections.
And in South Carolina, the state Department of Consumer Affairs made a similar decision, ruling that litigation financing needed to comply with state laws governing loans.
Meanwhile, in California, a court ruled that small loans – under $2,500 – could still be found to have "unconscionably" high interest rates, even though a law passed in the 80's removed interest rate caps on such loans.
The takeaways from these stories? It's vital that lawyers, especially those with connections to the legal financing industry and power of attorney for their clients, possess a crystal clear understanding of the laws in their states. Such an understanding could ensure that attorneys stay on the right side of the law and away from a hint of controversy.