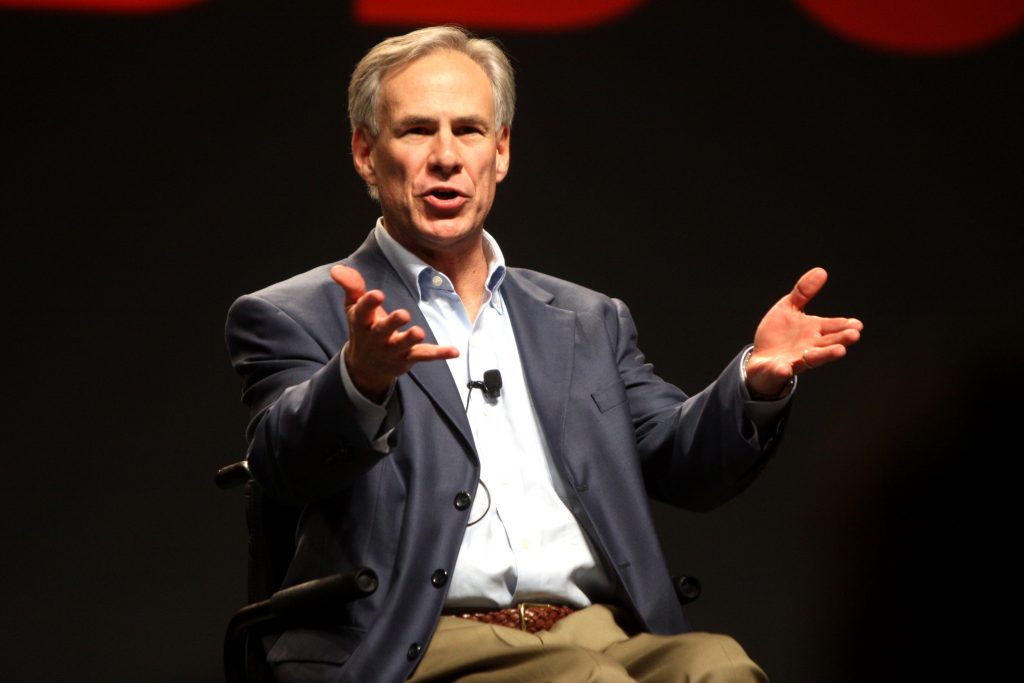 In response to the disturbing number of mass shootings in Texas recently, the state's republican Governor, Greg Abbott, said that he's had enough and took action: "I am tired of the dying in Texas. Too many Texans have lost their lives. The status quo in Texas is unacceptable and action is needed." According to an article in The Guardian, "As he was proclaiming that he'd had enough, nine new laws were coming into force – all of them signed by Abbott, all of them loosening gun controls."
Governor Abbott's plan for dealing with mass shootings comes from the playbook of the National Rifle Association (NRA), the pro-gun lobby that funds Republican politicians' campaigns to influence legislation. One of the NRA's key slogans is: "The only way to stop a bad guy with a gun is a good guy with a gun."
Texas Mass Shootings
In the last two years, Texas has seen some of the deadliest mass shootings in American history. Here are just a few of the most recent tragedies in the Lone Star State:
September 10, 2017 Plano, Texas 9 people killed in a domestic violence shooting
November 5, 2017 Sutherland Springs church shooting saw 27 killed in a religious hate crime
May 18, 2018 Santa Fe High School in Santa Fe saw 10 people killed in a school shooting
August 3, 2019 El Paso, Texas saw 22 people killed in a shooting inside a Wal-Mart and its surrounding area; 24 others were injured in this shooting
August 31, 2019 Odessa, Texas saw 7 people killed in a mass shooting at a shopping center and movie theater
Texas' New Gun Laws
Here are the nine new gun laws now in effect in Texas; these laws were passed in the 86th Texas legislature and went into effect one day after the Odessa shooting in which 7 people were killed.
SB 535: Has to do with the carrying of a handgun by a licensed holder on the premises of certain places of religious worship. This law clarifies the existing penal code to make it clear that places of worship are to be treated the same way as private property.
HB 1143: Relates to the transportation (or storage) of a handgun, other firearm, or ammunition by a licenses handgun holder in a school parking area. This law updates the Texas Education Code to prevent school districts from regulating the manner in which a licensed person's handgun, firearm, or ammunition is stored in their vehicle in a school parking lot.
HB 1387: Relates to the number of school marshals appointed to serve on a school campus (public or private school).
HB 121: Relates to the offense of trespass by certain people with handguns.
HB 302: Relates to the carrying, storage, or possession of a firearm or ammunition by certain people on residential or commercial property. This law actually prohibits lease agreements from restricting the possession of firearms by residents or their guests.
HB 1177: Relates to the carrying of a handgun during a state of disaster. This law states that people cannot be charged with a crime for carrying a gun without a license while evacuating a disaster area or while returning to that area. This law also provides disaster shelters the option to accommodate evacuees with firearms.
HB 1791: Relates to ability of licensed holders to carry handguns on property owned or leased by the government.
HB 2363: Relates to how foster parents may store firearms and ammunition in a foster home.
SB 741: Relates to restrictions on firearms and ammunition regarding property owners; prohibits restrictions on the lawful discharge of a firearm.