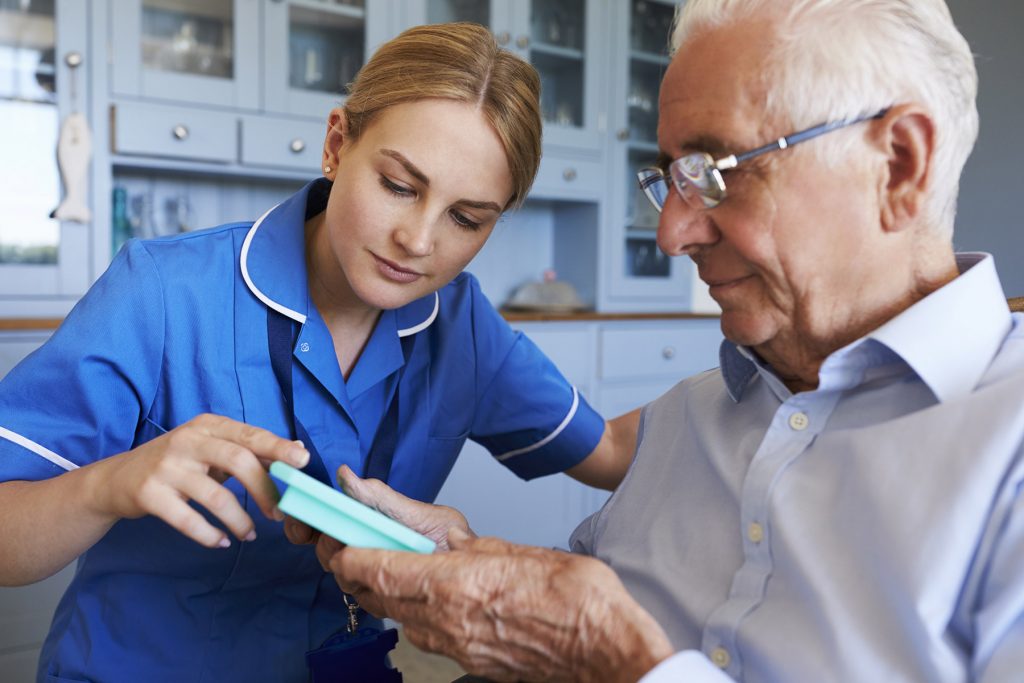 It can be a heart-wrenching decision to seek outside care for an aged loved one when the time comes that more care than you can provide as a family member is needed.
Choosing an assisted living facility or nursing home for your elderly family member is one of the most important decisions you will ever make. We'd like to think that the people we entrust with the care of our parent, grandparent, aunt, uncle, or spouse is highly trained, has many years of experience, and will do everything in their power to ensure our loved one is cared for in a kind, compassionate manner. Unfortunately, that is not always the case.
While there are thousands of nursing homes in the United States with competent, caring staff members who treat their residents and patients like family, there are bad apples in the nursing home industry that provide substandard, even negligent, abusive "care" to the elderly.
Elder Abuse Takes Many Forms
Elder abuse in nursing homes may take several ugly forms. Residents in assisted living facilities and patients in nursing homes may be abused physically, psychologically, emotionally, financially, and even sexually. Nursing home abuse can be egregious and obvious and show up as bruises, cuts, and broken bones as in cases of physical abuse, or it can be much more subtle and insidious showing less obvious signs including anxiety, fearfulness, and sleeplessness.
Nursing home residents may be sexually assaulted by staff members, or they may be psychologically abused and intimidated through words and nonverbal communication. Nursing home staff may punish patients by withholding care, food, and water, and abusive staff members may leave patients in soiled undergarments and bed linens. Abuse of the elderly may also involve the theft of the elderly's possessions, bank account information, credit cards, and personal belongings. There are countless ways our aged loved ones are preyed upon in nursing homes in this country, and this has been a problem for many decades.
Overmedication of the Aged
The aged are often overmedicated in nursing homes. In an effort to control their behavior and keep them sedated and easier to deal with, medications may be overprescribed and administered. This can lead to serious health concerns and even death. According to an article on the website npr.org, "Almost 300,000 nursing home residents are currently receiving antipsychotic drugs, usually to suppress the anxiety or aggression that can go with Alzheimer's disease and other dementia."
But sometimes these drugs are used for what is called "chemical restraint." Federal law prohibits the use of antipsychotics and other psychoactive drugs for the wrong reasons—to keep patients quiet and subdued. There has to be a documented medical need for the drugs, and being "difficult to deal with" is not a medical need. Studies show that of the 300,000 residents that take anti-psychotic drugs in this country, over half of those who receive these drugs lack medically accepted reasons for taking the medications. Just as alarming is the fact that over 17% of those receiving these drugs are being administered doses greater than the daily recommended dose, and 15,000 nursing home residents die every year after taking anti-psychotics.
In addition to making honest mistakes when prescribing and administering drugs in nursing homes, intentional overmedication of the aged is a real problem. Aggressive, emotional, or uncooperative patients demand a lot of attention, but some facilities lack the time and human resources to give these patients the attention they need. Nursing homes often resort to calming these patients with antipsychotics, tranquilizers, anti-anxiety medications, and other drugs. In nursing homes with adequate staffing, a caregiver would be able to work with a patient and slowly wean him off these drugs, but that rarely happens. Many nursing homes are understaffed, and virtually all nursing home staff members are underpaid and overworked.
If you fear your elderly loved one has suffered due to overmedication or some other form of nursing home abuse or neglect, you should take action immediately. You can remove your loved one from that facility and find a new home, you can report the facility to a state or county government agency that handles these concerns, and you can contact a nursing home abuse and neglect attorney.