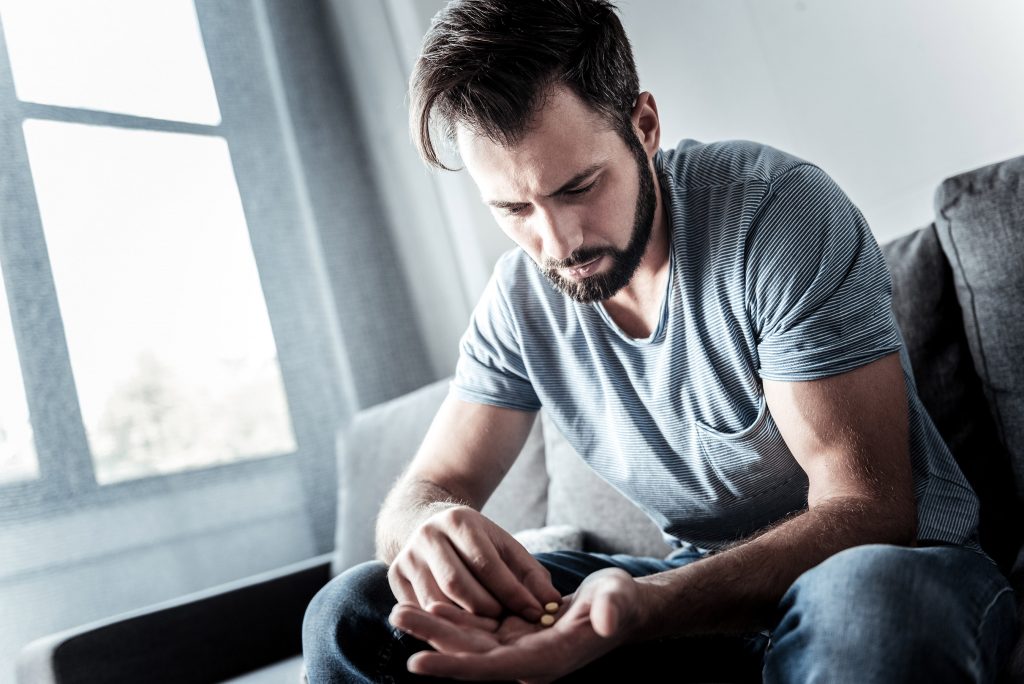 On Monday, Cleveland County, Oklahoma Judge Thad Balkman ordered pharmaceutical giant Johnson & Johnson to pay $572 million over a period of several years for its role in the opioid crisis that has ravaged the state, wreaked havoc on communities, and devastated families over the last several years. 
This landmark decision marks the end of the first state trial against big pharma holding a drug maker accountable for one of the country's worst health crises in American history. While reading his decision, Judge Balkman said that Johnson & Johnson, "engaged in false and misleading marketing of both their drugs and opioids generally…" Johnson & Johnson attorneys announced immediately following the verdict that they would be appealing the "flawed judgment."
Opioid Crisis in Numbers
There are few people in the country who have not been directly or indirectly impacted by the opioid epidemic in this country, and millions of people have lost at least one loved one to one of the many highly addictive opioids (or to heroin once an addict's pill supply runs out).
According to the Centers for Disease Control and Prevention (CDC), there were 70,237 drug overdose deaths in 2017, and 47,600 of those involved an opioid. In the years 1999-2017, over 702,000 people have died from a drug overdose in the United States, with these locations having the highest death rates due to drug overdose: West Virginia, Ohio, Kentucky, Pennsylvania, and Washington, D.C. Here's a number that puts the opioid epidemic into perspective clearly: 130 people die every single day in this country from an opioid overdose.
According to drugabuse.org, in Oklahoma, 388 people died in 2017 from an opioid overdose, and medical providers including doctors, dentists, and nurse practitioners wrote 88.1 opioid prescriptions for every 100 persons that year. Deaths involving synthetic opioids (mostly fentanyl) have been consistent since 2010 with 102 deaths reported in 2017, but deaths involving heroin have increased threefold since 2011 from 17 deaths to 61 deaths in 2017. Again, as pill supplies run out, those addicted often seek out a cheaper, more readily available substitute, and that substitute is heroin.
Setting the Stage for Future Trials?
Oklahoma is one of dozens of states suing big pharma for its role in the opioid addiction and overdose crisis permeating every city, town, and county in the United States. While the state of Oklahoma case is the first to reach trial, there is a federal trial scheduled in Ohio for fall of 2019 in which nearly 2000 cases have been rolled into one huge class action suit. Prior to Judge Balkman's decision, the state of Oklahoma had reached settlements with two other big drugmakers: Purdue Pharma, the maker of OxyContin settled for $270 million and Teva Pharmaceuticals, a maker of generic opioid drugs settled with the state for $85 million.
By the time the case went to trial, Oklahoma State Attorney General Mike Hunter had dropped most of the original complaints (fraud and unjust enrichment), and instead, the State focused on proving the drug giant had created a "public nuisance" and must pay for a comprehensive remediation plan to fix the damage the opioid manufacturer had caused over a period of several years. Johnson & Johnson has been accused of deceptively marketing its highly addictive opioid painkillers to medical professionals and patients, alike, and failed to inform us just how addictive and dangerous these drugs actually are.
Judge Balkman said that deceptive marketing does constitute a public nuisance in the state of Oklahoma and that Johnson & Johnson caused severe harm to Oklahomans. He further said the "nuisance has negatively impacted the entire state." 
In response to the public nuisance notion, a Johnson & Johnson lawyer said, "For over 100 years, public nuisance law has been limited to property disputes, where one misuses their property and causes harm to another. That is not what this case is about." 
Related News
American Legal News has previously reported on emotional testimony involving the death of a young football player due to opioids.
This is yet another in a string of product liability losses for Johnson & Johnson including a $775 million settlement in Xarelto litigation, a $120 million settlement in hip implant litigation, and a $72 million verdict in a case claiming that talcum powder caused a woman's ovarian cancer which turned out to be the first of many cases against J&J claiming that its talcum powder causes cancer.