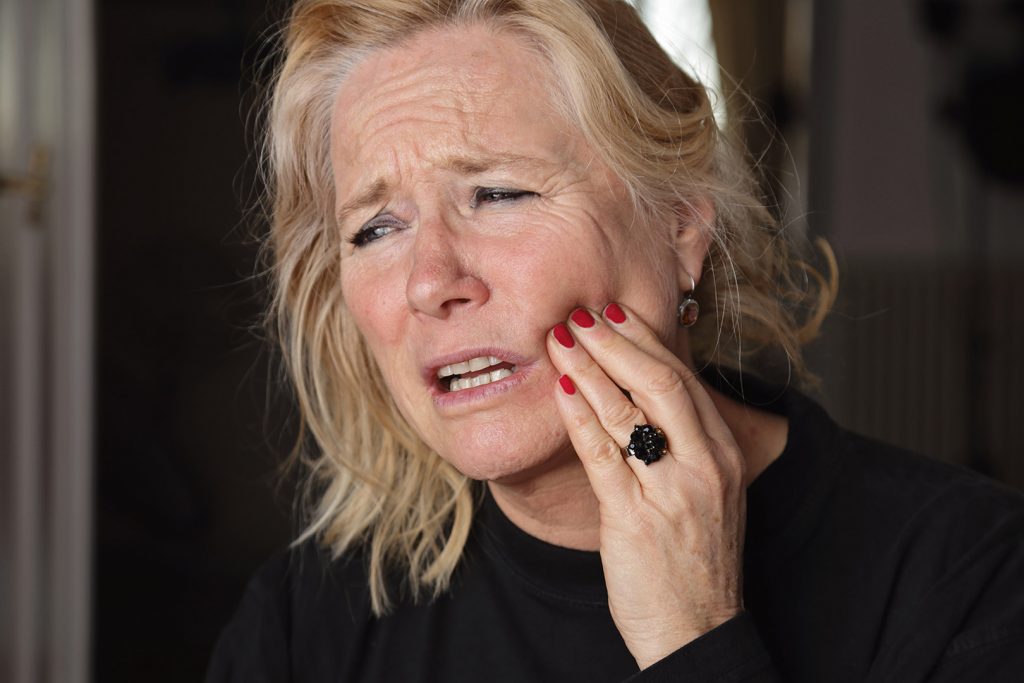 Republican Kentucky Governor Matt Bevin is retaliating by eliminating Medicaid dental care and vision services after losing a major court battle in June that vacated Trump's January, 2018 directive that would have made Kentucky the first state to require Medicaid recipients to work, perform community service, or undergo job training to receive Medicaid.
"The ruling by U.S. District Judge James Boasberg, in Washington, D.C., vacated Bevin's work permit program, and sent it back to CMS for further review, saying the agency failed to consider its impact on the health coverage of Medicaid enrollees," writes Deborah Yetter of the Louisville Courier Journal.
"Their lawsuit argued that insisting that people work a certain number of hours a month in order to receive Medicaid benefits…. is illegal because it runs counter to Medicaid's purpose — to ensure that low-income people have access to decent care," according a New York Times editorial on Sunday, July 8.
"The lawsuit also contended that such requirements would endanger the plaintiffs' health by depriving them of the only medical insurance they could afford," the Times wrote.
The 16 Kentuckians who recently won the Federal lawsuit challenging the legality of Medicaid work requirements include a law student with a rare heart condition, a mortician with diabetes, a mother of four with congenital hip dysplasia and a housekeeper with rheumatoid arthritis, the Times reported.
Dental and Vision Care Scrapped
Bevin was ready for the Obama-appointed judge's ruling on June 29.
He had signed an executive order earlier this year promising to slash the Obamacare expanded Medicaid roles if the work permit requirement decision came down on the side of the plaintiffs.
Instead, he cut dental and vision services, soliciting howls of protest among health law advocates and Democrats.
"Claiming the state's abrupt cuts to Medicaid dental and vision services are illegal, health law advocates have asked federal officials to reject the changes enacted July 1 by the administration of Gov. Matt Bevin, the Louisville Courier's Yetter writes.
"The cuts were made without sufficient public notice or a 30-day period of public comment required by federal law, three public interest law groups said in a letter to the Centers for Medicare and Medicaid Services (CMS), which oversees state Medicaid programs.
"Further, the cuts to dental, vision and also non-emergency medical transportation services appear to violate a June 29 court order striking down Bevin's plan to overhaul the state Medicaid program and add new rules including work requirements and premiums," the letter said.
The letter asks CMS to "act quickly" to reject the cuts because they "are causing great confusion and harm." Yetter writes.
A Dozen Other States
"Nearly a dozen other states are planning to put into effect programs like the one now blocked in Kentucky, the Times reports.
"The future of those initiatives is uncertain.
"As the Kentucky ruling makes plain, the arguments underpinning them are fatally flawed," The New York Times editorial board writes.
"For instance, proponents say that work requirements fulfill the edicts of Medicaid because gainful employment is key to healthy living — higher earnings have been tied to longer life spans, and unemployment to shorter ones.
"That correlation is valid, but backward:
The Times editorial board writes, "Health is a prerequisite to employment, not the other way around. Medical problems are a common cause of job loss among the poor, because low-wage jobs offer few accommodations or protections for workers who become suddenly or chronically ill.
"Likewise, the argument that work requirements will help contain costs and keep Medicaid afloat seems fair enough on its face.
"States across the country are facing real strain as they try to rein in health care costs in general, and cover their share of Medicaid expansion in particular," the Times concludes.
Enforcement is Expensive
Kentucky officials say requiring work permits would save the state $2.4 billion in the first five years, but nearly half of that savings would be spent ensuring that the state's million-plus Medicaid recipients comply with the new rules.
"Even the basic ideological argument for work requirements — that people should earn their government benefits — collapses under scrutiny. Numerous analyses have indicated that a clear majority of Medicaid recipients who can work already do work," the Times editorial concludes.
Seema Verma Blames Democrats
As expected, the Trump Administration is blaming the Democrats for soaring health insurance prices.
"Reports show that the high price plans on the individual market are unaffordable and are forcing unsubsidized middle class consumers to drop coverage," said Centers for Medicare and Medicaid Services Administrator Seema Verma.
It's obvious to Democrats that the instability caused by the Tax Cuts and Jobs Act of 2017, repealing the individual mandate that fines citizens who don't pay for health insurance, is what's causing healthcare premiums to spike.
Medicaid is an $11-billion-a-year program that provides health coverage to about 1.4 million Kentuckians, about 600,000 of them children.
The Federal government funds about 80 percent of Kentucky's Medicaid expenditures, which is why Trump is so eager to dump it.
Before Obamacare expanded the Medicaid program in Kentucky, only the disabled, blind and needy families with dependent children were covered by Medicaid, according to the Washington Post.
Given Bevin's cold-blooded policy aimed at the working poor, and Trump's promised coal jobs that have never materialized, Kentucky may be poised for a swing in parties during the midterms and in the 2020 Presidential election.