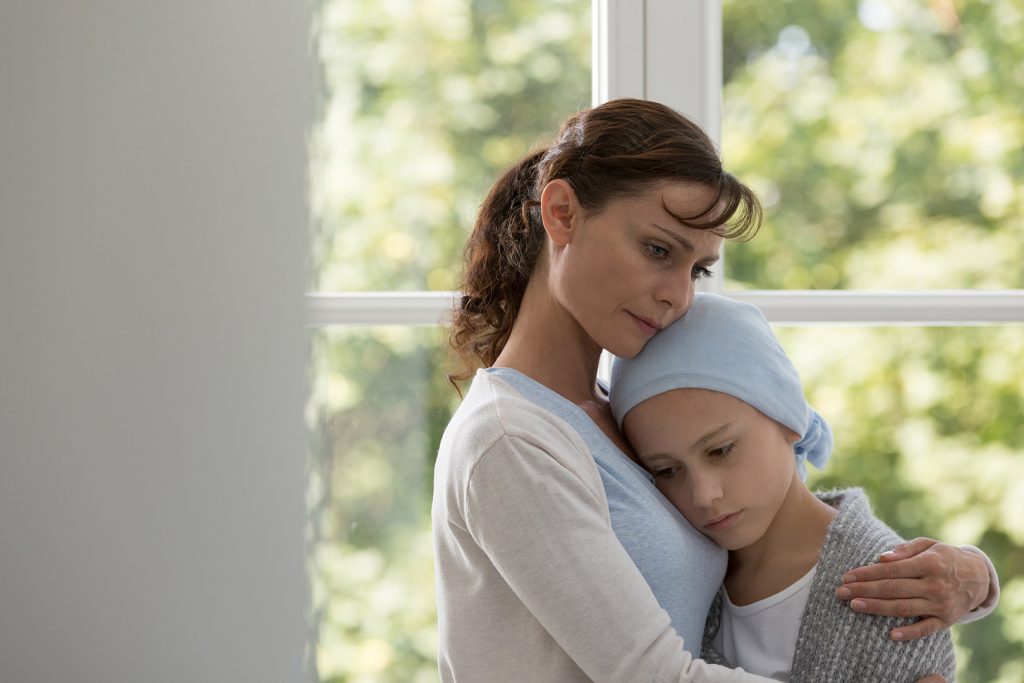 Children are getting sick and dying in a small county in Indiana, and some of the parents of those children are staunch Trump supporters who are now looking to their President to do something about what's causing an inordinately high number of childhood cancer deaths.

Johnson County has a population of less than 150,000, yet it is seeing a high rate of rare cancers in its children including Ewing's sarcoma (a rare bone cancer); glioblastoma (a malignant tumor of the brain or spinal cord); and acute lymphocytic leukemia (cancer of the blood and bone marrow). As more and more children became sick and died of rare types of cancer, parents began to take notice that something was not right.
Frightening Discovery in Their Own Backyard
According the National Cancer Institute, both the national and Indiana average for pediatric cancer is 18 cases per 100,000 children. In Johnson County, Indiana, the average was 21.7 cases of cancer per 100,000 children. Distraught parents desperate for answers joined together and founded "If It Was Your Child" to examine the pediatric cancer issue in their town. The group discovered at least 58 childhood cancer cases in Franklin since 2008.

Realizing that something had to be causing their children's cancers, they did some investigating, which led them to an old industrial site in Franklin that the federal government had ordered cleaned up decades ago. Recent tests have identified a carcinogenic plume spreading underground, releasing vapors into homes. Now, the very same families that voted overwhelmingly for Trump are looking to him and are making demands that go against one of his main political agendas: rolling back health and environmental regulations.
Fighting for Their Children
"If It Was Your Child" group members and supporters have called for a federal investigation by the Environmental Protection Agency's (EPA) Office of Inspector General into why Franklin's toxic plume of trichloroethylene (TCE) continues to be ignored as it seeps into the lives of so many vulnerable children who live in close proximity to the now defunct industrial site.

TCE is a colorless fluid with a light sweet odor and is used by the majority of the country's 65,000 dry cleaners; thousands of factories; and other facilities. It was used at the Franklin site many, many years ago. The group has said there has been "serious mismanagement" and delays at the site regarding cleanup, and they are tired of waiting for something to be done—tired of "begging," they said. The angry parents are speaking out against Trump's drive to weaken TCE restrictions.
Obama-Era Toxic Chemical Restrictions Upended
The Obama administration declared TCE "carcinogenic to humans by all routes of exposure" and sought to restrict two of its riskiest uses (as a stain remover and as a degreaser), and considered banning the chemical altogether. The Obama administration also moved to strengthen cleanup rules for hundreds of sites nationwide believed to be contaminated. However, in 2017, the Trump administration indefinitely postponed the proposed bans on TCE.
Plume of Contamination
The TCE contamination in Johnson County, Indiana was traced to the now-closed factory that discharged industrial wastewater into a municipal sewer for years. In June 2018, tests by an environmental group working with local parents, detected TCE in the air at two homes and in outdoor air near the site. The findings prompted additional testing, and one conducted found TCE levels of more than 250 times state limits in a sewer near the homes. In November 2018, the EPA identified a "plume of contamination" that stretched far beyond the site and into nearby homes. Clearly, the children of Johnson County, Indiana are being made sick by the contamination that's been seeping out from the former factory site for decades.