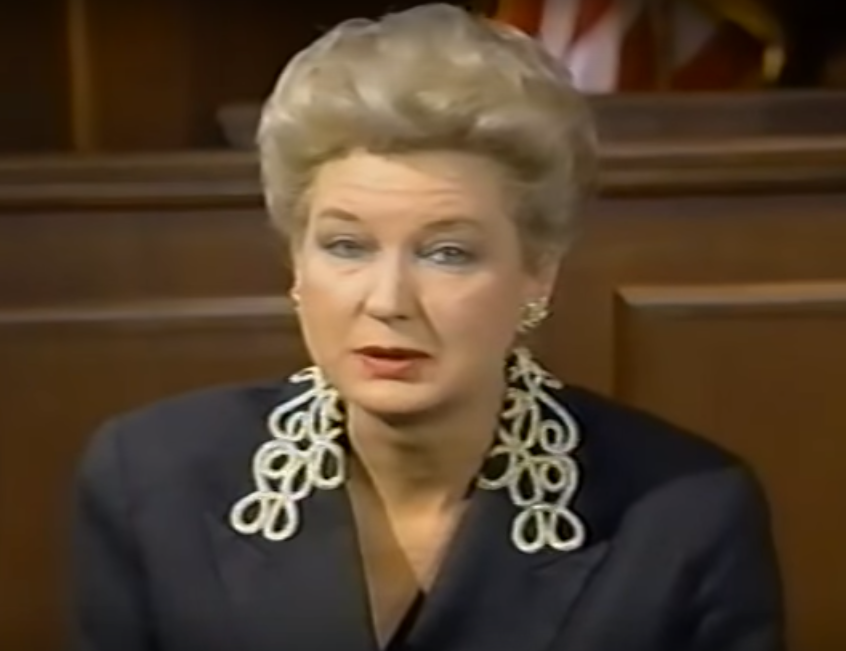 Few people realize that President Trump has an older sister, but you will likely be hearing her name quite a bit over the coming weeks. Maryanne Trump Barry was a federal appellate judge, but she resigned last week after learning that she was being investigated for judicial misconduct by committing tax fraud.
New York Times Article
The investigation into Mrs. Barry's conduct started with an article published in The New York Times in October of 2018. The article alleged that the Trump siblings (there are five total, including the President) committed tax fraud by setting up a shell company in order to pay a reduced tax rate on money received from their parents.

At the time the shell company was set up, the Trump children would have had to pay 55% of any monies received from their parents to the IRS. In using the shell company and a host of real estate schemes, however, they were able to pay just 5% to the government.

In addition to setting up a shell company, it was reported that the Trump siblings also undervalued the properties their father owned in order to lower the taxes they would be forced to pay once the siblings took over ownership of those properties. According to the New York Times, Maryanne Trump Barry saw a windfall of over $180 million from the sale of said properties.

During his election campaign, the President touted himself a self-made billionaire, but the New York Times article revealed that, in today's money, Donald Trump received more than $400 million from his father's estate over the course of his life. The President has claimed the allegations made in the article are "extremely inaccurate," and he has avoided both questioning and consequence related to the subject.
Maryanne Trump Barry Retires
While the President has been able to avoid the topic, the same cannot be said for his older sister, Maryanne. President Ronald Reagan appointed Maryanne Trump Barry to the federal district court bench in 1983. In 1999, President Bill Clinton promoted her to the United States Court of Appeals for the Third Circuit in Philadelphia, where she remained until recently.

After the New York Times published their article in October 2018, four separate individuals filed complaints against Judge Barry. As such, the Judicial Council opened an investigation into her tax practices in an effort to determine whether she committed judicial misconduct in joining her siblings in attempting to avoid paying gift or estate taxes.
Because Judge Barry retired once she was made aware of the probe, the investigation has ended. The Judicial Council does not investigate judges for judicial misconduct if they are no longer on the bench. According to the Judicial Counsel's ruling, Judge Barry's retirement "…rendered the charges and related issues moot." Additionally, Judge Barry will be able to collect her judicial salary, pension, and benefits for the rest of her life.