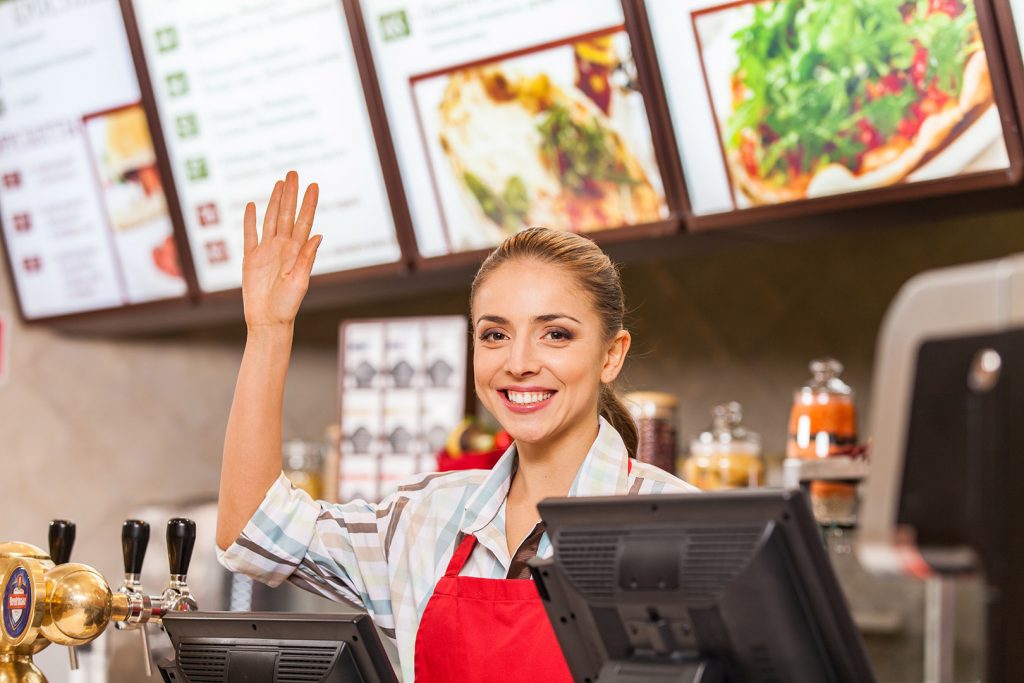 Massachusetts will be the third state in the country to raise the minimum wage to $15.00/hr., a result of a so-called "grand bargain" labor bill passed by the state legislature and signed by Governor Charlie Baker on June 28.
The law, "An Act Relative to Minimum Wage, Paid Family Medical Leave, and the Sales Tax Holiday," or HB 4640, represents an attempt to stave off a number of measures that would have been placed on the November ballot.
The Regular Minimum Wage
HB 4640 addresses four important areas of labor law: the regular minimum wage, the tipped minimum wage, holiday pay for retail workers and a paid family and medical leave program.
In 2014, the state passed a law raising the minimum wage to $11 an hour. HB4640 raises that to $15 an hour, phased in incrementally between 2019 and 2023. The annual increases will vary from 25 cents to $1.
A ballot initiative proposed by the group Raise Up Massachusetts would have also raised the minimum wage to $15. However, the incremental increase would have concluded in 2022 and would have included annual raises tied to inflation after that final year. HB4640 does not include any adjustments for inflation after 2023.
The Tipped Minimum Wage
HB4640 is significantly less generous to workers relying on tip-supplemented income than the proposed ballot initiative. The law passed by the Massachusetts legislature will increase the tipped minimum wage to $6.75 an hour, a significant increase from the current rate of $3.75 an hour.
The increase will be phased in at the rate of 60 cents per year from 2019 to 2023.
However, Raise Up Massachusetts' proposed ballot initiative would have increased the tipped minimum wage to $9 an hour, with a phase-in that would have ended in 2023. It also would have included inflation-adjusted raises after 2022. In addition, the group's proposed initiative would have gradually linked the tipped minimum wage to the regular minimum wage, equalizing them by 2026.
Paid Family and Medical Leave
Arguably the most important structural change implemented by HB4640 is the creation of a statewide paid family and medical leave program, Massachusetts' first.
The leave program will begin on January 1, 2021. Employees will be allowed to take up to 12 weeks of paid leave to care for a family member and up to 20 weeks to handle a personal medical issue.
The maximum weekly benefit for employees is $850, though each individual's weekly benefit will be "calculated as a percentage of the employee's average weekly wage," per a statement from the governor's office.
Again, however, HB4640 is less generous to employees than Raise Up's proposed ballot initiative. The ballot measure would have given employees 16 weeks of paid family leave and 20 weeks of paid medical leave. Under the initiative, the maximum weekly benefit for employees would have been $1,000.
The $800 million leave program will be paid for by a new payroll tax split between employers and employees.
Elimination of Time and a Half
However, HB4640 was a compromise measure, and some employees will take a hit as a result of its passage. Massachusetts had been only one of two states (the other is Rhode Island) to mandate time and a half pay on Sundays and holidays for hourly workers.
HB4640 eliminated that provision, phasing out time and a half pay over the next five years. That was not included in the proposed ballot initiatives that Raise Up had organized.
The Political and Policy Implications of HB4640
The Raise Up coalition announced that it would drop its ballot questions if Governor Baker signed HB4640. As noted above, he did. However, Raise Up did strongly criticize the measure for its treatment of employees relying on tips, and hinted that its future efforts might focus on this area.
The proposed ballot measures polled exceptionally well, and HB4640 passed the legislature easily – the Massachusetts house approved the bill 126-25, while the Senate passed it on a voice vote.
Governor Baker is a Republican elected in the GOP wave year of 2014. Though he's up for re-election in what projects to be tough year for Republicans and in one of the most progressive states in the country, Baker is considered a heavy favorite, as Democrats have struggled to recruit quality candidates to run against the popular incumbent governor. HB4640 is thus an important election year accomplishment for a moderate Republican looking to burnish his credentials with his heavily Democratic constituency.
For all the compromises, HB4640 represents a big win for Raise Up and a potential model for other progressive groups across the country seeking a minimum wage increase in their communities. In addition, Massachusetts retailers agreed not to bring an initiative to the November ballot that would have slashed the state sales tax and cost the government $1.2 billion in revenue.
More importantly, however, projections show that 840,000 Massachusetts workers – 25 percent of the state workforce – will get a raise. That includes 19 percent of all working parents in the state.