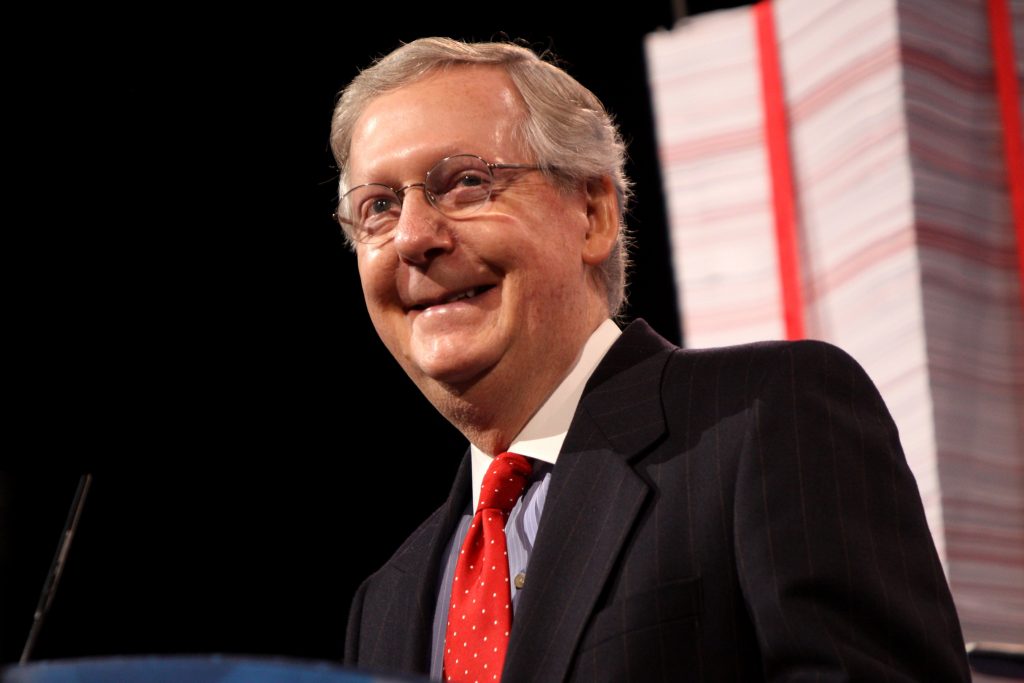 In his testimony before the House Intelligence Committee on July 24, Special Counsel Robert Mueller had the following exchange with Congressman Will Hurd, a Texas Republican:
Hurd: Is this — in your investigation, did you think this was a single attempt by the Russians to get involved in our election, or did you find evidence to suggest they'll try to do this again? 
Mueller: It wasn't a single attempt. They're doing it as we sit here, and they expect to do it during the next campaign. 
---
Mueller's testimony was short on theatrical, TV-friendly moments. But his response to questions from Congressman Hurd, a former CIA officer, was profoundly important. Mueller made clear that he believed Russia would continue to attempt to interfere in American elections moving forward.
And why not? Russia meddled in the 2016 election in an attempt to aid Donald Trump, and while reasonable people disagree on the effectiveness of those efforts, the Russians got what they wanted and have suffered few consequences as a result. 
With the 2020 presidential campaign beginning to spin up in earnest, Americans are being awakened to the reality that their election systems are intensely vulnerable to foreign interference, whether it comes from Russia or some other foreign actor. But while this would seem to call for a unified emergency response from the federal government, Senate Majority Leader Mitch McConnell (R-KY) has consistently blocked bi-partisan attempts to secure the electoral system ahead of the 2020 voting.
The Vulnerabilities in the American Election System
We tend to think of a presidential election as a single, national political campaign. In reality, however, the country does not have a single election system run out of Washington DC – instead, we have 50 discrete election systems run by the states. And drilling down even further, there are thousands of county clerks across the country who possess a tremendous amount of autonomy to make decisions affecting the counting of votes in their jurisdictions. The types of machines used to count ballots can vary even within a state, for example.
This means that if Russia (or any other country) wants to interfere with the 2020 elections, they won't have to do anything so dramatic as hack the United States. Instead, they can target their efforts at local officials who – quite understandably – are not equipped to perform counter-espionage against a foreign power. The CIA or the FBI might be able to fight off a Russian cyber attack – election officials in Philadelphia or Milwaukee or Denver are not.
These are not theoretical concerns. A report by the Senate Intelligence Committee found that in 2016, Russia probed the voting systems in all 50 states with an eye toward ascertaining the weaknesses of these systems. The heavily redacted report emphasizes that Russia did not alter vote totals during the 2016 election.
But while that possibility remains a concern moving forward, Russia wouldn't have to change any votes to throw an election into chaos. Instead, they could delete names from voter rolls in strategically targeted swing state cities and counties or take other steps that could undermine a precinct's ability to accurately count votes. For example, Democrats in battleground states like Pennsylvania, Michigan and Wisconsin depend on racking up huge margins in the cities of Philadelphia, Detroit and Milwaukee. Any uncertainty in those cities that depresses voter turnout would likely be lethal to the Democratic nominee's hopes in these states.
"Moscow Mitch"
Into this dangerous situation has stepped Senator Mitch McConnell, a man not known for prioritizing patriotism over partisanship.  McConnell's track record when it comes to Russian electoral interference is already checkered – in 2016, when the Obama Administration approached Congressional leaders about signing a letter warning the American people of Russia's meddling, McConnell refused and made clear he would regard any such letter as an attempt to sabotage the Republican nominee. 
Three years later, McConnell is still standing in the way of efforts to address Russian election interference. Senate Republicans – led by McConnell – have blocked consideration of a number of election security bills, including:
A bill, written by Mark Warner (D-VA), that would require campaigns to report any contact with foreign officials to federal authorities. Maine Republican Susan Collins, facing a tough re-election fight next year, has signed on to this bill.
Senator Amy Klobuchar (D-MN), a presidential candidate, wrote legislation requiring states to use paper ballots and providing those states with grants to improve security.
The Democratic majority in the House of Representatives has passed the For The People Act, which would dramatically reform the country's elections and provide states with federal money to improve the security of their elections.
A bi-partisan bill written by Senators Ron Wyden (D-OR) and Tom Cotton (R-AR) would provide additional layers of security for electronic devices belonging to Senators and their staffers.
McConnell's opposition to these bills earned him the sobriquet "Moscow Mitch" from angry Democrats. McConnell, who is famously dismissive of any criticism from Democrats or independent observers and generally does not display any emotions, lashed out on the floor of the Senate, defending his track record on Russia and criticizing the election security bills he has blocked as "partisan power grabs."
But as noted above, many of the bills in question are bi-partisan. And while reasonable people might disagree on the provisions in any specific bill, McConnell has generally blocked any consideration of the bills on the floor of Senate, not just their final passage.
McConnell's indignation notwithstanding, the issue isn't the Senate Majority Leader's loyalty or patriotism. Instead, the question is whether McConnell and the rest of the Republican Party are willing to take action against foreign interference that would likely redound to their benefit.