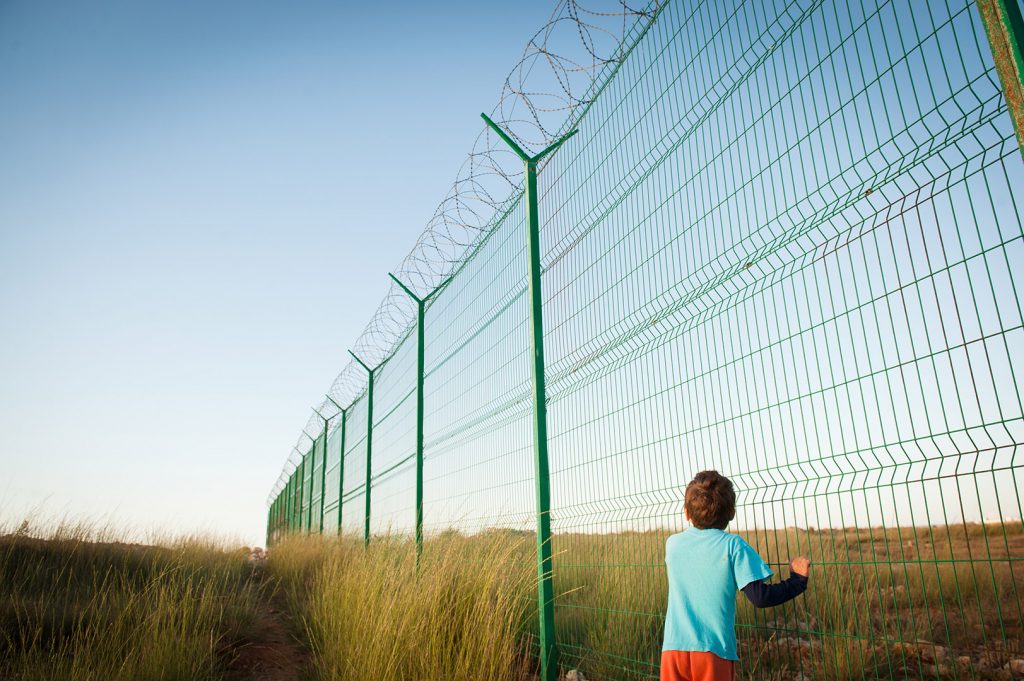 When the details and consequences of the Trump Administration's draconian family separation policy were reported this summer, Americans recoiled from the sight of children forcibly separated from their parents. Polls found that nearly two-thirds of respondents opposed these policies, a remarkable figure in such a polarized age – though a strong majority of Republicans supported the family separation policy.
What made such an impact on Americans of all stripes were the stories and images of families affected by the administration's policy. To see video of a child under the age of 10 re-united with his family after months of separation, and to see that child so emotionally devastated by the experience that he doesn't know how to react, is to be shaken by the consequences of the policies pursued in our names.
But that emotional trauma is not just observable – it has real, long-term effects on the children who experienced it. And a new lawsuit filed in federal court is seeking economic damages for the emotional distress these children have undergone.
Families Are Suing the Federal Government
The lawsuit, filed in early September, is a class action on behalf of more than 2,000 immigrant families. The action was filed in federal court in Massachusetts by attorneys representing three Guatemalan children now living in Westborough, Massachusetts.
Naming Attorney General Jeff Sessions, White House Chief of Staff John Kelly and other immigration agents and officials as defendants, the suit alleges that immigrant children forcibly separated from their families experienced intense, long-lasting psychological damage and now suffer from nightmares that show no signs of abating.
The attorneys are asking the court to establish a class that includes more than 2,000 children. Compensation from the case would go directly to victims and to the creation of a fund that would pay for mental health treatment for the affected children.
Lawsuit Alleges Cruel Behavior
The suit only identifies the three children by their initials: K.O., E.O and C.J. The lawyers allege that the three children suffered abuse and harassment at the hands of American immigration officials.
For example, the lawsuit says that agents woke up K.O, a nine-year-old girl, by yanking her ponytail. E.O, a 17-year-old boy, was repeatedly kicked in the back. And the suit details the heart-wrenching story of the family's separation, claiming that a Customs and Border Patrol agent physically pried K.O's hands off her mother and told the family that the parents would be deported and the children adopted by American families.
The family's lawyers say that the children had their due process rights violated, as they were not allowed to seek asylum.
Questionable Prospects
The Justice Department did not comment to any media organizations reporting on the lawsuit.
Generally speaking, suing the federal government for monetary damages is a tricky proposition, though it's not impossible. The doctrine of sovereign immunity ensures the federal government cannot be sued without its explicit consent, a carryover from English legal tradition prohibiting legal claims against the king.
However, in 1946 the Federal Tort Claims Act was signed into law by President Harry Truman. It provides private parties an avenue to pursue economic damages against federal departments and employees. It's a complicated law and victims don't always have a clear road to justice. Still, claims against the federal government have been successful in the decades since the FTCA was passed.
The lawsuit filed in Massachusetts is about a month old, so it's still far too early to determine if the claim will meet with success. However, the idea of separated immigrant families pursuing legal damages for intentional infliction of emotional distress is not novel, and in fact was proposed by Slate writer Heidi Lifeldman in a June 28 story.
These immigrant children are years away from seeing any potential economic damages, even if the suit moves forward and proves successful – both questionable propositions. However, lawsuits can also prove to be useful ways of forcing transparency into opaque organizations, as depositions and evidence discovery can answer disputed questions.
We're a long way from learning anything from the Massachusetts lawsuit. But it's worth monitoring, both for its potential to shed light on this shameful chapter in American history and for the possibility that immigrant children might finally see justice and gain access to crucial mental health resources.