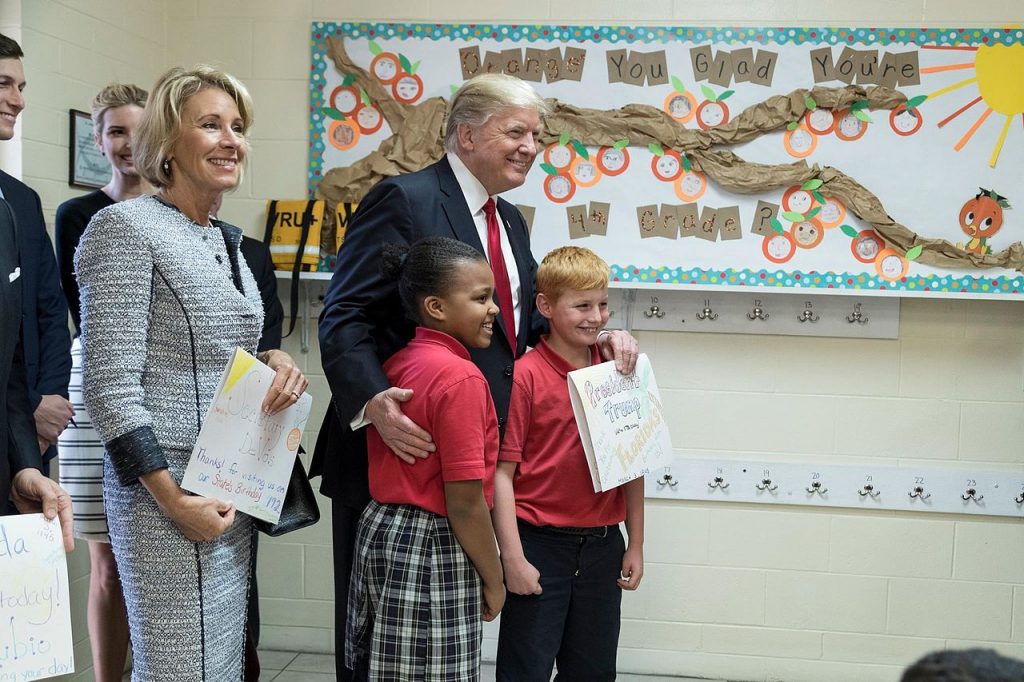 During the Barack Obama administration, the Department of Education proposed regulations giving certain students aid – including forgiveness of student loan debt – if they had been the victim of fraud from for-profit colleges.
The rules, proposed in the aftermath of the collapse of Corinthian Colleges and ITT Technical Institute, made it easier for students to rid themselves of burdensome student loan debt.
But a new presidential administration means new values, and Education Secretary Betsy DeVos announced new rules last month that would limit student borrowers' ability to access student loan forgiveness and other forms of aid even in the face of apparent fraud on the part of for-profit colleges.
The Obama-Era Proposals
For years, critics have alleged that for-profit colleges consistently exploit students, either through actual fraud or by tip-toeing up to the line of legality and offering students bad advice in order to coax them into enrolling.
These students could find themselves with tens of thousands of dollars in student loan debt and, often, with either a worthless degree or no degree at all. This debt wasn't just a burden for individual students – the accumulated weight of it was a serious drag on the economy as a whole.
In response, the Department of Education in 2016 proposed rules that would have cracked down on these colleges and given affected students more tools with which to access loan forgiveness.
DeVos' Proposal: Much Stricter Standards
But not long after taking over the Education Department, DeVos announced she was halting implementation of the so-called Borrower Defense to Repayment rule, arguing that the Obama-era proposal was too lenient for borrowers.
The Obama-era rule was fiercely opposed by for-profit colleges, some historically black universities and other schools, all of whom claimed that the rule was much too harsh and exposed them to frivolous claims from disgruntled students.
In late July, the Education Department announced its new proposed regulation, the result of months of consultation with the representatives of for-profit colleges and other stakeholders. The proposed rule would save $13 billion through making some important changes to the Obama-era proposal:
Borrowers will have to prove "deep financial distress," in the words of The New York Times, or will have to prove that their college had intentionally misled them
The new rule establishes a federal standard for defining "misrepresentation," requiring borrowers to prove reckless disregard for the truth
Applicants will be required to disclose sensitive personal information that could have affected their employability and salary potential, including drug use and other health concerns
There will be a 30-day comment period. If nothing goes awry, the rules will go into effect in July of 2019.
Friendliness to For-Profit Schools
This isn't the first time the DeVos Education Department has taken steps to limit students' ability to find forgiveness. In December of 2017, the Department announced that it would change the terms of loan forgiveness for applicants who had been defrauded by Corinthian Colleges. Where the Obama Administration had offered full debt relief for all students, the Trump Administration instituted a tiered structure, in which many students who were earning more money were eligible for only partial relief.
The Obama-era policy was far from perfect – a report from the DOE's inspector general found that the Obama Administration had not established an adequate infrastructure to handle forgiveness applications and said the process was somewhat chaotic.
However, DeVos and the administration have stocked the DOE with many veterans of the for-profit industry – those include senior counselor Robert Eitel and senior advisor on post-secondary education Diane Auer Jones, both of whom worked for Career Education Corporation. CEC operates for-profit colleges and reached a more than $10 million settlement with the State of New York over charges of inflating graduation and job placement rates.
In addition, DeVos has appointed as the head of the department's Student-Aid Enforcement Unit a former executive at DeVry University, whose parent company had agreed to pay more than $100 million to settle a federal lawsuit regarding its advertising practices.
And, of course, there's perhaps the ultimate link between the Trump Administration and fraudulent for-profit colleges: Trump University.