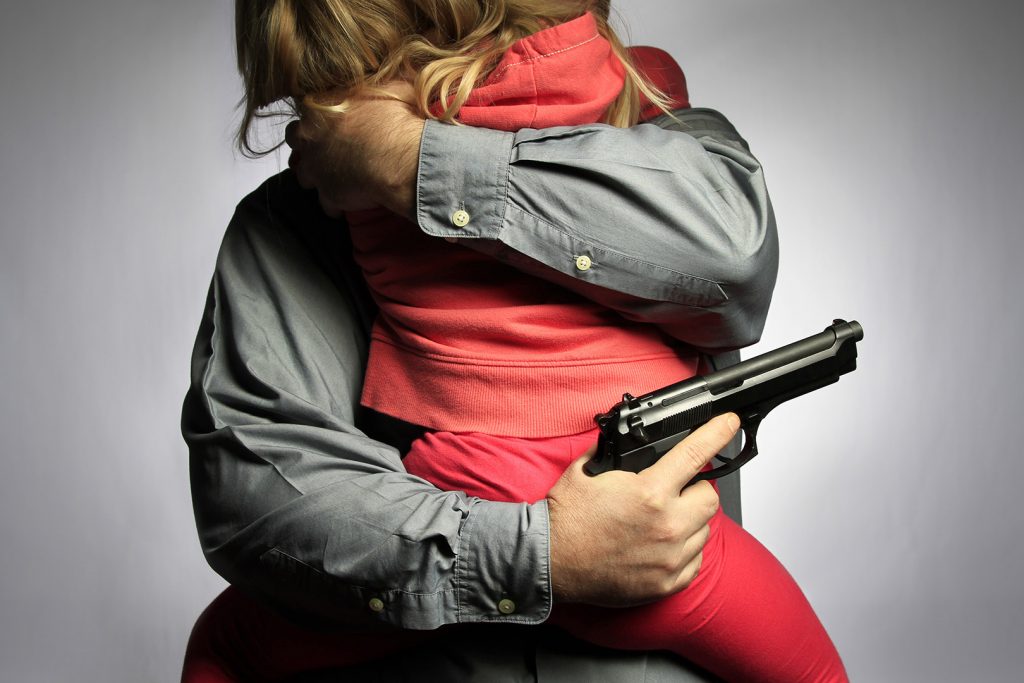 In 2013, and in response to the massacre at Sandy Hook Elementary School, New York passed the Safe Act, which tightened restrictions on assault rifles, closed various loopholes and toughened penalties for illegal gun ownership. After that, however, the Republican-controlled state Senate killed any further gun control legislation, stymieing additional attempts to increase firearms regulations in one of the nation's most reliably progressive states.  

However, the political environment changed dramatically in New York when Democrats seized the state Senate in November, giving the party total control of the state government for the first time in years.

New York Democrats wasted little time in using their new power to pass long-delayed legislation. In late February, Democratic Governor Andrew Cuomo signed into law a raft of gun control bills, the first gun safety legislation to be passed in New York since the 2013 Safe Act.
New York's New Red Flag Law
The most important and controversial of the laws is a so-called "red flag" law, which is designed to make it easier for law enforcement officials to seize guns from dangerous individuals.

Here's how New York's red flag law would work. School officials, law enforcement officers, district attorneys or even family members could petition a court to issue a protection order preventing an individual from purchasing or possessing a firearm. If a judge believes probable cause exists to find that the individual is a threat to themselves or to others, the judge can grant that petition.

The initial ruling results in a temporary extreme risk protection order. A hearing is then held within three to six days of that initial decision, at which the petitioner must present clear and convincing evidence that the individual in question is likely to engage in conduct that could result in harm to themselves or to others.

If the judge finds such evidence exists, he or she can issue a final extreme protection order. The individual then has to surrender any firearms to the police and any existing firearms license is suspended. The gun owner has the right to file an appeal through the state's appeals courts.

The party who filed the petition can file for renewal of the extreme protection order before it expires, which would prompt more hearings.

Proponents of red flag laws have said they are common sense ways of taking guns out of the hands of dangerous individuals, citing the numerous mass shooting incidents where a troubled person was allowed to maintain ownership of his firearms. Critics have said the laws often violate due process.
What Other Laws Did New York Pass?
In addition to the red flag law, New York passed a range of other restrictions, most on a straight party line vote.

The bills Governor Cuomo signed into law banned bump stocks, the devices that allow semi-automatic rifles to fire continuously with a single trigger pull (a federal ban on bump stocks will go into effect later this month).

In addition, gun dealers must wait 30 days to sell a gun to a buyer after initiating a background check and receiving no response. Previously, gun dealers could sell the weapon within three days of receiving no response.

The laws also ban schools from arming teachers or anyone other than law enforcement or school resource officers. In addition, state officials will be able to check the mental health records of anyone seeking a New York gun license who lives in another state.
Elections Have Consequences
If there's a larger lesson from New York's new gun control laws, it's the importance of state and local elections in determining the future of critical issues.

New York is a quintessential "blue state," a safe liberal stronghold that reliably votes for Democrats every four years with no drama. However, the state government in Albany has long been a source of frustration for progressives, as Democrats have repeatedly been stymied in their attempts to win full control.

Cuomo won the governor's mansion in 2010, and Democrats have controlled the State Assembly (the lower house of the New York legislature) since 1975. The Senate, however, had long been a bastion of Republican power. And since 2011, a group known as the Independent Democratic Conference – state senators elected as Democrats, but who conferenced with Republicans and supported GOP leadership in the chamber – has often thrown control of the Senate to Republicans in spite of apparent Democratic majorities. This allowed Senate Republicans to kill a range of progressive legislation that easily passed the Assembly.

That dynamic changed in 2018, when the IDC dissolved, and most of their members were defeated in primary challenges. In November, Democrats won 39 of the Senate's 63 seats, giving them a comfortable majority in the upper house.

Newly empowered Democrats moved quickly, and they passed the package of gun control laws in late January. Governor Cuomo signed them about a month later.

The internal power struggles of state legislatures can seem incredibly trivial and petty, and legislative elections rarely see heavy turnout. But New York illustrates just how important these small local elections can be.