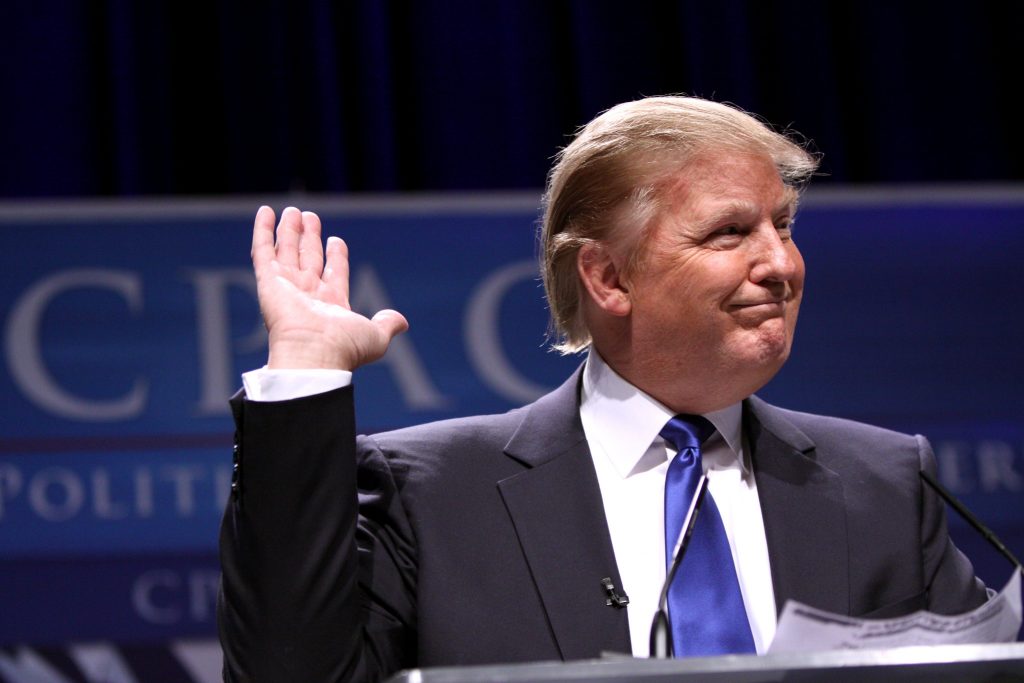 On July 8, police in New Jersey arrested money manager Jeffrey Epstein on charges of sex trafficking of minors, which could carry a potential sentence of up to 45 years in prison. It was a stunning turn of events for one of the nation's most notorious convicted sex offenders.
The arrest, a result of a joint effort between the FBI and New York police, has shaken the foundation of the powerful political and economic classes in Manhattan and Washington DC. Epstein wasn't just a financier obsessed with underage women – he was one of the richest and most powerful money managers in the nation, and his circle of famous "friends" extends all the way to the White House.
Epstein counted among his acquaintances both Donald Trump and Bill Clinton, and it is almost certain that the group of powerful people with whom he interacted socially includes famous names in a range of fields. This has raised the question of what Epstein knows about these people and what he might tell authorities about them.
Perhaps more importantly, it has raised questions about why Epstein was given such a merciful plea deal more than a decade ago when he was first charged with sexually assaulting underage girls. The prosecutor who agreed to that deal was Alexander Acosta, who now serves as Donald Trump's Secretary of Labor.
Who is Jeffrey Epstein?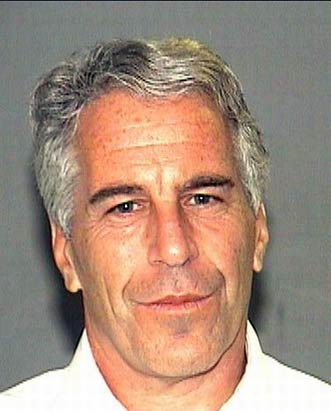 For a man of such wealth (he once owned the largest private residence in Manhattan), power and fame, Epstein and his business are shrouded in a surprising amount of mystery.
After a brief stint as a math teacher at a private school in which Attorney General William Barr's father was the principal, Epstein got his start at the now-defunct firm of Bear Stearns. In the early 80's, he started his own firm and became known as the man who managed money for some of the richest clients in the world.
And yet Epstein has long been known as a deeply mysterious figure. His actual client list was a closely held secret, and he never released specific information about his investment strategies or philosophies. Even those close to him wondered about the details of his business, as Epstein wasn't known to possess the burning work ethic common to successful Wall Street financiers.
Whatever the secrets of Epstein's success, he managed to assemble an impressive "collection" of powerful friends, including Trump and Clinton. Epstein established himself as a major philanthropist, at one point flying Clinton and the actors Kevin Spacey and Chris Tucker to Africa to tour AIDS prevention and treatment facilities.
Epstein's First Brush with the Law
Epstein's July arrest was not the first time his predilections made headlines. Starting in 2005, Epstein became entangled in charges that he had repeatedly assaulted underage girls in south Florida, where he has a mansion.
Julie K. Brown at The Miami Herald examined court records and other documents from the time period and painted an astonishing portrait of a relentless predator. According to the records, Epstein paid girls to come to his mansion and give him massages, during which he would subject them to sexual acts. He then offered the girls money to find him even more victims – Brown was able to identify 80 women Epstein had assaulted.
The FBI was prepared to go to court with a sex crimes indictment that could have put Epstein away for life. Instead, his lawyers forged a plea agreement with Alexander Acosta, the US attorney in Miami – 13 months, served in Palm Beach county jail, much of it on work release.
The details of the agreement and Epstein's crimes, only made public as a result of Brown's diligent journalism, shocked observers. Epstein was able to afford an expensive legal team who relentlessly attacked Epstein's victims in an effort to keep them quiet. That legal team included Alan Dershowitz, famous for his work in the OJ Simpson trial, and Kenneth Starr, who made his name investigating Bill Clinton in the 90's.
What is Epstein Charged with Today?
Officials in New York are confident that their current case does not run afoul of the Constitution's double jeopardy protections. Prosecutors allege that the crimes they are accusing Epstein of are new and include new victims, which mean they are not covered by Epstein's 2008 plea deal.
The indictment filed in New York federal court alleges that Epstein brought underage girls – some as young as 14 – back to his home in Manhattan and knew they were below the age of consent. Epstein allegedly conspired with associates, who contacted the girls and often arranged their travel schedules.
The sex trafficking and sex trafficking conspiracy charges could carry a maximum sentence of 45 years in prison. However, there remains the possibility that Epstein could provide information on some of his powerful "friends" in exchange for a lighter sentence.
Jeffrey Epstein's Connections to Donald Trump
Epstein's friendships were bi-partisan in nature, and observers have made clear that they expect any fallout from the case to strike on both sides of the aisle. Still, attention has naturally turned to Epstein's relationship with Donald Trump.
In 2002, Trump told New York magazine that Epstein was a "terrific guy." He also said, "It is even said he likes beautiful women as much as I do, and many of them are on the younger side."
We also know that Epstein was a regular visitor at Trump's Mar-A-Lago resort in Florida. NBC recently released a video of Trump and Epstein at one of the Mar-A-Lago parties in 1992.
At another party in 1992, Trump and Epstein were the only male attendees at a party at Mar-A-Lago with more than two dozen women who were flown in for a "Calendar Girl" competition that Trump had requested according to a report in the New York Times.
It is also noteworthy that during the 2016 campaign Trump was sued by a woman who alleged that Trump raped her in Epstein's apartment when she was 13. The woman later dropped the lawsuit "because, her lawyer said, she was intimidated by death threats."
The President has tried to distance himself from Epstein since the latter's most recent arrest, telling reporters that he had a "falling out" with Epstein and denying that he was ever close with Epstein. Trump said, "I was not a fan of his. That I can tell you."
Trump has continued to defend Acosta, his Secretary of Labor. Acosta, for his part, has defended the non-prosecution agreement he signed a decade ago, saying that it "put the world on notice" that Epstein was a "sexual predator."
Bill Barr Recuses and then Un-Recuses Himself from the Epstein Prosecution
Two days ago, Attorney General William Barr publicly announced that he was recused from the Epstein case due to the legal conflict from his connection to the law firm that represented Epstein in the earlier case in which Acosta agreed to a non-prosecution agreement. Yesterday, one day later, Barr reversed his decision when the DOJ leaked, through an unnamed attorney, that Barr would not be recused from the Epstein prosecution after all.
Notably, Barr's connection with Epstein goes beyond the law firm that previously represented Epstein. According to Raw Story, "Barr's father also hired Epstein to teach at the private Dalton school, despite him not having a college degree."
Trump May Be Worried that Epstein will Flip
In light of the multiple connections involving Trump and Epstein – especially those involving the Calendar Girl party at Mar-A-Lago and Trump's alleged rape of a 13 year old girl at Epstein's New York City apartment – Trump may be concerned that the prosecutors will pressure Epstein to flip and turn state's evidence against Trump. Epstein faces the potential of ending his life in prison and his only hope for a reduced sentence may be to provide incriminating evidence about Trump or others.
The potential that prosecutors might pressure Epstein to testify against Trump makes Barr's decision to un-recuse himself particularly noteworthy since Barr has a history of misleading statements (such as with his "summary" of the Mueller Report) that were made with the obvious purpose of attempting to protect Trump.