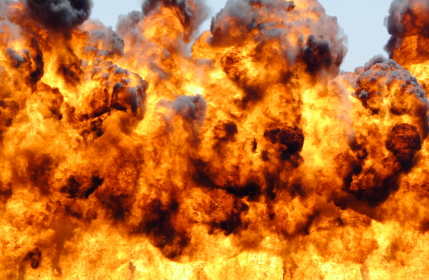 Last month, a state appeals court upheld a jury award of nearly $20 million for a man who was severely burned in a natural gas explosion approximately five years ago in San Gabriel.
The plaintiff, Pengxuan "Dean" Diao, was subleasing a converted garage when a Gas Co. employee opened a natural gas valve that activated a gas line that was running to the garage. Diao, unaware that the garage had filled up with 300 cubic feet of natural gas then woke up and lit a cigarette.
Mr. Diao sustained catastrophic injuries that included second and third degree burns over nearly 20 percent of his body. After a two-week hospitalization and multiple surgeries, Mr. Diao was diagnosed with a traumatic brain injury.
Though SoCalGas admitted fault, they sought to impose partial liability on the property owners. SoCalGas also challenged the nature and extent of the plaintiff's injuries, stating to the jury that Mr. Diao should only be awarded $1.4 million.
The jury disagreed, finding SoCalGas negligent and awarded Mr. Diao $17,000,000 for past and future pain and suffering, $2,129,718 for past and future medical expenses, and $657,100 for past and future loss of earnings. This is believed to be the largest personal injury jury verdict in history against SoCalGas.
On the appeal, it was contended that the trial court improperly included evidence at trial of Diao's brain injury and was unable to properly demonstrate the gas leak or subsequent explosion and fire had caused the injury. SoCalGas argued that the damages were punitive, excessive and based on passion and prejudice.
The appeal was filed in the California Court of Appeal's Second District. Boyle, Ravipudi and Robert Glassman of Panish Shea and Boyle LLP as well as Martin N. Buchanan represented Mr. Diao.
Paul J. Loh and Jason H. Wilson of Willenken Wilson Loh & Delgado as well as Julian W. Poon and Lauren M. Blas of Gibson, Dunn & Crutcher, represented the utility on appeal.