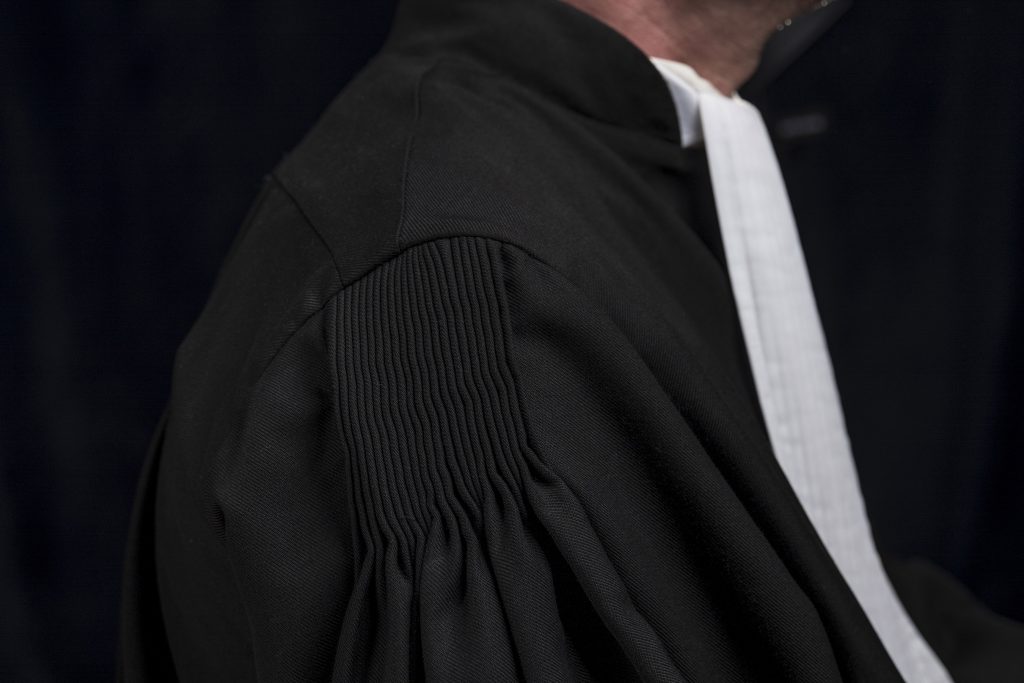 At a time when New York State is tightening the "double-jeopardy loophole" so Trump loyalists expecting a pardon—most notably Paul Manafort—can still be prosecuted in state court, The US Supreme Court demonstrated political impartiality in a recent 7-2 decision, Gamble v. United States , affirming the right to try an individual twice, both in Federal and state courts.
The Fifth Amendment's Double Jeopardy Clause provides that no person shall "be subject for the same offense to be twice put in jeopardy of life or limb."
Split the Atom of Sovereignty
Samuel J. Alito, who wrote Gamble's majority opinion, said the Constitution "split the atom of sovereignty between states and the federal government, giving each the power to punish crimes.
"A crime against two sovereigns constitutes two offences (sic) because each sovereign has an interest to vindicate," Alito wrote, using the British spelling for "offenses".
Justices Ginsberg and Gorsuch shunned Alito's argument.
"Federalism should be a double security for the rights of people," RGB wrote.
The separate sovereigns doctrine "scarcely shores up people's rights. Instead, it invokes federalism to withhold liberty."
Gorsuch concurred, stating "today's Court invokes federalism not to protect individual liberty but to threaten it, allowing two governments to achieve together an objective denied to each."
Prosecuted in New York After a Pardon
With the age-old "separate sovereigns" doctrine firmly in place, despite libertarian arguments, foremost that of RBG, who says the long-standing precedent isn't worth the liberty it breaches, New York may pursue prosecution, not only of Paul Manafort but multiple others implicated in Mueller's probe.
"In March, Manhattan District Attorney Cyrus Vance charged Manafort, the president's former campaign manager, with more than a dozen state felonies, including mortgage fraud, Amy Howe writes in the SCOTUS Blog.
She notes "the charges came after Manafort had been sentenced in federal court to more than seven years in prison; the state charges are intended to ensure that Manafort would still face prison time even if Trump eventually pardons him for the federal crimes."
A Broken Headlight, Gun Charge and Marijuana 
Howe recounts the details of the case before the Court that has nothing to do with Paul Manafort and everything to do with an Alabama's man's liberties.
Howe writes that Gamble's legal nightmare began in 2015 when he was pulled over by police for a broken headlight.
"The police officer smelled marijuana and searched Gamble's car, where he found two bags of marijuana, a digital scale and a handgun," Howe writes.
"Alabama charged Gamble with violating state drug laws; both the state and the federal government also charged him with being a felon in possession of a firearm.
A state court in Alabama sentenced Gamble to one year in prison."
"Gamble argued that prosecuting him in federal court after the state had charged him would violate the double jeopardy clause.
"The trial court rejected his claim, explaining that it had to follow the separate sovereigns doctrine unless and until the Supreme Court overruled it.
"The trial court sentenced Gamble to nearly four years in federal prison, followed by a year of supervised release," Howe reports.
"The U.S. Court of Appeals for the 11th Circuit [with jurisdiction over Alabama as well as Georgia and Florida] also upheld the district court's ruling, denying Gamble his freedom.
"Gamble asked the Supreme Court to weight in," Howe writes.
"The justices considered his case at 11 consecutive conferences before agreeing to do so," she concludes.
Fertile Ground for New York Prosecutors
With the separate sovereigns doctrine now firmly established, New York state officials, who have been closely watching the case, are ready to do battle with President Donald Trump or his successors, Politico's Josh Gerstein and Natasha Bertrand write.
"….The complex result in Manafort's case left fertile ground for New York prosecutors, who jumped into the breach in March with a 16-count indictment charging the longtime lobbyist and political consultant with mortgage fraud, falsifying business records and other crimes," Politico reports.
"The offenses seemed to partially overlap with crimes Manafort was charged with in federal court in Virginia," Politico concludes.
"Trump has already shown a willingness to wield the pardon power brusquely, pardoning Joe Arpaio for federal contempt of court and I. Lewis Libby for obstruction of justice, perjury and false statements," David A. Graham writes in the Atlantic.
"In both cases, the president circumvented the standard Justice Department pardon process."
New York Passes Double Jeopardy Changes in Shot at Trump
Relishing the thought of interviewing the many players named in the Mueller probe, New York State's legislature moved in May to close a loophole in the states' double jeopardy law, Andrew Bare writes in American Legal News.
Bare notes "under New York State law, state prosecutors are not allowed to bring charges against individuals who have received a Presidential pardon based on the same set of facts.
"This prompted state officials, led by Attorney General Letitia James, to push for a new law closing the Double Jeopardy loophole," Bare writes.
James is the successor to trail-blazing former Attorney General Eric Schneiderman–who warned before he resigned last year amid charges of domestic abuse– that Trump may be considering issuing pardons that might obstruct criminal investigations.
Bare says the new law, is "targeted squarely at those who have received a presidential pardon for a federal crime while also allegedly breaking state laws in the process.