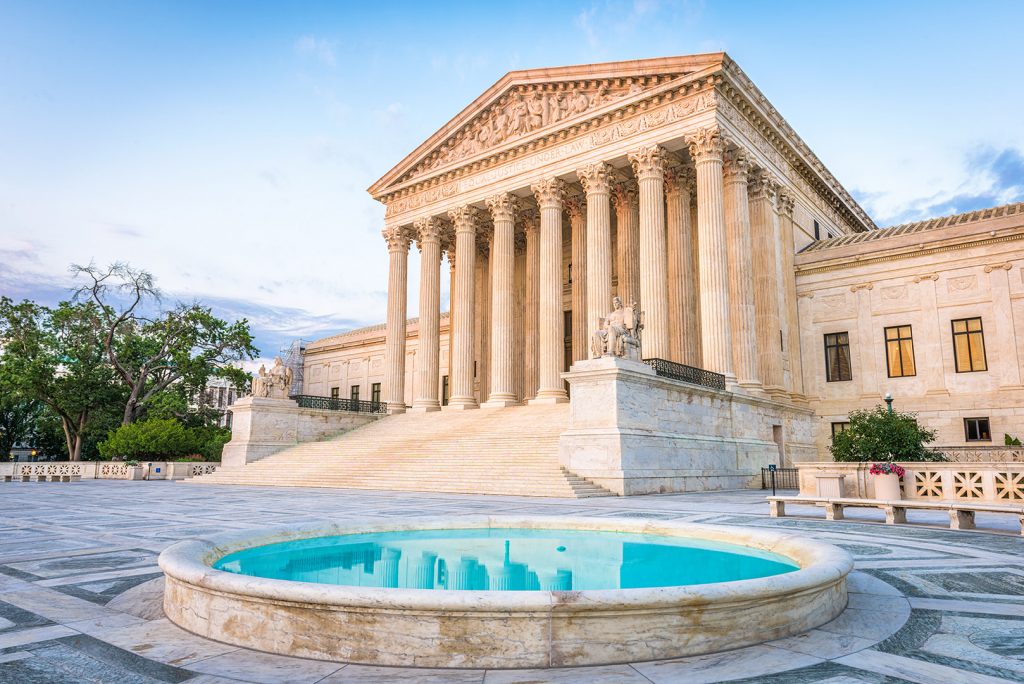 The Supreme Court has ruled that the United States Constitution's ban on excessive fines and property seizures in criminal prosecutions applies to state government as well as federal government.

All nine Supreme Court justices ruled in favor of Tyson Timbs, an Indiana man who argued that police violated his Constitutional rights when they seized his Land Rover vehicle after a heroin conviction. The 2012 SUV was taken in a process called "civil asset forfeiture" that allows law enforcement to seize and keep property that's involved in a crime.

In this case, the Land Rover was being driven at the time Timbs was arrested. Judge Ruth Bader Ginsburg wrote the decision and said, "For good reason, the protection against excessive fines has been a constant shield throughout Anglo-American history. Exorbitant tolls undermine other constitutional liberties."
Excessive Fines and Property Seizure is Unconstitutional, Court Says
Civil liberties activists and some U.S. senators have long argued that seizing money and property of people convicted of a crime must stop; Senator Kamala Harris of California, who recently announced she was running for President of the United States in 2020, said on Twitter, "Like our broken cash bail system, excessive fines and confiscation of property lead to the criminalization of poverty."

The U.S. cash bail system often sets bail too high for those who are indigent or living at the poverty level. In courtrooms across the United States, judges are given bail schedules, and judges use those guidelines to determine the amount of bond for misdemeanors and felonies. Judges rarely, if ever, stray from the bond amounts suggested in the schedules, and when they adhere so strictly to those numbers, arrestees are not given any type of individual consideration on what bail amounts are assigned.

In a similar fashion, by assessing excessive fines and seizing property, those convicted of even minor crimes may be stripped of all their money and property, leaving them penniless and in a situation where they may have to commit another crime to survive and support their family.
Specifics of Timbs' Case
Timbs pleaded guilty to one count of dealing in controlled substances and one count of conspiracy to commit theft in 2015 after selling four grams of heroin to undercover police officers for $385 in Marion, Indiana in two separate transactions that occurred in 2013. He was sentenced to one year of home detention and five years of probation; law enforcement authorities seized his 2012 Land Rover LR2, which he had used to purchase, transport, and sell the heroin. Timbs may not be able to get his car back following the Supreme Court ruling on February 20.

Timbs argued that the seizure of his SUV constituted an excessive fine because he had dealt drugs only twice, was convicted of only one offense of dealing drugs, and the maximum fine for the offense was $10,000, an amount that is much less than the vehicle's value.

In 2017, the Indiana Supreme Court reversed an Indiana state judge's 2015 ruling in his favor, and Timbs then appealed to the U.S. Supreme Court. The case will now return to Indiana courts to determine whether the seizure was excessive.

The Supreme Court has held that some parts of the Bill of Rights apply to the states, in addition to the federal government, including the Eighth Amendment ban on cruel and unusual punishment (excessive fines and property seizure are included in this clause).