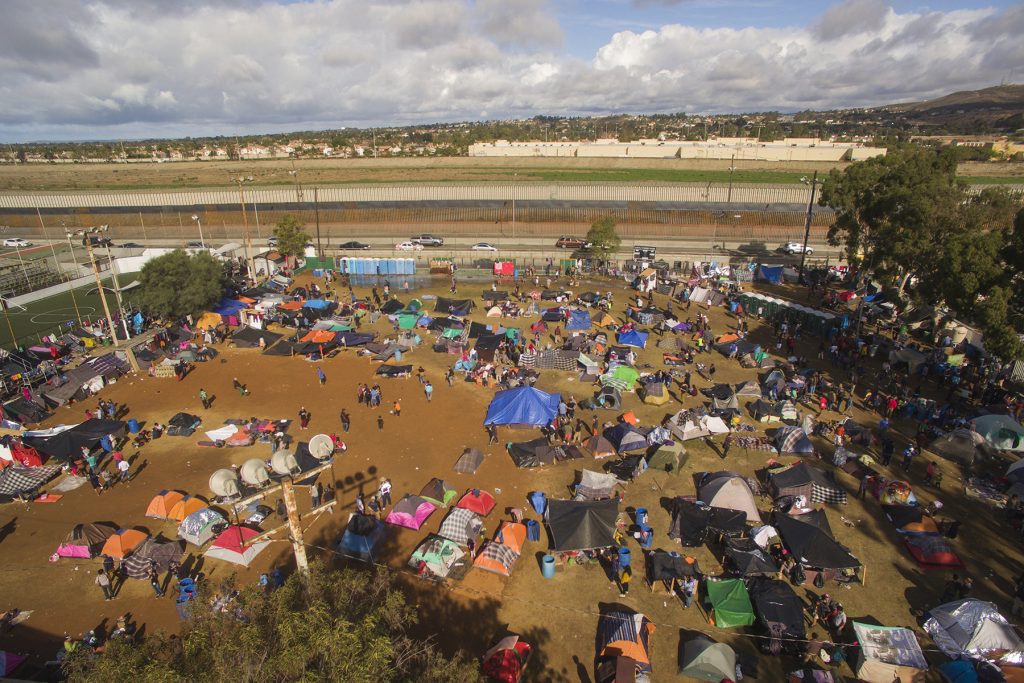 Roughly three weeks after the United States Supreme Court lifted the ban on Trump's asylum policy, the policy is again being tested in court. The American Civil Liberties Union (ACLU) filed a case in U.S. District Court in an effort to stop the deportation process of a Honduran woman and her 12-year-old son. The ACLU and the Justice Department made their arguments in front of Judge Timothy Kelly, a Trump appointee, on September 25.
Asylum Bans
President Trump, in his effort to minimize claims of asylum, enacted a policy that required immigrants to apply for and be denied asylum in countries through which they had to pass before arriving at the United States border. In other words, the Honduran woman at the center of this case, would have had to apply for asylum in Guatemala and Mexico, and been denied by both, to be eligible for asylum in the United States. There is one other way, however, and that is to prove there is a credible fear of persecution or torture. 
In the instant case, Lee Gelernt, the attorney for the ACLU, argued that this woman does have credible fear since her partner (her son's father), her partner's father, and two of her partner's brothers have all been murdered in Honduras. 
Scott Stewart, the attorney representing the Justice Department, argued that immigration officials already reviewed the woman's claim of credible fear, and it was denied. 
The Government also argued that Judge Kelly had no jurisdiction over this dispute, as the judiciary is prevented from interfering in immigration procedures. Additionally, Mr. Stewart argued that the Trump Administration's restrictions on asylum claims were put in place to ensure that other countries in South and Central America were bearing their part of the immigration burden. Finally, the Government argued that if Judge Kelly ruled in favor of the ACLU, he was opening the door for thousands of other similar cases to be brought before the District Court, essentially sidestepping Trump's policy altogether.
Gelernt pleaded with Judge Kelly to consider the circumstances in countries like Honduras. How is a child, for example, expected to be able to know how to properly file for asylum in a country such as Mexico, which has a complicated immigration system with strict guidelines and timelines (not to mention some countries do not have a functioning immigration system at all)?
Judge's Decision
Judge Kelly fully admitted that he might not even be able to intervene, even if he wanted to. Gelernt responded by pointing out that the government had not providing any specific case law saying the judge lacked the jurisdiction to intervene, but the Government asserted that it was Congress who limited the judiciary's power over immigration proceedings.
With the Supreme Court having already ruled that Trump's strict asylum police can be enforced, Judge Kelly may find it difficult to rule in favor of the ACLU. What Judge Kelly did say is that he acknowledges the danger these people may face, and he plans to issue his ruling quickly, but did not give a specific date.