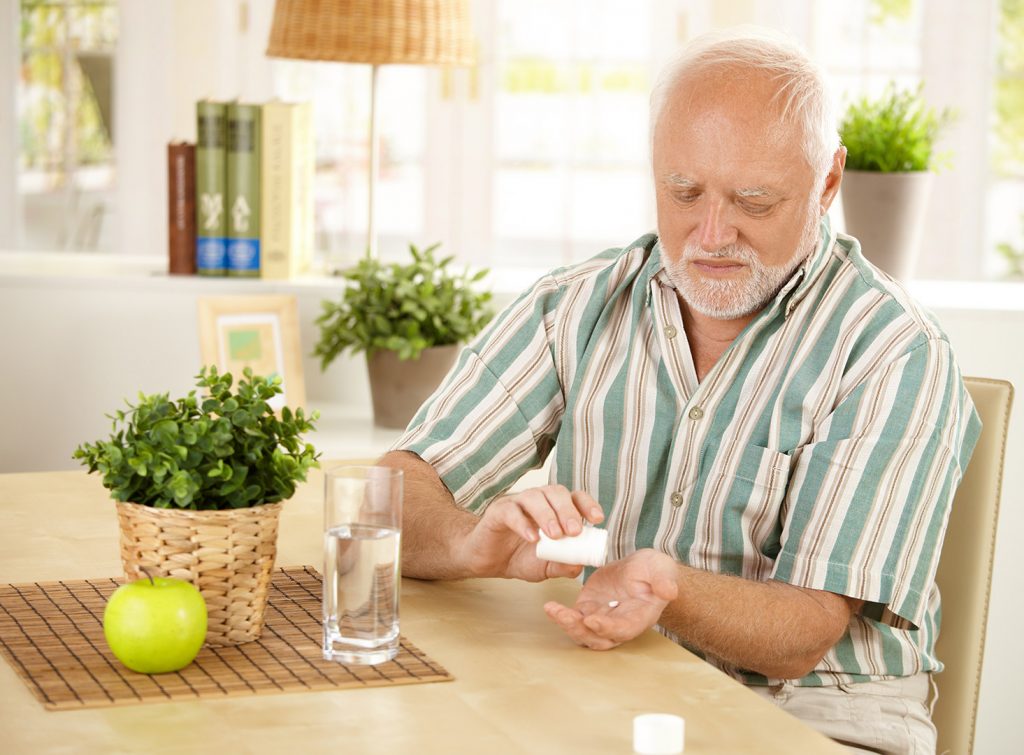 A year and a half into what we now know is a far-right Trump Administration; it's easy to forget that in 2015 and 2016 then-candidate Donald Trump ran as a different kind of Republican. While playing hard to his party base's racial resentments, Trump purported to reject party orthodoxies on the role of government and support for big business. It was an argument that worked well enough –voters saw Trump as more moderate than any Republican presidential candidate since Reagan, while almost uniformly ranking Hillary Clinton as a solid liberal.
The pharmaceutical industry was one of then-candidate Trump's favorite targets. Trump repeatedly railed about drug prices and promised to cut them dramatically, at one point even endorsing the long-standing Democratic idea of allowing Medicare to negotiate directly on drug prices.
These promises garnered a lot of attention, and they might have played an important role in winning the loyalty of older white voters in the decisive states of Florida, Pennsylvania, Michigan and Wisconsin. But how have those promises played out with Trump in the White House?
Disappointing Results Hard to Swallow
It might not be a surprise to hear that the President hasn't quite lived up to his campaign promises.
The White House finally announced its long-awaited plan to address prescription drug prices in May of 2018, well more than a year after the President's inauguration. The Wall Street Journal headlined its story on the President's plan, "Trump's Plan To Cut Drug Prices Leaves Industry Relieved."
The President who ran on importing cheaper drugs from Canada and allowing Medicare to negotiate drug prices instead announced a plan that could potentially:
Force pharmaceutical companies to list their prices in their advertisements
Give Medicare Part D plans more options for negotiating prices, depending on the drug's uses
Address alleged abuse by pharmacy benefit managers, who act as middlemen in the prescription drug market
Pharmaceutical stocks rose after the President announced his plan.
Twitter Fights and Public Policy
Most policy experts reacted to the President's plan with a shrug. Many of the individual elements of the plan were reasonable enough. But few of them really touched on the core elements driving drug prices, and no one in the medical field expected the plan to meaningfully impact prices.
The President took the fight to his favorite medium: Twitter. In July, the pharma giant Pfizer announced price increases on 100 drugs, including Viagra and the glaucoma medication Xalatan.
The President responded by calling out Pfizer on Twitter, saying the company "should be ashamed." Pfizer's actions were an embarrassment to the President, who promised "massive" reductions in the price of prescription drugs when he announced his plan.
Symbolic Victories
The White House did see some results from the President's tweeting. Pfizer announced it would temporarily roll back its announced price increases in order to give the administration a chance to work on a more systematic blueprint for addressing prices. The President took again to Twitter to celebrate the rollbacks.
However, Pfizer's announcement did not represent any sort of systematic or structural change to the country's system of drug pricing, and there was nothing binding about the decision.
Pfizer's maneuver was soon imitated by other pharmaceutical companies. As Politico reported, this was part of a larger industry effort to give the White House "wins" by way of small compromises that don't meaningfully affect the bottom line. These include temporary, six-month rollbacks of previously announced price increases and price decreases on drugs that aren't revenue earners for the companies in question.
As one drug industry lobbyist bluntly told Politico, "A lot of this shit is meaningless to satisfy Trump."
The Trump Administration is stocked with former pharmaceutical industry executives, including Health and Human Services Secretary Alex Azar, who used to work at Eli Lilly and Co. So it's perhaps not surprising that the administration's focus on pharmacy benefit managers reflects big pharma's preferred talking points.
There's no doubt that reducing drug prices is difficult – no presidential administration has succeeded in making significant progress on the issue, and it's a reflection of the pharmaceutical lobby's power that the Obama Administration had to largely leave the issue untouched in the Affordable Care Act. However, it's not impossible – the US is a noted outlier in prescription drug prices. Other industrialized countries have managed to keep drug prices reasonable.
But making a dent in drug prices will require hard, structural change of the sort the Trump Administration is clearly not comfortable with. And as Democrats across the country run on healthcare issues, it's likely we'll see an increased focus on drug prices.