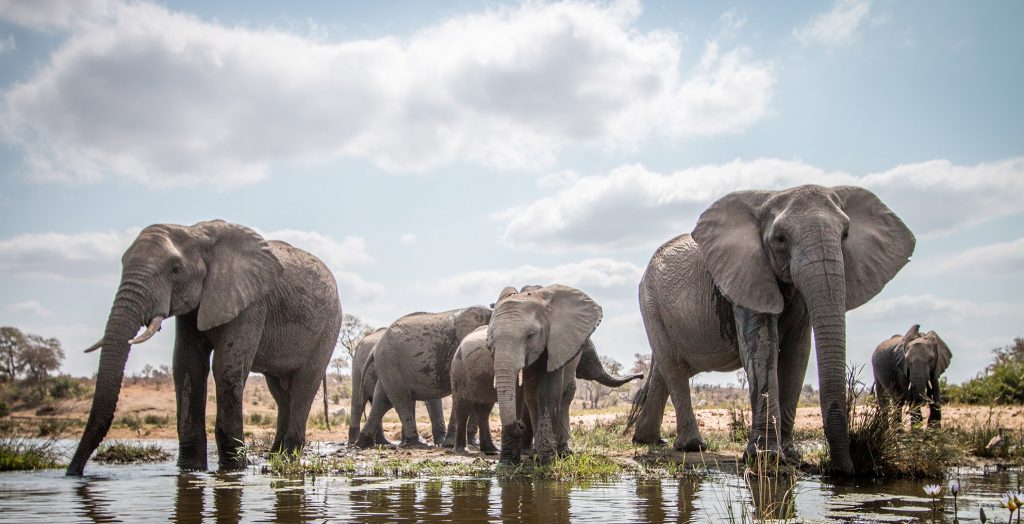 Americans are now allowed to bring elephant tusks for ivory and other parts of this endangered animal's body collected as trophies into the United States according to Donald Trump.
This decision starkly contradicts statements made by Trump just last November when, following an announcement that the Fish and Wildlife Service repealed a ban on the importation of elephant body part trophies from two African nations (Zimbabwe and Zambia), Trump and Ryan Zinke, the Secretary of the Interior, put the repeal on hold pending further review, and Trump called elephant hunting a "horror show" and further claimed it would be "very difficult" for anyone to change his mind on the sensitive, controversial subject of hunting beloved, endangered African elephants for sport and for profit.
Now, not even a year later, according to Trump, it's OK to hunt the African Elephant—on the endangered species list since 1979. The decision, announced quietly in a March memorandum from the U.S. Fish and Wildlife Service, withdrew previous rulings on trophy hunting and said the "agency would allow sport hunters to receive permits for the trophy items on a case-by-case basis."
A Dwindling Population
According to an article from the Associated Press, "The population of African elephants has shrunk from about 5 million a century ago to about 400,000, a drop precipitated in part by poaching and the demand for elephant ivory…" The loss of habitat has also contributed to the extreme decline in the number of African Elephants.
According to the World Wildlife Federation, during the 1980's, an estimated 100,000 elephants were killed each year, and up to 80% of herds were lost in some regions. Growing demand for ivory, particularly from Asia, has led to a surge in poaching. Despite an international ban on the ivory trade, tens of thousands of elephants are killed every year for the ivory in their tusks, which is used to create jewelry and ornaments.
International Ban
In 1989, a ban on international trade was introduced at CITES (Convention on International Trade in Endangered Species of Wild Fauna and Flora) after years of skyrocketing poaching numbers. The ban allowed some elephant populations to recover, especially in those areas that had adequate protection against poachers.

But in recent years, there has been an increase in poaching and illegal ivory trafficking driven, in part, by the increasing Chinese demand for ivory; the high demand for elephant tusk ivory has led to huge declines in the number of African elephants. Weak law enforcement efforts and corruption are two of the many obstacles to stop the poaching of elephants and trafficking of their materials.

Intelligent, Sophisticated Animals
According to Wikipedia, elephants have a large brain and are considered one of the most intelligent of all the animals and are capable of quite a large range of emotions (similar to humans), including joy, playfulness, grief and mourning. Elephants are able to learn new facts and behaviors, mimic sounds that they hear, self-medicate, exhibit a sense of humor, perform artistic activities, use tools and display compassion and self-awareness. How they interact with their families is very similar to how human beings interact with theirs. They are highly evolved and sophisticated creatures.