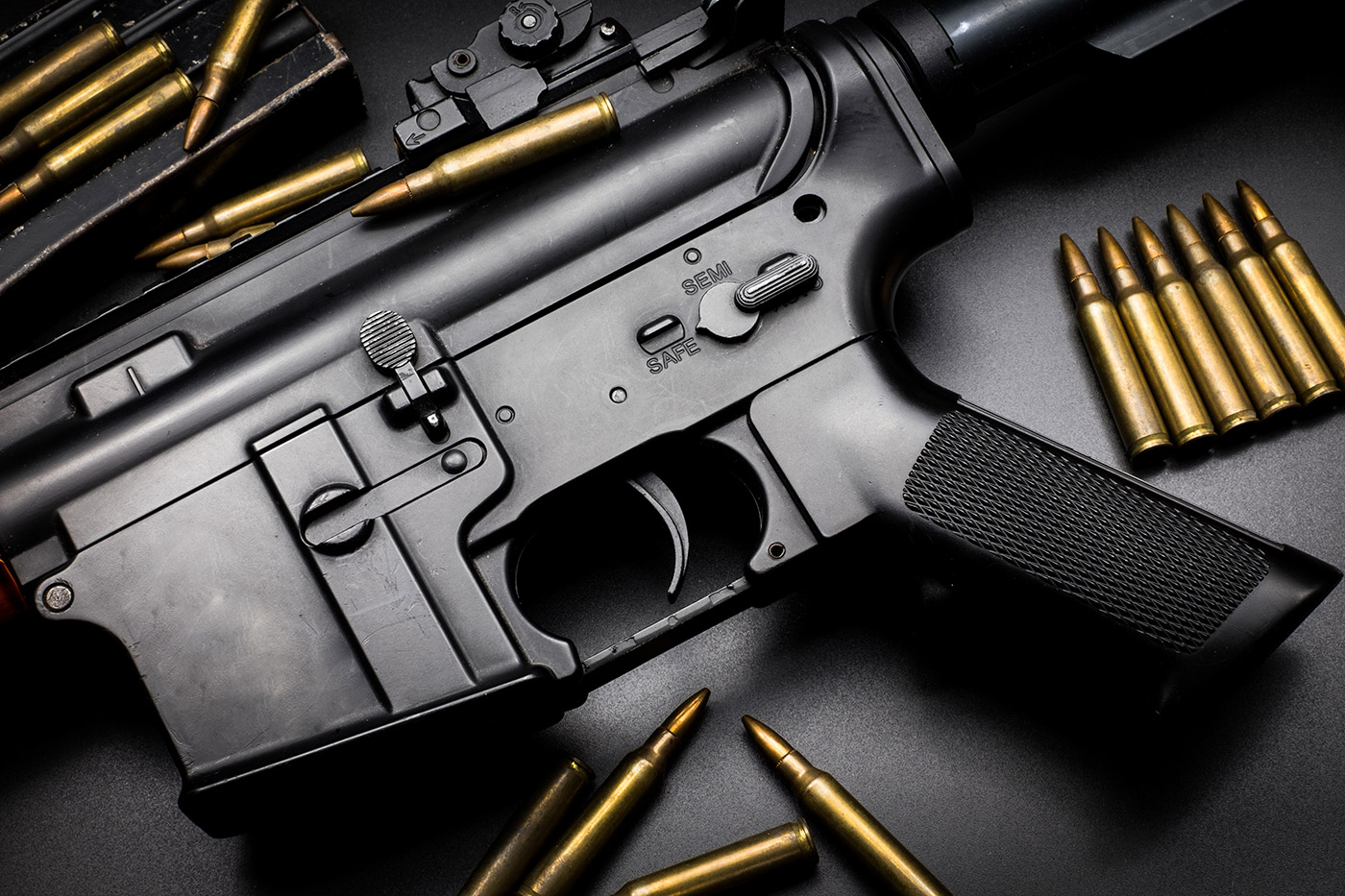 "On February 16, I was in my office preparing for the day ahead, when everything changed," Governor Phil Scott told Vermont voters, who gathered at the Montpellier statehouse on April 11 to hear the Governor renege on his 2016 campaign promise to uphold gun owners' rights, and instead sign a package of gun control laws in a state where even Democrats instinctively loath them.
"That morning, I was handed a document containing charges against an 18-year-old, outlining his detailed plan to carry out a school shooting here in Vermont," Governor Scott announced over a loud speaker to the taunts of pro-gun supporters in a state where even Democrats like Howard Dean and Independent Bernie Sanders pay homage to the 1777 right to carry guns bestowed on Vermont citizens before Vermont belonged to the United States, according to Wikipedia.
"His goal was to have more kills than the Virginia Tech shooting where 32 innocent victims were murdered," Governor Scott told both angry and elated voters, chanting, both "Thank you", and "Traitor.
In addition, Vermonters cite their Second Amendment protection to carry a gun under the Bill of Rights.
"Extreme Risk Protection" Order
"On April 11, the same day Scott announced his gun control measures, the Vermont Supreme Court ruled that Sawyer's alleged actions—which included sending Facebook messages approving of the Parkland school shooting, and keeping a diary titled 'Journal of An Active Shooter'—were insufficient under state law to hold him without bail ahead of his trial…."
"Claiming that 18-year-old Jack Sawyer presented a clear danger to both himself and others, a superior court judge issued what's known as an 'extreme risk protection' order on Sawyer preventing him from gaining access to dangerous weapons,"  according to Splinter.
"Sawyer has pleaded not guilty to charges of attempted aggravated murder and attempted first degree murder," says Splinter.
Vermont's new gun control measures include: stricter background check requirements; age restrictions on gun purchases; and a ban on "bump stocks, devices that turn semi-automatic weapons into automatic ones, according to The Hill.
Michael Bloomberg's Victory
"This is huge," said John Feinblatt, president of Everytown for Gun Safety, the grass roots group funded by former New York City Mayor Michael Bloomberg that's trying to pass gun-control laws, "at the grassroots level, according to The Hill.
Vermont, Florida and Oregon now share new control measures enacted following the Parkland shooting," The Hill reports.
Even Democrats Like Guns
A 67-year old woman from Burlington Vermont, who is a fervent Democrat, said in an interview, "I have three friends who own guns. "They're registered, and are three exemplary gentlemen with advanced degrees."
She adds that people still hunt deer for meat in rural Vermont, and that guns are a part of Vermont's heritage.
When asked if she thought her friends would want to ban semi-automatic and automatic rifles, she said she thought they would.
Subject/Law
Long guns
Handguns
Relevant Statutes
Notes

State permit to purchase?

No

No

Must be 21 to purchase any firearm, unless one is 18 and has passed an approved hunter safety course. 

[1]

Firearm registration?

No

No

Assault weapon law?

No

No

Magazine restriction?

Yes

Yes

A gun control bill, passed on March 30th, 2018, bans sale of magazines of more than 10 rounds for long guns and 15 rounds for pistols.

[10]

 It was signed by 

Governor Scott

 on April 11.

Owner license required?

No

No

Carry permits required?

No

No

Vermont Firearm Laws

May carry open or concealed without permit as long as you are a citizen of the U.S. or a lawfully admitted alien, and not otherwise prohibited from possessing firearms under state or federal law.

Open carry?

Yes

Yes

State preemption of local restrictions?

Yes

Yes

NFA

 weapons restricted?

No

No

Vermont legalized suppressors on June 17th, 2015.

[11]

Background checks required for private sales?

Yes

Yes

[1]

Red flag law?

Yes

Yes

[1]
Murders Seldom Result from Weapons Used to Kill a Deer
Les Gminski, of Herndon, Va., recommends the US follow the example of Japan, Germany and especially Australia, whose strict control laws have contributed to a reduction in mass murders.
After a 1996 mass murder in Australia, government officials simply said, "no to several firearm categories including military assault-style weapons," Gminski says.
"Turn them in and we'll pay you," the legislators told their constituents. "Australia's murders resulted from assault weapons that you don't use to shoot a bambi or a kangaroo," he says, referring to banning semi-automatic weaponry.
"Australia allowed specific weapons, including small capacity rifles, shotguns and handguns, but not weapons of war. The AR's are the civilian version of AK's. The purpose of an AK is to kill people and consumers need not possess weapons of war. In the year following this monumental legislation, murders resultant from firearms declined by more than 20 percent," Gminski concludes.