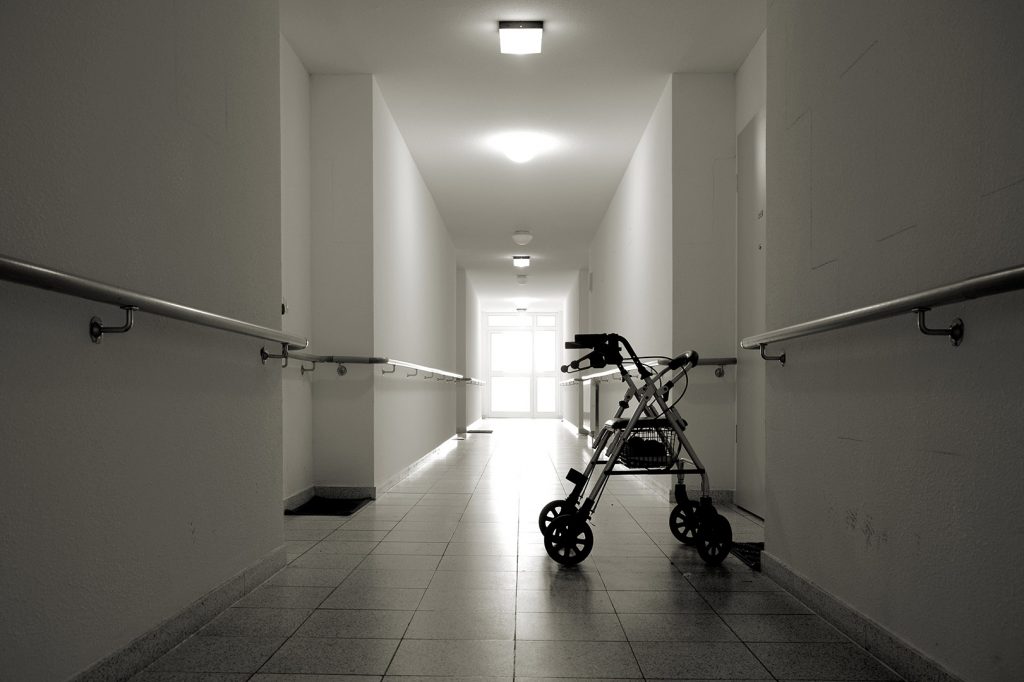 If you have ever worked as a healthcare professional in a nursing home or assisted living setting, you know that caring for the elderly is one of the most meaningful acts a healthcare worker perform in their career. But if you have worked in this field, you also understand the challenges that come with this type of work: long hours, high turnover, low morale, and a general feeling of not being valued or appreciated. Sometimes people choose a career in nursing or nurse assisting when they really don't have the skills or other qualities necessary to kindly and compassionately care for the elderly.

Because of these challenges, many nursing homes and assisted living facilities find themselves understaffed, especially on weekends. While some companies that care for our elderly offer a wage differential on weekends and for evening shifts to provide more money during those work hours to nurses and aides, not all assisted living facilities and nursing homes offer employees any incentive to work long hours at night and over the weekend. For this reason, the federal government is cracking down on facilities by planning to do more inspections on weekends to catch understaffing.
How to Catch Staffing Issues
You may be wondering how would an agency like Medicare even know which nursing homes and assisted living communities are understaffed and which aren't. The federal Centers for Medicare & Medicaid Services (CMS) has said that by examining payroll information, it can see where low weekend staffing exists and find the facilities that are operating without a registered nurse on duty, which is a violation. Medicare will instruct state inspectors on what to look for during their unannounced visits in an effort to put an end to or at least minimize the number of understaffing occurrences on any given weekend in nursing homes and assisted living communities.
Resident Care Suffers When Understaffing Exists
Why is it so important to follow staffing guidelines dictated by Medicare? Because when there are fewer aides on staff and a lack of registered nurses available, care for our elderly loved ones often becomes substandard. When elderly residents ring or call for help, it will take longer for aides and nurses to show up in their apartments or rooms when understaffing is an issue. Nurse staffing, according to Medicare, is directly related to quality of care. A Kaiser Health News analysis found there are "11% fewer nurses providing direct care on weekends on average, and 8% fewer aides."
Inspection Guidelines
According to current CMS guidelines, a tenth of inspections must occur during "off hours," (either a weekend or during weekdays before 8:00 a.m. or after 6:00 p.m.). But for facilities that Medicare has identified as having lower weekend staffing (from examination of payroll reports), half of those off-hour inspections must be performed on Saturdays or Sundays (which makes up 5% of the total number of inspections).

Medicare requires nursing homes to have a registered nurse on site for at least eight hours every day, but according CMS findings, one fourth of nursing homes reported no registered nurses in the building at least one day during a three-month period.

The new directive from Medicare requires state inspectors to more thoroughly evaluate staffing at facilities that Medicare has flagged as problematic. Instead of a deluge of unannounced visits to catch facilities breaking the rules, Medicare is looking for more focus on flagged nursing homes when inspectors come for their standard reviews, which only typically occur once a year in most places.

Our elderly loved ones deserve the best care a facility can offer, and with more nurses on the floor and a greater number of aides to assist the nurses and residents, better care should result.

If your elderly loved one has not been treated well in a nursing home or an assisted living community, and you feel negligence or abuse has occurred, please contact an injury lawyer who handles elder abuse cases today to schedule a free consultation.