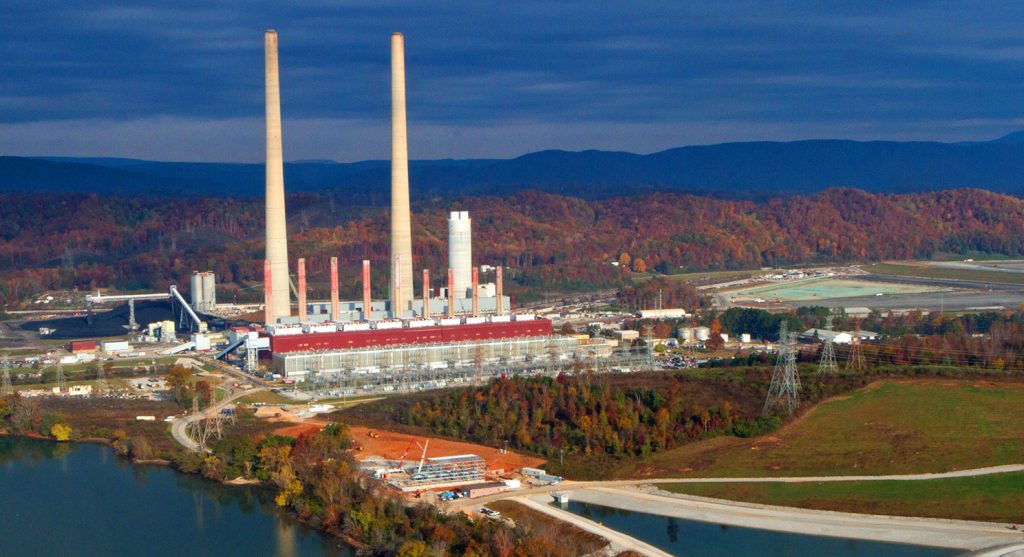 Workers responsible for cleaning up a catastrophic coal ash spill in Tennessee will have the opportunity to prove their illnesses were the result of their exposure to the coal ash after a federal jury found Jacobs Engineering did not exercise reasonable care for their health.

However, the workers have a difficult task in making their case, and it could be years before any of the affected employees see compensation for the devastating illnesses they are currently experiencing.
An Environmental Disaster in Tennessee
The jury reached its verdict in November, closing the first chapter of a story that began almost 10 years ago.

The case against Jacobs Engineering stems from a 2008 disaster at the Tennessee Valley Authority's (TVA) Kingston power plant. A levee containing a mountain of coal ash – which is essentially the leftover by-products created when coal is burned in a power plant – suddenly collapsed, flooding the region with the dangerous substance. Homes in the area were destroyed.

Coal ash is an extraordinarily dangerous substance. It contains mercury, cadmium, arsenic and a range of other potentially lethal contaminants. If not cleared quickly, a coal ash spill like the one in Kingston can pollute nearby water sources, as well as the local air.

The TVA spent more than 1 billion dollars on the Kingston clean-up effort. That money included a large contract to Jacobs Engineering to handle much of the physical clean-up work.
What Workers Are Alleging
As of September 2018, 30 workers employed in the Kingston clean-up had died, and hundreds were sick.

Workers are suffering from a range of illnesses, including rashes, skin diseases, cancer and other life-threatening conditions. Exposure to the contaminants in coal ash is known to be one possible cause of all the conditions Kingston clean-up workers are suffering.

Aided by journalistic investigations by The USA Today Network – Tennessee, workers alleged – and a jury agreed – that executives at Jacobs systematically misled them as to the danger of their work, at one point telling workers that they could "eat a pound" of the coal ash a day and not suffer any health problems as a result.

USA Today reporting found that "Jacobs engineering supervisors lied to laborers about the toxicity of coal ash, refused to provide them protective gear, threatened to fire them if they brought their own, manipulated toxicity test results and abandoned testing for the most dangerous chemicals entirely well before the cleanup effort ended."

The workers claimed in their lawsuit that they had been treated as "expendables" and weren't even given dust masks when they were cleaning up what, at the time, was one of the largest environmental disasters in the nation's history. Many workers, in fact, ate lunch while sitting atop massive piles of coal ash.
The Past – And Future – Legal Path
When workers first sued in 2013, their case was dismissed. However, the US Sixth Circuit Court of Appeals re-instated the case and sent it back to the district court, which is partly why it has taken almost a decade for this initial verdict to come down.

A federal jury took five hours to find in favor of the workers, agreeing with the plaintiffs' claims that Jacobs recklessly endangered their health through their actions.

However, the decision only marked the end of phase one of the trial. The second phase, determining damages, will begin at some point in 2019, and it's likely to prove difficult for the workers.

This process will involve detailed questioning into the lifestyles of these employees in order to determine if their conditions could be caused by other factors. For example, workers will be probed on any history of smoking, alcohol consumption or other drug use, as these behaviors could, theoretically, be responsible for the illnesses the employees are suffering.

Jacobs has asked the judge on the case, Tom Varlan, to throw out the jury's verdict. That motion is still under consideration.
While the legal wrangling in the Kingston case continues, the broader issues related to coal ash have not gone away. In July, the EPA finalized a new rule that would ease an Obama-era regulation on coal ash, weakening consumer protections and providing companies with more leeway on their management responsibilities.