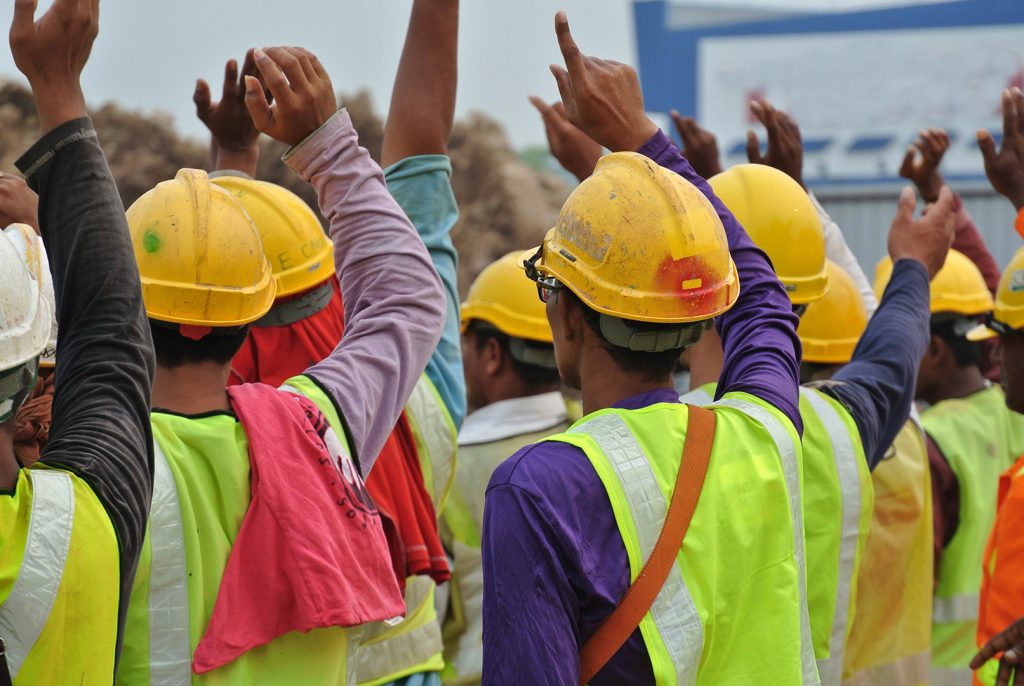 California Governor Jerry Brown is going head to head with the Trump Administration as Trump and his cabinet try to eviscerate the civil protections President Obama initiated.
Trump intends to:
accelerate deportation of undocumented immigrants
weaken auto emission standards that even automakers think are too lax
eliminate net neutrality–full and equal access to the Internet–and less widely covered
roll back OSHA workplace safety and health protections initiated by Obama in 2016
"OSHA protects employees against workplace injuries and illnesses," Benjamin Ebbink, an attorney at Fisher Phillips in Sacramento, says in a telephone interview.
"The California legislature is trying to resist the Trump Administration's actions in a variety of areas including workplace safety."
Ebbink, who represents employers, writes in the California Employers Blog that last month, Governor Brown signed a law, known as AB 2334, to counter Trump's suspension of the 2016 Obama Administration's OSHA recording rules.
"Back in 2016, the Obama Administration's Federal Department of Labor adopted a new electronic recordkeeping and reporting procedure known as the Improved Tracking of Workplace Injuries and Illness Rule," Ebbink reports.
However, "the Trump Administration recently suspended the July 1, 2018 deadline for the electronic submission of OSHA 300 log and 301 forms that are the first reports of injury for worksites with more than 250 employees."
"Trump also proposed a rule to revise and relax the increased reporting requirements" starting in January. 2019."
Ebbink writes that "to protect employees at hazardous sites, Assembly Bill 2334 requires Cal/OSHA to monitor rulemaking at the Federal level.
"If the agency finds federal OSHA regulations have eliminated or substantially diminished the electronic recordkeeping proposal, Cal/OSHA is required to convene an advisory committee within 120 days to evaluate how to implement the changes necessary to protect the goals of the proposed federal rule as issued by the Obama Administration in May, 2016."
The Volks Rule
Ebbink notes, "AB 2334 contains a provision that seeks to resurrect a statute of limitations rule related to recordkeeping requirements known as the Volks rule."
Now, Cal/OSHA only looks at violations committed in the last six months," Ebbink says in a phone interview.
Under the new rule, California will deem an occurrence or safety violation to be ongoing, meaning that it continues until it's corrected.
Employers are required to keep safety records for five years, he says, adding, it's in employers' interests to have a safe environment.
"I represent employers who are 95-99 percent compliant," Ebbink says.
"OSHA enforcement should be focusing on those employers who are flouting all the rules and creating hazardous workplaces.
"Our clients come to us because they want to get it right. We're not representing those who are flouting the rules." Ebbink says.
He reports in the California Employers Blog, that "the state will aggressively enforce OSHA rules to counter Trump's January, 2019 major weakening of record-keeping requirements.
"California employers are likely to see aggressive enforcement activity from Cal/OSHA seeking to reach back years into the past for these types of record keeping violations," Ebbink concludes.