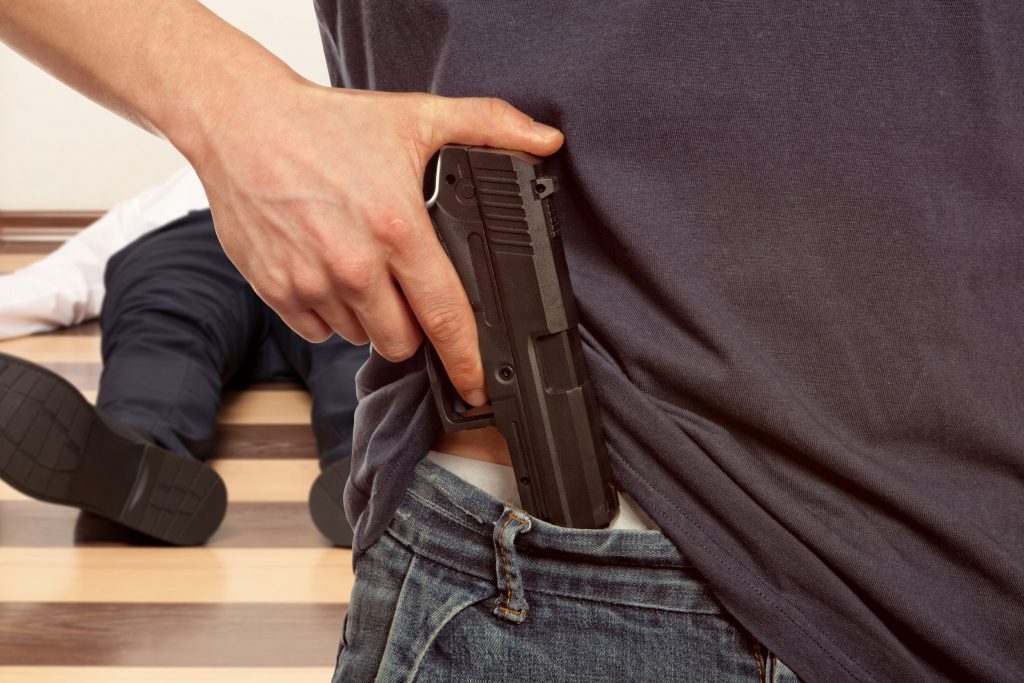 Wrongful death lawsuits may be filed when the survivors of a person who was accidentally or intentionally killed wish to hold those responsible for the death civilly liable. In most states, wrongful death lawsuits seek monetary compensation for the survivors of the deceased. Now, an Oregon case is putting to the test the question of what happens when a wrongful death suit is filed in a case in which authorities chose not to file a criminal prosecution on the grounds that the defendant lawfully used deadly force in self-defense.
The Incident
On the morning of June 24, 2012 Kevin Perry shot 33-year-old Shane Munoz in the back and killed him during a confrontation.  According to the initial police report Perry indicated that he had come home to find Munoz on the couch, and following a brief argument went to get his handgun and shot Munoz. Police say that Perry refused to give any additional details about the incident after his initial statement. In early 2015 John Hummel, Deschutes County District Attorney, said that he would not seek criminal charges against Perry and that the shooting had been lawful as self-defense.
Victim's Father Files Suit
In June 2015 Munoz's father, Edmund Munoz, filed a wrongful death lawsuit against Perry for $505,000, claiming that Perry recklessly killed Munoz and used unreasonable force. The lawsuit also challenges the findings that the killing was lawful, citing that Perry and Amanda Weinman, another person at the scene at the time of the shooting, had given inconsistent statements to the police. Though Weinman was originally named in the wrongful death suit, she was later dismissed from the legal action.
State Statutes May Shield Defendant
Perry's defense claims that Munoz was the aggressor in the confrontation and that state laws negate civil claims on behalf of those who were harmed while committing a felony when such conduct was a "substantial factor contributing to his death." The defense has asked for a summary judgment, meaning they hope that the court will dismiss the case by agreeing that the defense's assertion that Perry was the cause of Munoz's wrongful death has not been supported by sufficient evidence.