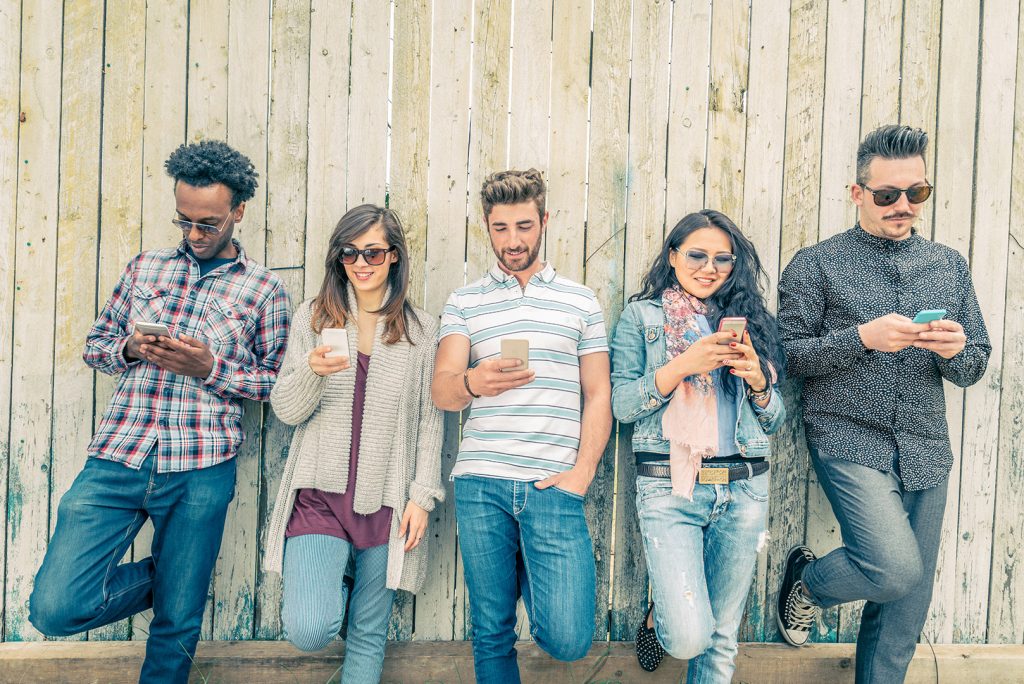 These days, our public square is largely a digital space. The man ranting in the public commons while standing on a soap box is now tweeting, for better or worse. We hold most of our debates on our digital forums.
This presents challenges our society is still grappling with. After all, these digital spaces aren't really public squares – they're private, and they're run for the purpose of earning a profit. How can we navigate important debates when they are being held in spaces owned by some of our wealthiest and most powerful corporations?
Into these delicate conversations has thundered Donald Trump, who has publicly accused Twitter and other social media sites of "silencing" right wing voices without any evidence to back up the claim.
What the President Is Claiming
The President, who is famously fond of Twitter himself, tweeted his thoughts on August 24, claiming, "Social media giants are silencing millions of people….People have to figure out what is real, and what is not, without censorship."
The President did not make clear what, exactly, he was talking about and did not offer any proof of his claims.
However, what has become clear since the President's inauguration is that "odd" claims or behavior that seem unique to the President often have their roots in conspiracy theories or unsourced notions spread by more "respectable" conservative sources.
When it comes to the idea that Twitter, Facebook and other social media companies are censoring conservatives, the President is hardly alone. Twitter CEO Jack Dorsey and Facebook executive Sheryl Sandberg testified before House and Senate committees earlier in September and fielded questions from irate Republican Congressmen who believed that the companies' algorithms were suppressing conservative content.
Meanwhile, Google CEO Sundar Pichai denied in late September that Google was skewing search results to disadvantage Donald Trump and other conservatives.
A Difficult Balance
Many of the issues the social media giants (especially Facebook) are facing derive from one story published by the website Gizmodo in May of 2016. The story, entitled "Former Facebook Workers: We Routinely Suppressed Conservative News," alleged that news curators, mostly former journalists tasked with fact checking Facebook's news feed, prevented stories about Republican-leaning topics from appearing in the feed.
It's difficult to overestimate the effect of this one story. It was largely responsible for Facebook discontinuing its news curator program. That decision, in turn, played a role in the explosive proliferation of Russian-backed fake news stories on the platform during the 2016 election.
The Gizmodo story is still referenced in discussions about the supposed liberal bias of the large tech companies. It was a serious enough headache for Facebook that in May the company hired Jon Kyl, a former Republican Senator from Arizona who has since been appointed to replace the deceased Senator John McCain in the chamber, to probe its alleged liberal bias.
Free Speech, Fake News and Social Responsibility
But while the President's characteristically blustering comments don't add much to the ongoing discussion about social media, that discussion is worth having.
On the one hand, Facebook, Twitter and other social media companies are private entities, which mean they aren't bound by the First Amendment. In a traditional public commons, authorities couldn't legally prevent a random kook from ranting about alien invasions or CIA transmissions in his fillings. Social media companies can, if they wish – and they have, as most major internet companies banned InfoWars' Alex Jones, a notorious conspiracy theorist, in recent weeks.
However, the fact that these companies aren't bound by the First Amendment doesn't end the free speech debate. At a time when these social media platforms represent a crucial means of connecting with and organizing like-minded followers, preventing individuals and organizations from using these platforms is intensely problematic.
After all, who should make such important decisions? Who should decide when an entity is too loathsome for social media? Alex Jones, with his conspiracy theories about the tragic victims of the Sandy Hook shootings, is a fairly easy case. But other questions are tougher.
The foundational issue here is the extent to which the US has scaled back its actual, physical public spaces over the last few decades. We have, instead, ceded much to private companies, which puts the control of the public conversation in the hands of for-profit firms who are less interested in a healthy dialogue than in shareholder value.