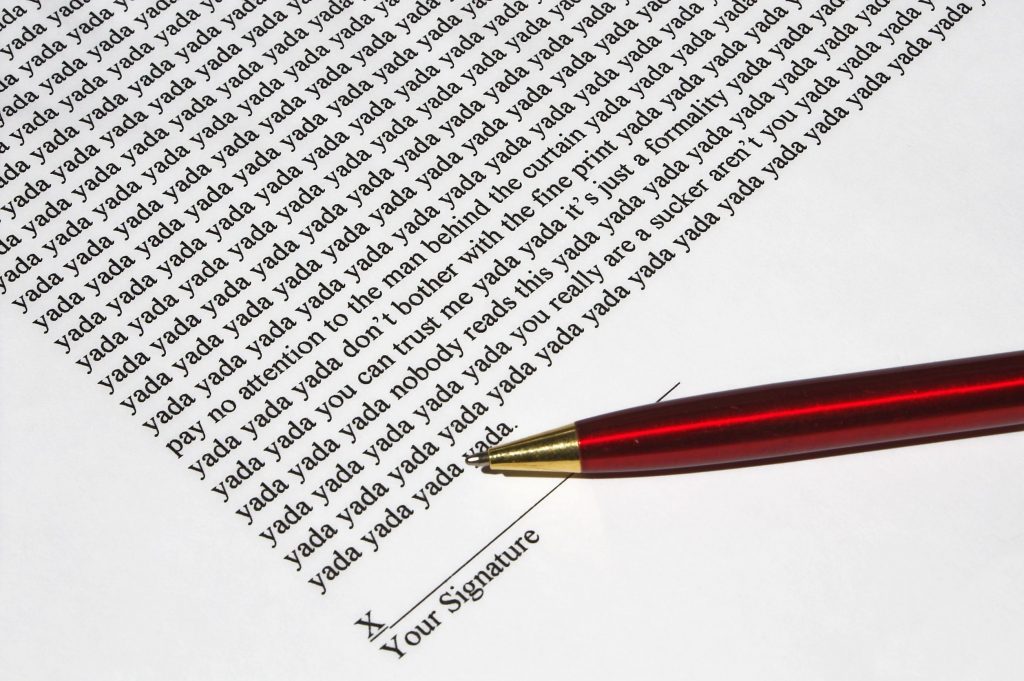 While Congress attempts to disrupt the implementation of a Consumer Financial Protection Bureau (CFPB) rule limiting arbitration agreements, the state government in California is very close to passing its own bill that would weaken those same agreements. Arbitration provisions, which can be found in most consumer contracts, have been picking up steam over the last decade or so. And thanks in part to two major Supreme Court decisions (in 2011 and 2013), they have been accepted by the judicial wing of the US government. In fact, since then, the highest court has issued a slew of summary reversals to lower courts that have ruled against mandatory arbitration agreements.
Definition
What are arbitration agreements? These days, this type of agreement can be found in the fine print of many bank and credit card contracts. In fact, they are included in millions of consumer contracts – such as with phone companies, nursing homes, certain websites and even employment. These provisions protect companies from potential class action lawsuits. They ensure pretty much any dispute that arises between the consumer and the business will be settled by an independent arbitrator – and not a by a judge and jury.  
Unfair to Consumers
Because these agreements essentially bypass the Seventh Amendment right to a fair and impartial trial before a jury of one's peers, they are sometimes seen by critics as fundamentally unconstitutional. Additionally, there's evidence to show that plaintiffs don't win near as much compensation in arbitration disputes as they would in a litigated class-action lawsuits.
CFPB Rule
SB 33 and the CFPB rule both take aim at arbitration disputes, but their methods differ. The federal rule – which will go into effect March, 2018, if Congress doesn't preemptively kill it – will prevent financial institutions from using arbitration agreements to prohibit class action lawsuits. Additionally, the regulation will require financial companies using mandatory arbitration agreements to report data associated with relevant proceedings. This, the CFPB hopes, will arm the agency with the information necessary to monitor the actions of unruly financial institutions.
SB 33
Senate Bill 33, by contrast, would focus primarily on situations of fraud. This bill would come in handy when corporations like Wells Fargo attempt to use arbitration agreements to limit liability for fraudulent behavior. Wells Fargo infamously used these provisions to prevent customers from pursuing class action suits against the company, which had created false accounts with the customers' private information. The financial institution claimed the arbitration clause from the original contract could apply to the fake account. Under SB 33, consumers would be able to override their arbitration agreements and pursue proper legal action if it could be shown they were being defrauded. The legislation would go into effect at the beginning of 2018 if it is signed into law by Governor Jerry Brown.
Governor Brown
It isn't clear whether Governor Brown will sign the bill. As of yet, he has released no statement either way. Two years ago Brown vetoed AB 465 partially due to the looming Supreme Court precedents. It may be the case, according to reporting by Reuters, that SB 33 avoids risk of contravention because it is hyper-specific and is therefore less likely to conflict with the Federal Arbitration Act (FAA), the underlying statute used in each Supreme Court case involving pre-dispute arbitration agreements. However, as Reuters observed, it's no sure thing that the bill would avoid the hammer of federal courts.
Business Groups
As for business associations? The California Chamber of Commerce has listed the bill on its site, describing it as "Discrimination Against Arbitration Agreements." And in a letter sent to the state assembly, a coalition of business groups lambasted the bill as a potential "job killer" because it would burden companies with copious legal costs associated with class action suits.
As noted by the Sacramento Bee, SB 33's targeting of mendacious corporations makes it vitally necessary. Consumer advocates are therefore hoping the Governor will come through in the end.