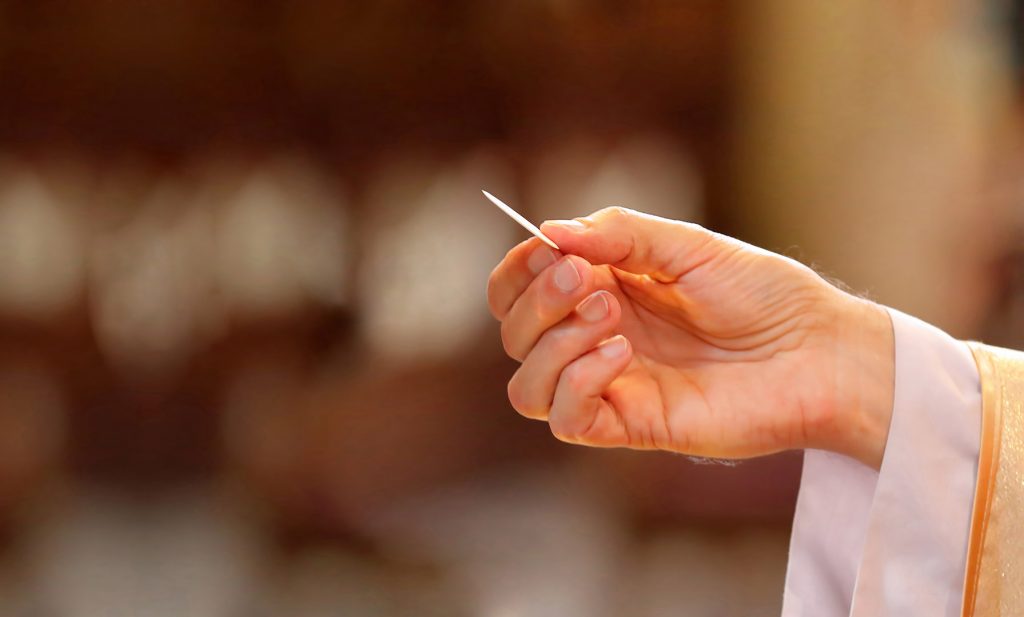 Stephen Edward Jeselnick, a former Pennsylvania Catholic Priest, was accused of child sexual abuse by a grand jury in August. The jury's findings were the result of a two-year investigation which uncovered not only the abuse committed by Jeselnick, but also the abuse of over a thousand other children across six Catholic Dioceses.
Delayed Abuse Allegations
Court statements made by victims indict Jeselnick in a series of sexual abuse incidents committed in the late 1970's and early 1980's. The first reported cases of sexual abuse were committed in Meadeville, Pennsylvania against three brothers. Jeselnick allegedly abused them in their home as well as at the church they attended. The three brothers did not come forward until last year, and until their statement the Archdioceses of Denver and Colorado Springs had not received any notice of Jeselnick's sexual misconduct.
A few years after these abuses were committed, Jeselnick served for the Archdiocese of Denver from December 1982 to June 1983 while on a trial assignment. While serving, he spent time at both St. Mary's Church in Littleton, and the Shrine of St. Anne Church. The Archdiocese received no reports of abuse during this time. In 2014 Jeselnick requested a letter of sustainability for ministry from Lawrence Persico, the Bishop of Erie, Pennsylvania, but was denied.
The diocese was unable to identify the abuse early on despite their mandatory reporting policy, which requires all paid and unpaid workers to report absolutely all allegations of abuse both to the church and to local authorities.
"The Archdiocese of Denver has never received a notice of sexual misconduct by Jeselnick from his less than seven months of ministry at St. Mary and St. Anne. The Archdiocese of Colorado Springs has never received a notice of sexual misconduct by Jeselnick arising from his 28 months of ministry or any other activity on Colorado," said the Archdiocese of Denver in a statement reported by The Denver Post.
A History of Cover-up
The Archdioceses' mandatory abuse reporting policy is part of a response to a history of sexual misconduct cover-ups perpetrated by the Catholic Church. Colorado Attorney General Cynthia Coffman believes the Catholic Church has been "incapable of safeguarding the vulnerable in its flock from sexual assault by holy leaders," the Denver Post reports.
The particular investigation that revealed Jeselnick's misconduct also revealed the sexual abuse committed by other leaders within Catholic dioceses. At least six dioceses were made aware of the abuse throughout the 70's and 80's, but leaders within the dioceses elected to cover up the abuse rather than report it. This led over a thousand child sexual abuse cases to be discovered by the Colorado attorney general's office over thirty years later.
The Catholic Church's history of cover-ups makes it necessary for Coffman to determine how she will hold those responsible for allowing Jeselnick to serve accountable. The Church will also conduct its own internal investigations in Colorado, as stated by Bishop Samuel Aquila. These combined efforts will work to discover past offenders while giving dioceses the information they need to prevent other offenders from working in the Catholic Church.
Broader Implications
Jeselnick's court case has already provoked a response from several states, many of whom have already launched their own investigations. The New York attorney general's office issued subpoenas to every diocese within their jurisdiction in an attempt to discover more cases like Jeselnick's. Illinois, Missouri, Nebraska, New Jersey, and New Mexico also announced their intentions to launch similar investigations and have begun to gather any records kept by dioceses that may reveal other evidence of past or present sexual misconduct.
The uncovering of thousands of cases of child sex abuse so long after the fact demonstrates how the Catholic Church can struggle with internal abuse investigations. "Tasking a lay commission of practicing Catholics with reviewing the potentially criminal behavior of their revered leaders is exactly the kind of insular thinking that has protected pedophiles and predators from accountability," said Coffman. Independent investigations carried out by the law have proven to be more effective
Colorado's Archbishop Samuel Aquila has also called for an additional, independent investigation into Denver's Catholic Church. Despite Coffman's belief that internal investigations are ineffective, he hopes to uncover what the Church may have known about sexual abuse allegations in an attempt to prevent another case like Jeselnick's.