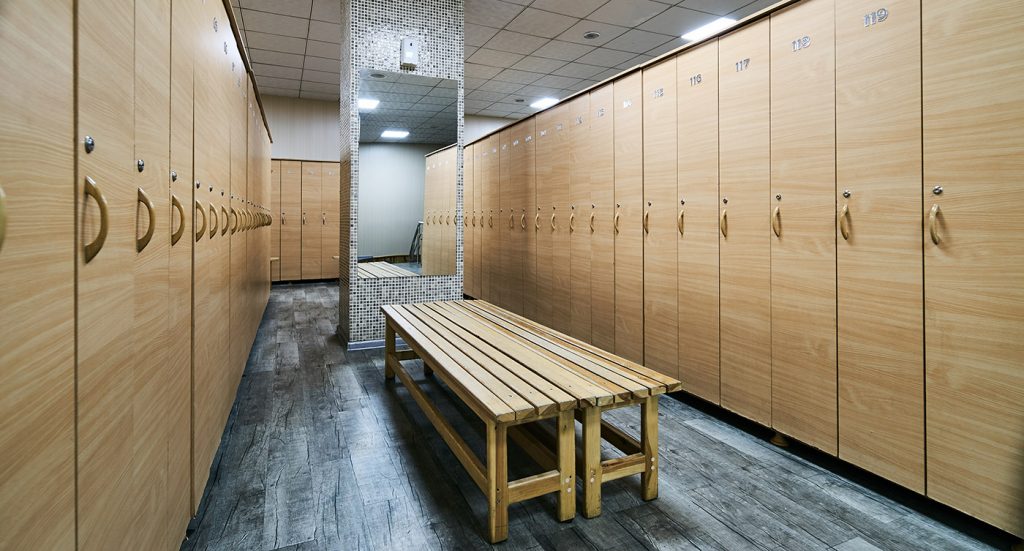 Max Brennan's story is illustrative of a certain kind of suffering experienced by youth throughout this country. Raised as a girl, Max realized early on that he identified as a boy.
Wearing feminine robes made him ill – so much so, he became severely depressed. Eventually, his parents found out, and at first, they couldn't come to grips. Max's father chalked it up to adolescent confusion and Mrs. Brennan had trouble coping with the transition. After some time, they gave their full support to Max. He received testosterone shots, an updated birth certificate and the support of his two brothers.
Things were looking up for Max, until one day, his school pushed back and excluded him from the boys' locker room. They forced the 15-year old to use a gender-neutral facility, effectively alienating him from his classmates and teachers. Now, Max is a part of an ongoing lawsuit that, so far, is working in his favor – and in favor of transgender youths throughout the US.
District Judge Weighs In
In March, U.S. District Judge George L. Russell III ruled – for the first time in Maryland's history – that federal and state laws protect a transgender person's right to use facilities that match their gender identity. Max's lawyers argued that the policy implemented by the Talbot County Board of Education violated Title IX and the Equal Protection Clause. Russell agreed: "The policy clearly implicates the equal-protection clause," he wrote. "It treats MAB differently from the rest of the high school's students. While the rest of MAB's peers may use the locker room that aligns with their gender identity, MAB may not."
The Power of a Name
In court documents, Max is referred to as MAB, but since the district court's ruling, he has been open about his name. He told the Washington Post it's better if he's forthright: "I'm just a teenager in this small town, in this small state … If I put my name out there, it makes it more personal."
School's Position
The school has been lukewarm in its support for Max, opting to use his chosen name but failing to come through on other things. For a while, he wasn't permitted to use the boys' bathroom, but when a federal appeals court in Virginia ruled that transgender students should be allowed to use the restroom that conforms with their gender identity, Max was allowed to use the appropriate facility. However, the school board continued to enforce their locker room policy, which had negative effects on Max's daily life – he was sometimes late to class and forced to come out to substitute teachers he didn't know. He also missed out on locker-room banter with his fellow soccer teammates.
Russell's Ruling
Russell denied the defendant's motion to dismiss the case and rejected Max's plea for a preliminary injunction because he's not currently taking phys-ed. In his opinion, Russell referred to the dismal state of transphobia in this country: "Transgender people have been historically subjected to discrimination, their status bears no relation to their ability to contribute to society, they exhibit immutable and distinguishing characteristics and they are both a minority and politically powerless." The district judge will schedule another hearing regarding the motion for preliminary injunction – when Max is actually enrolled in gym class.
It should be noted that the school has elected to allow Max to change in the boys' locker room, but they have refused to translate that decision into official policy.
Whose Rights?
The school, for its part, has pushed the same logic again and again. They are looking out for "the rights of all of its students," who according to the school board, have a right to "bodily privacy." Other students shouldn't have to watch Max undress, according to this logic.
In the meantime, Max is forced to humiliate himself at an already-fraught age. Fifteen years old, he must deal with "weird looks" and judgmental glances as he enters a facility designed just for him. His friends don't understand the school's position. According to Jeremy Foy, "all the students that I know of are cool with the fact that M.A.B. is a boy."
Adults
When the appeals court in Virginia issued its decision, the locals of Talbot protested. A local pastor voiced his concern about non-transgender rights, and three board members attempted to force the superintendent to resign – all because young Max was permitted to use the appropriate bathroom. If Foy is right – and most of the students are "cool with it" – then perhaps it's the adults who need to check their principles. Luckily, one adult sided with Max. In his ruling, Russell called out the school for its blatant discrimination against a young transgender kid. His suggestion: Why not let all the students who feel uncomfortable with Max changing in front of them use a private facility?