Things move fast in Donald Trump's Washington. When the calendar turned to September, impeachment seemed like a dead letter. With Democratic leadership in Congress staunchly opposed to the idea, public opinion polls showing Americans mostly against impeachment and the White House successfully obstructing Congressional oversight investigations, there was little reason to think the President would ever face impeachment.
Fast forward to Friday, October 11, and the legal and political dynamics had changed completely. With the White House embroiled in an impeachment inquiry, the President experienced the kind of week that would rock even stable, well-run administrations.
No one should imagine that last week represents the "beginning of the end" of the Trump Administration or anything like it. The recent history of American politics makes clear that Donald Trump has an almost preternatural ability to survive scandals that would have been catastrophic for more traditional politicians. Still, there's no denying that the week of October 7-11 represented a uniquely tumultuous period in the history of an administration that has been defined by tumult.
Here's an overview of some of the controversies that defined last week – many of which blew up on a single Friday.
The Giuliani Quagmire
Rudy Giuliani was always an odd choice to serve as Trump's personal lawyer. It had been years since the former New York City mayor had seriously practiced law, and Giuliani had mostly spent his post-mayoral years doing expensive – and shady – private consultancy work.
That choice has proven quite fateful. Giuliani was intimately involved in Trump's attempts to acquire damaging information about Joe Biden from Ukraine – the President specifically mentioned Giuliani in the infamous phone call with Ukrainian President Volodomyr Zelensky.
Last week was particularly bad for Giuliani – and his most famous client. On October 9, two Giuliani associates – Lev Parnas and Igor Fruman – were arrested and charged the next day with violations of campaign finance law. The two men had donated significant sums of money to the Republican Party as well as to a Trump PAC, and both were intimately involved with Giuliani's efforts in Ukraine.
To make things even worse, The New York Times reported Friday that Giuliani himself was under federal investigation for possibly breaking laws designed to prevent foreign influence in American elections. The investigation is reportedly related to Giuliani's work with Parnas and Fruman.
Cracks in the Wall of Obstruction
On Tuesday, the White House sent a letter to Congress saying, in essence, that it would not cooperate with the House's impeachment inquiry – it would provide no requested documents and it would not allow testimony from executive branch officials.
However, that declaration has not stopped some officials from speaking to House investigators. On Friday, Marie Yovanovitch, the former ambassador to Ukraine, testified before the House Intelligence Committee, where much of the work on impeachment is being done. Yovanovitch testified that Trump had removed her from her post in response to a "campaign against her" based on "unfounded and false claims." She testified that she had heard Giuliani and his associates were trashing her with the Ukrainian government.
In addition, news broke on Saturday that Gordon Sondland, ambassador to the European Union, would also testify before Congress. Sondland was deeply involved in the administration's efforts in Ukraine – he was part of a text messaging chain that included Giuliani and other American diplomats.
The White House had been relying heavily on a text from Sondland saying that there was no quid pro quo linking American military aid to Ukraine with the provision of damaging information about Biden. However, Sondland, whose testimony the White House attempted to block, will reportedly testify that he was merely relaying the President's own words when he sent that text.
Courtroom Defeats
Outside of the impeachment realm, the administration had an impressively bad day in federal court Friday, as five different courts ruled against the government on a range of issues.
First, the US Court of Appeals for the District of Columbia ruled against Trump's attempt to stop a House subpoena targeted at the President's tax returns. In a 2-1 ruling, the court upheld a lower court ruling that the subpoena – sent to Mazars USA, Trump's accountant – was a lawful exercise of Congressional power. The court rejected Trump's argument that the full House must vote to authorize an impeachment inquiry for such an inquiry to be legally valid.
Then, federal judges in New York, Washington State and California ruled against the administration's "public charge rule," which would make it harder to immigrants to attain long-term legal status if they rely on public assistance, such as food stamps and Medicaid. The administration's proposal, which targets immigrants with low education and income, is on hold pending further appeals.
Finally, a federal judge in the US District Court for the Western District of Texas ruled that the administration's declaration of emergency at the southern border was unlawful, signaling that he would later block the administration's attempt to re-allocate military funds for the construction of a border wall.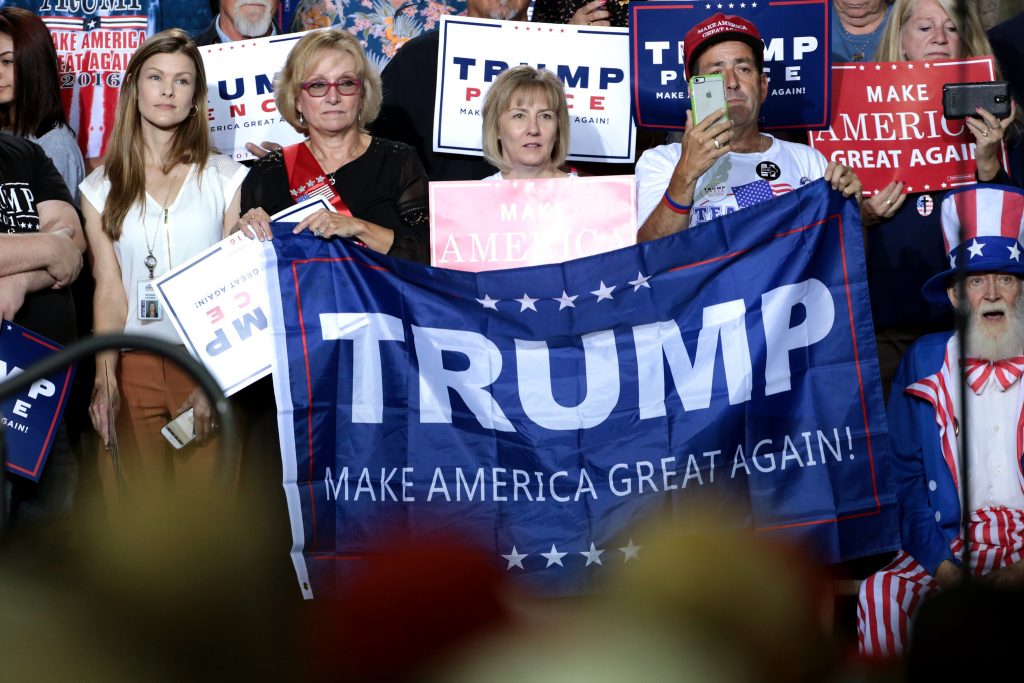 Polling
Finally, eyebrows were raised across the political world when a FOX News poll released Wednesday found that 51 percent of respondents supported impeaching the President and removing him from office. Another four percent supported impeaching the President, but not removing him from office.
One point worth emphasizing is that while FOX News is, essentially, a propaganda outfit for the Trump Administration and the Republican Party, it's polling is very well-respected. Non-partisan observers treat FOX polls as high-quality public opinion surveys.
It's important to never overreact to a single poll, even one released by a high-quality polling firm. However, the FOX poll is consistent with broader public opinion trends, which show support for impeaching Trump increasing since House Speaker Nancy Pelosi announced an official impeachment inquiry.
While Americans don't get a vote on impeachment, public opinion is still worth watching. Pelosi was long reluctant to pursue impeachment because polls showed it wasn't a popular proposition – that seems to have changed as Democrats have united around the idea. Any movement against Trump among Republicans – including the Senators who would vote in an impeachment trial – would likely be preceded by a significant deterioration in the President's already unimpressive public approval.
It should be noted, that a number of Republican Senators expressed outrage at President Trump's impulsive decision to stand aside and let Turkey invade Syria and attack the Kurds, long-time allies of the US in its fight against ISIS. While this outrage has not resulted in any Republican defections on impeachment, one does feel that the President's support among Republicans is becoming more tenuous.
For many Congressional Republicans, the political calculus is simple: Trump is more popular with Republicans than they are. If the President's standing with rank-and-file Republicans begins to fall, elected Republicans in Washington might feel more free to turn on Trump.