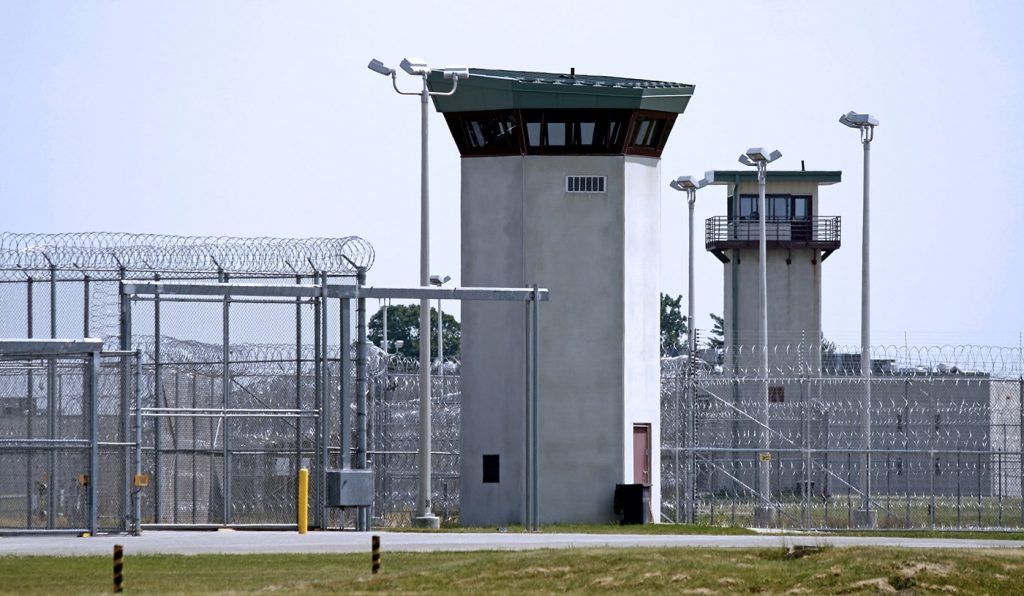 The US Prison system stands as an abhorrent example of degraded human rights. The UN Committee Against Torture (CAT) has urged the US to radically alter its system, specifically targeting the widespread practice of solitary confinement. According to a UN report, "physical and social isolation of individuals who are confined to their cells for 22 to 24 hours a day" constitutes a form of torture. And it's happening to 80,000 people every day in this country.
Mental Health
Equally horrific is the lack of care given to those suffering from mental illness. US prisons and jails have become the main receptacle of people suffering from mental health issues. The Human Rights Watch released a study in 2015 showing that US prisons severely lack the proper personnel and training for dealing with mental illness. "All too often, force is what staff members know and what they use. In badly run facilities officers control inmates, including those with mental illness, through punitive violence," said Jamie Fellner, who led the study.
US prisons have become de facto Bedlam houses where the mentally ill are sent in droves to be stripped of their humanity. Though only 4.1 percent of the US population has a mental health issue (like schizophrenia, depression or bipolar disorder), 43.7 percent of jail inmates and 36.6 percent of prisoners suffer from mental illness.
Ronnie Jackson
A recent federal court case dealt with these matters. The Eight Circuit US Court of Appeals reversed a lower court's ruling, concluding that a guard who forcibly placed a suffering prisoner on a restraint board should be granted qualified immunity, which protects state officials from liability except in cases where a person's constitutional rights have been violated.
The Events
As noted in the judge's brief, Ronnie Jackson was convicted of arson and sent to the St. Cloud Minnesota Correctional Facility in 2012, despite the fact that a psychiatric expert reported that Jackson had severe mental health issues. The prisoner has attempted to kill himself on 28 separate occasions; he has heard voices telling him to hurt others; and he suffers from depression, anxiety and borderline personality disorder. To treat his depression, Jackson takes a drug called Effexor.
After Jackson claimed voices were telling him to "slit his cellmate's throat," and after he assaulted an officer, the guards placed him in the so-called Administrative Control Unit (ACU) where Jackson was kept locked in a cell for 23 hours every day – precisely the conditions described by CAT as torturous.
Poor Reaction
One day, Jackson complained of extreme pain, nausea and shortness of breath. He thought maybe the Effexor was inducing nasty side-effects, so he hit an emergency button – his only form of communication to the world outside his cell.
The prisoner was ignored twice by prison guards. After hitting the button for a third time, a guard told Jackson "if you don't stop pushing the button and harassing" the correctional officer, "you'll be placed on the restraint board."
The Restraint Board
Purportedly to prevent Jackson from hurting himself, Lieutenant Jeff Gutzmer (Defendant) shackled the prisoner and put him face down on a restraint board. Nurses examined him, finding no signs of a medical condition. While on the rack, Jackson was not allowed to use the bathroom and was forced to urinate himself.
In his claims, Jackson alleged that the officers used excessive force and in doing so violated the Eighth Amendment, which protects against cruel and unusual punishment.
In Closing
In siding with the guard, the Court of Appeals continued a tradition in the judiciary of upholding qualified immunity and protecting officials (like police and prison guards). In June, for instance, the Supreme Court upheld immunity for government officials behind the arrests and abuse of innocent noncitizens following 9/11. Even so, some experts have argued that qualified immunity is itself unlawful and inconsistent with other legal principles.
Moving beyond the question of immunity: the Court of Appeals, was unable (or unwilling) to address the import of Jackson's mental health issues and the way the restraint board might worsen his condition.